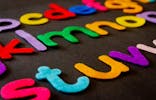 Busibodies Academy, Inc.
3926 Erie St Houston, TX
Daycare & Child Care, Preschools, Center
About Busibodies Academy, Inc.
Busibodies Academy, Inc. welcomes the students and families of Houston to its center-based early child care and education facility. As a center, Busibodies Academy, Inc. resembles the best of what students will get in the years ahead in structured schooling while maintaining the close community and relationships that're instrumental in early childhood development. Attending a center benefits students as students will spend their days in a structured, stable environment that hones spatial, vocabulary and other skills with enriching curriculums and activities. In addition, a full-time early education and care schedule for children supports structured learning, cognitive development and social skills - and that's what Houston parents can get at Busibodies Academy, Inc.! Busibodies Academy, Inc. provides a full-time program, which allows parents the time they need away to work and affords children the opportunities to learn, laugh, explore, play and get used to longer days. Children will enjoy a community with others their own ages and develop behavioral and social skills in Busibodies Academy, Inc.'s learning environment. Busibodies Academy, Inc. teaches a play-based curriculum that values self-directed, interactive, intuitive learning by and for children. Students at play-based schools get the opportunity to participate in theme-based, hands-on activities with staff that facilitate and direct the discovery process. Through these hands-on activities, students develop social, cognitive and emotional skills built through the cooperation process with their peers. A play-based approach also can spark a love of learning that will be foundational for students throughout their early years of formal school.