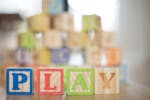 Kids 'R' People 2 Inc.
2725 Reed Rd Houston, TX
Daycare & Child Care, Preschools, Center
About Kids 'R' People 2 Inc.
Kids 'R' People 2 Inc proffers early care and education programs in a center setting in Houston. As a center, Kids 'R' People 2 Inc provides a structured, stable environment day in and day out that parents can count on. This school-like learning arena at Kids 'R' People 2 Inc can help prepare students for formal school but also make the most of today, with all the resources and opportunities to explore the world around them and the peer set that provides abundant socialization opportunities. With a full-time schedule, Kids 'R' People 2 Inc also can provide the care that Houston parents need. Full-time means that students get the best of repeated daily instruction with non-family adults and peers of similar ages. Students will see their development and learning skills grow quickly in an environment that'll set them up well for the years ahead! Parents get the benefit, too, of enrolling their children in a learning community all the while having the large time blocks to spend at work or on other responsibilities.