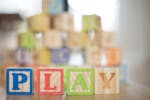 Ragsdill Schools Inc.
1663 Blalock Rd Houston, TX
Daycare & Child Care, Preschools, Center
Ages served
12 mos - 13 yrs
About Ragsdill Schools Inc.
Ragsdill Schools Inc offers early childhood care and education in a center-based facility in Houston. Students and families at Ragsdill Schools Inc will get the best of a school-like environment that both provides the structure and stability for learning to flourish and the soft introduction for students to formal school in the years to come. As a center, Ragsdill Schools Inc also has the space, resources and opportunities for enrichment and educational activities alongside the empathetic and caring relationships that will benefit students for years ahead. Ragsdill Schools Inc moreover offers a full-time schedule, making it convenient for parents to drop their children off in the morning and know they'll have plenty of time for everything else in the day they need to take care of. With a full-time schedule, as well, teachers and staff have the luxury of getting to know students in-depth, day in and day out. Parents can have the confidence that their children are growing, learning and playing in a structured environment. Students at Ragsdill Schools Inc will also experience a nature-focused, outdoors-oriented learning approach that emphasizes an early and often connection to the environment and natural world. Learning approaches like this embrace the role that active, outside play can take in shaping independence, appropriate risk-taking, and creative self-expression for children. The outdoors can be a place of joy and wonder in childhood, and stimulating that wonder in children can have positive lifelong benefits and be a boon for physical and emotional health.