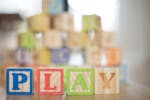 The Harbor School, Inc.
14100 Memorial Dr Houston, TX
Daycare & Child Care, Center
Ages served
18 mos - 12 yrs
About The Harbor School, Inc.
The Harbor School, Inc values what early education can do for the hearts and minds of children. The Harbor School, Inc hosts a child care program in a center-based facility, bringing the best of a stable, structured learning environment to the families and students of Houston. Centers like The Harbor School, Inc are popular choices amongst families looking for an early education providers with the space and resources to provide real enrichment, activities and socialization opportunities, all while not sacrificing the community and relationships that help students grow and thrive. With a full-time schedule, The Harbor School, Inc further provides what parents want in care and education. Full-time care allows students to get the best of a real community outside of the home - chock full of learning, laughter, play and fun - with the strength of a structured program and structured day that'll benefit them down the road. Parents get the time they need to work while watching their children grow leaps and bounds in language and cognitive development.