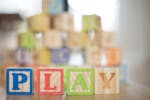 Just Beginning, Inc.
1712 W Jefferson Blvd Los Angeles, CA
Daycare & Child Care, Preschools, Center
About Just Beginning, Inc.
Just Beginning, Inc. is a provider of early education and care for the students and families of Los Angeles. As a center-based facility, Just Beginning, Inc. provides the best of a school-like environment, which can help smooth the transition for students to formal school one day in the future, and the best of a community of student peers and professional staff to help inspire and support the learning journey. Centers like Just Beginning, Inc. can benefit students with their resources, opportunities, and activities for enrichment and learning. The benefit of a full-time schedule for children, too, can be dramatic! In a structured, repeated learning environment, students will play with the same peers, get familiar with the same staff and experience something new every day. The full-time schedule at Just Beginning, Inc. offers families these things for their children in an environment that'll soon become a real community. Parents get the advantages of long blocks of time to work while students will grow their social, behavioral and cognitive skills.