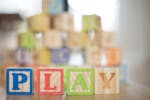 Kidsville U.S.A.
8472 Corbin Avenue Northridge, CA
Daycare & Child Care, Preschools, Center
Ages served
6 mos - 15 yrs
About Kidsville U.S.A.
Kidsville U.S.A. proffers early care and education programs in a center setting in Los Angeles. As a center, Kidsville U.S.A. provides a structured, stable environment day in and day out that parents can count on. This school-like learning arena at Kidsville U.S.A. can help prepare students for formal school but also make the most of today, with all the resources and opportunities to explore the world around them and the peer set that provides abundant socialization opportunities. Kidsville U.S.A. likewise affords Los Angeles parents a full-time schedule for their children to enjoy. Full-time means children get the full benefits of a structured learning environment for them to explore, play, and laugh with their peers and get the most out of what the wide world of learning has to offer! Children will form close bonds with each other and parents benefit from having enrolled their children in a community while they spend time away. Kidsville U.S.A. likewise takes a play-based approach to children's development and learning, facilitating education through interactive, hands-on activities that get children moving. Play-based environments structure their spaces to encourage students to move with independence, passion and explore at their own direction. Staff in these environments encourage and galvanize students to lean into their interests and build their own worlds in cooperation with their peers, and students gain cooperative, social and emotional skills as a result of this community.
Safety features & procedures