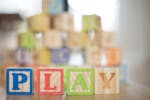 New School-West, Inc.
12731 Venice Blvd. Los Angeles, CA
Daycare & Child Care, Preschools, Center
Ages served
2 yrs - 5 yrs
Hours
7:30am - 5:30pm
Program Type
Reggio Emilia
Monthly Price
About New School-West, Inc.
New School-West, Inc. proffers early care and education programs in a center setting in Los Angeles. As a center, New School-West, Inc. provides a structured, stable environment day in and day out that parents can count on. This school-like learning arena at New School-West, Inc. can help prepare students for formal school but also make the most of today, with all the resources and opportunities to explore the world around them and the peer set that provides abundant socialization opportunities. Los Angeles parents also have the opportunity to enroll in a full-time schedule at New School-West, Inc. The full-time schedule gives students the maximum opportunity to learn in a structured, professional environment, around adults they'll form close bonds with and peers they'll learn, play and laugh with! The full-time schedule also allows parents to have those precious large, repeated blocks of time to work and get things done while their children are cared for in a learning environment.
Safety features & procedures