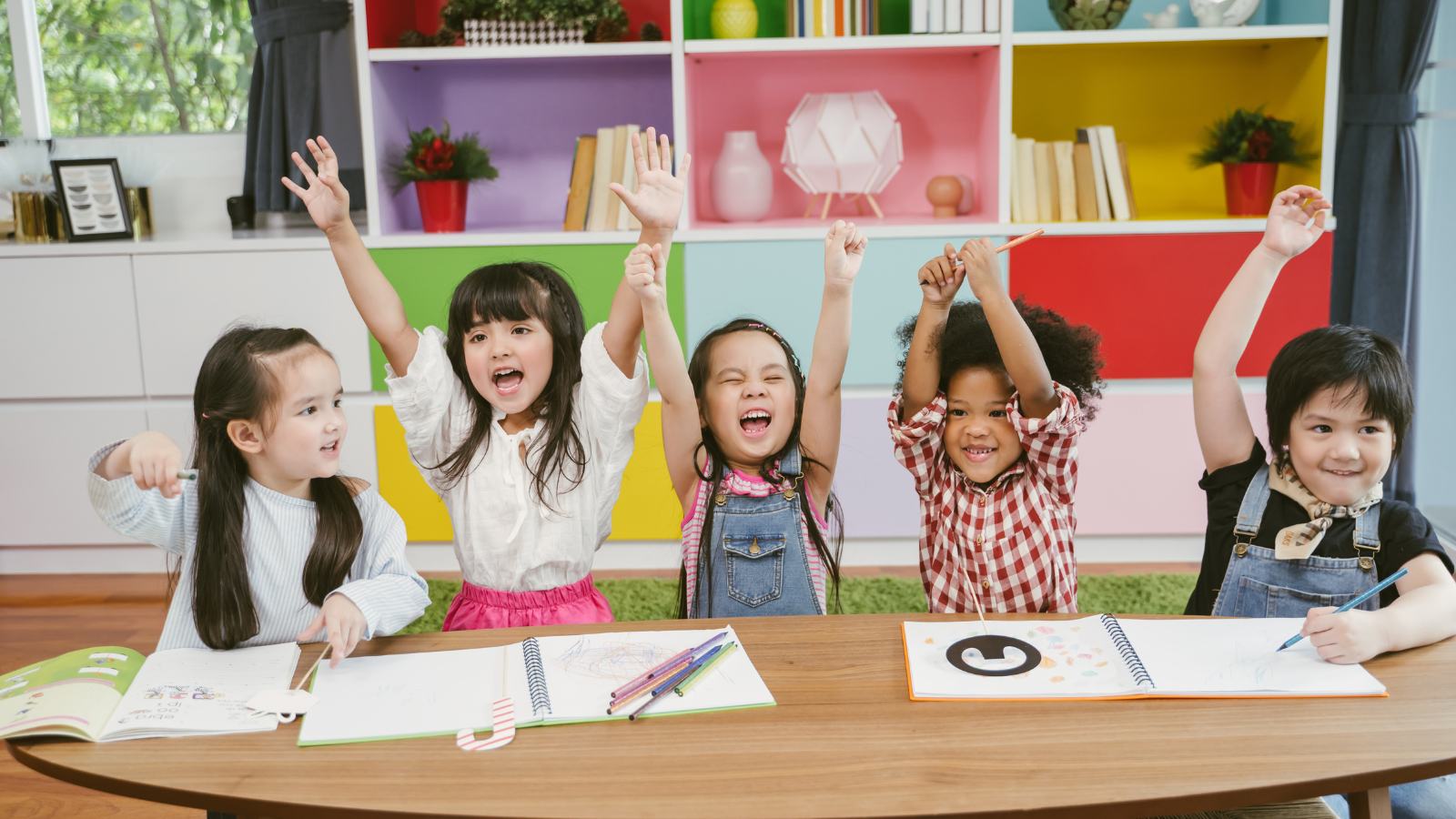 It's common for preschools to celebrate their class' 100th day of school. The 100th day is an exciting milestone that children can feel proud of—and what better way to celebrate than with fun, engaging activities!
Remember that your children might not quite understand the concept of 100, so it's important to find age-appropriate activities to help them process this milestone. Get creative!
Feeling stuck? Try the following child-friendly activities to make this big day memorable.
Math activities
Since the day's theme is all things 100, you can use your celebration to further develop your children's math or counting skills. Here are some activities to consider:
100 snack pieces
The 100th day of school cannot be complete without a tasty snack. Instruct your children to separate their snacks into groups of ten, then demonstrate how these groups add up to 100 pieces.
Source
Collect 100 items
Inform the parents of the big day, then ask them to help you collect 100 small items by sending their child to school with a certain amount. For example, you can ask them to collect 100 buttons, pieces of candy, stickers, cheerios, spaghetti noodles, paper clips, pretzels, etc.
Glue the items to a poster board to help your children visualize what the number 100 looks like.
Source
100 hungry ants
This is a perfect group activity for children. Hide 100 fake, plastic ants in different areas in the classroom, then ask the children to retrieve them.
These places should be easily accessible so children can easily find them. Consider areas like the sink, under the potty, within their toys, or any areas available to children during classroom time. As they collect the ants, tally the growing number on the whiteboard.
Snack and party
Turn the big day into a celebration with a 100 theme. Bring balloons, buy cups or napkins with 100 printed on them, or serve snacks in groups of 100. Focus on small finger foods like jellybeans, M&Ms, grapes, and cheese cubes. Split the snacks among the class.
Alternatively, you can ask parents to send the children to school with pretzel sticks and circular crackers (like Ritz or Oreo.) Create the number 100 by placing two crackers next to a pretzel stick.
Source
Scavenger hunt
Embark on a scavenger hunt with your children. Include anything like candies, pencils, or crayons. Instruct the children to work in groups to help them build their social, counting, and teamwork skills.
Source
Reading and movement activities
Several children's literature authors have come on board to help children celebrate their 100th day of school. Here are some activities to try:
Read a 100 days themed book
Initiate a circle time session with the children, then read some themed books focused on this day. You can also ask questions at the end to test their comprehension skills.
For books based on the 100th day theme, check out this list.
Take 100 steps in the classroom
Ask the children to take 100 steps around the classroom. Make fun predictions about how far across the room they can get. You can also try hopping or dancing for 100 seconds.
Source
Preschool songs
Singing and dancing are fun activities for children because they like jumping, dancing, and moving around. Incorporate 100 days of school-themed songs or try educational songs that help children memorize vocabulary or count to 100.
Hands-on activities
Fruit loop necklaces
This is a great fine motor challenge. Provide 100 fruit loops to each child and have them lace them together on a string. Separate every ten fruit loops by color to make it easier for children to count to 100.
Make a 100th day of school poster
This is a great fine motor challenge. Encourage the children to decorate a poster board with you. Make it as colorful as possible while incorporating the concept of 100. Decorate the classroom entrance with your poster. Check out these posters for inspiration.
Photo booth
Create a simple photo booth backdrop using a foam or poster board decorated with the number 100 and other symbols. You can also create or purchase props for the children to hold while posing.
Coloring
Cut out 100 shapes from pieces of paper or poster board, then have the children decorate or color them throughout the day. Next, attach these shapes to a large poster, then hang your new art piece in the classroom.
Source
Handprints
Get a large piece of paper or poster board that can fit 100 handprints. To practice, give the children smaller pieces of paper to trace their hands or practice making a handprint using paint.
One by one, instruct the children to make prints on the larger piece of paper. Use different paint or pencil colors to make your poster colorful and bright. Teachers can join in as well!
Pom pom butterflies
Draw a giant butterfly on a big piece of paper and ask your children to stick pom poms onto the drawing. Count the poms in advance to ensure they add up to 100.
Incorporate these activities in your lesson plans to reinforce key learning objectives. Download our daily lesson plan template and customize to suit your teaching style and children's needs.
Partnering with families
Engage families by inviting them to celebrate this fun milestone with the class. Sharing the activities planned for the 100th day of school with families is a great way to partner together to build a strong home-to-school connection.
Celebrate this big milestone with exciting activities
The 100th day of school is an opportunity to celebrate and teach important skills around a memorable theme. Hopefully, these activities will inspire a fun, engaging celebration in your classroom. Happy 100th day of school!