Make navigating COVID-19 easier with brightwheel
We're here to help you operate safely, give families peace of mind, and empower staff to continue delivering quality education.
Ensure safety & compliance
Minimize the spread of germs

Replace pen and paper with contactless check-in, digital daily sheets, and online payments

Monitor student and staff health

Conduct health screens at check-in, log health checks throughout the day, and track staff vaccines

Adhere to room ratios

Easily set and track room ratios for each room throughout the day to ensure compliance at all times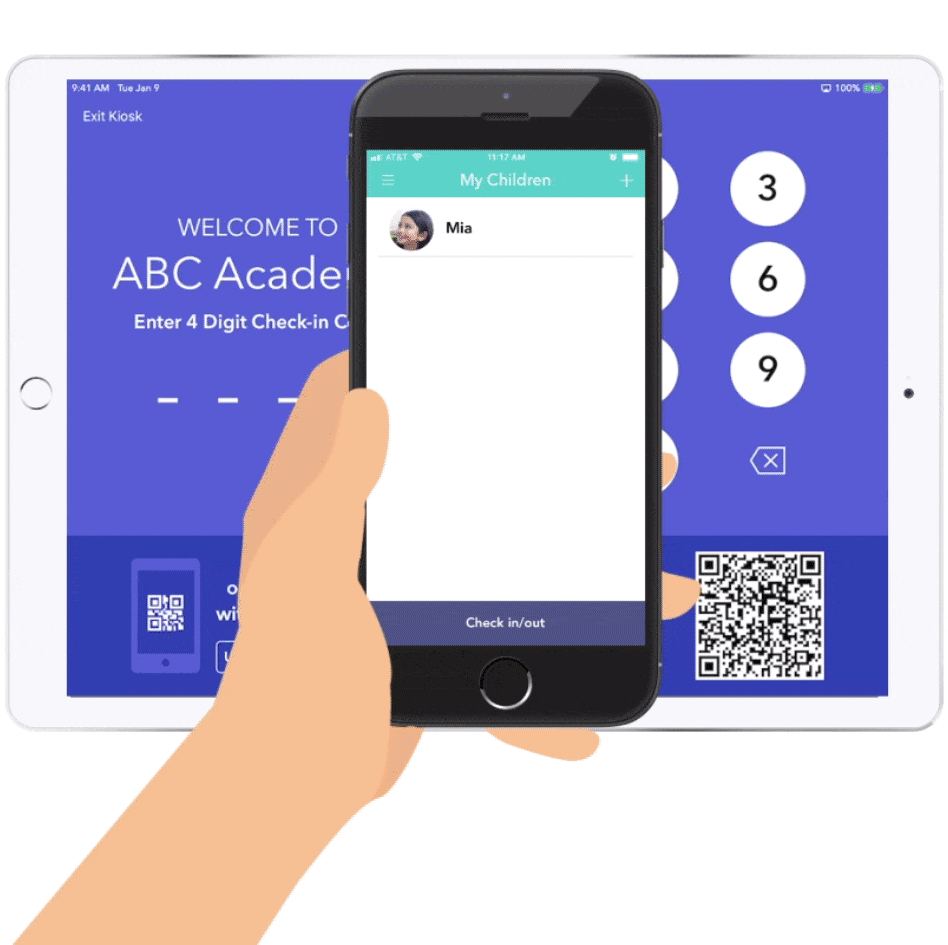 Give families peace of mind
Stay in close communication

Send messages, emergency alerts, and newsletters, and ensure families never miss important updates

Build trust with families

Share photos, videos, and milestones to keep families connected when face time with teachers is limited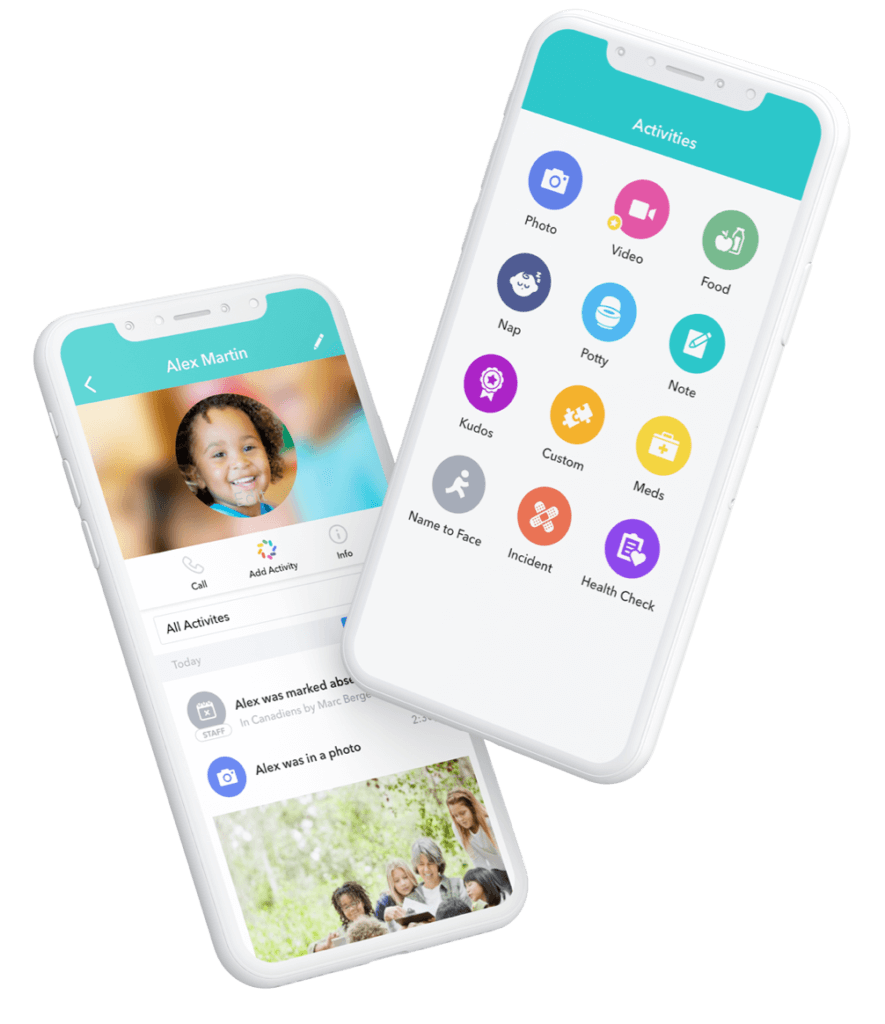 Invest in & support your staff
Give staff an easy, tech-forward tool

Simplify daily reporting, parent communications, and lesson plan sharing in case of closures or illnesses

Save each staff 20 hours a month

Encourage staff to focus more of their time on students, not busywork, making their days more fulfilling

Help staff feel recognized

Empower staff to showcase their skills and build relationships with families, even when face time is limited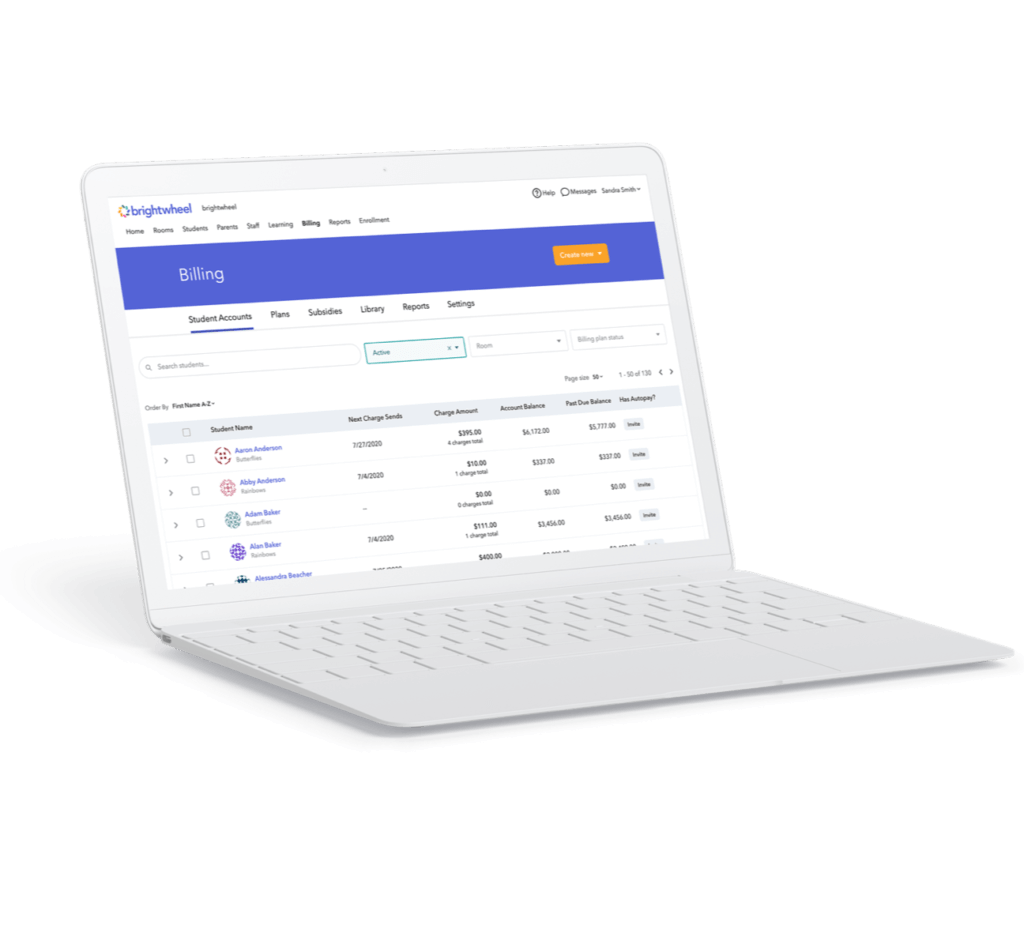 Operate with less stress
Manage your admissions online

Streamline your end-to-end admissions process all online, making it safer and easier for families to apply

Manage and view schedules

Easily track staff and student schedules, so you can be better prepared for upcoming absences

Access and support when needed

Rest easy with live chat and secure access to your most critical operations from anywhere, all from your app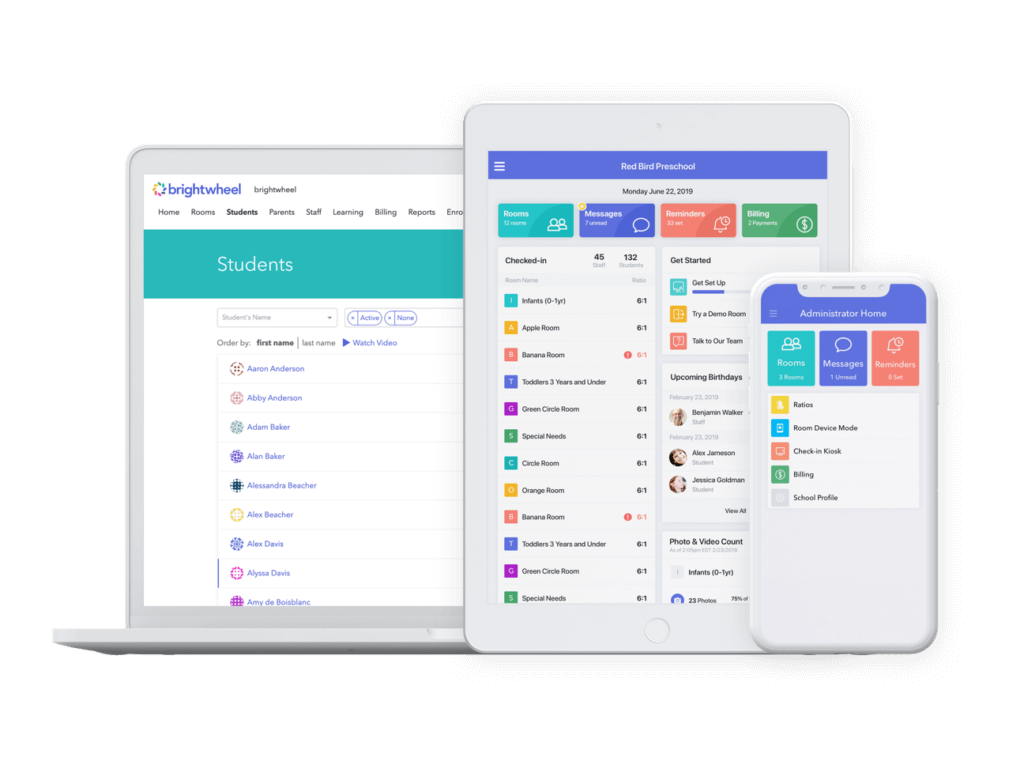 During COVID, when we're not allowing parents into the building, brightwheel provides a meaningful connection between the school, teachers, parents, and the students!

Fran E, Preschool Director
Make navigating COVID-19 easier. Don't wait.