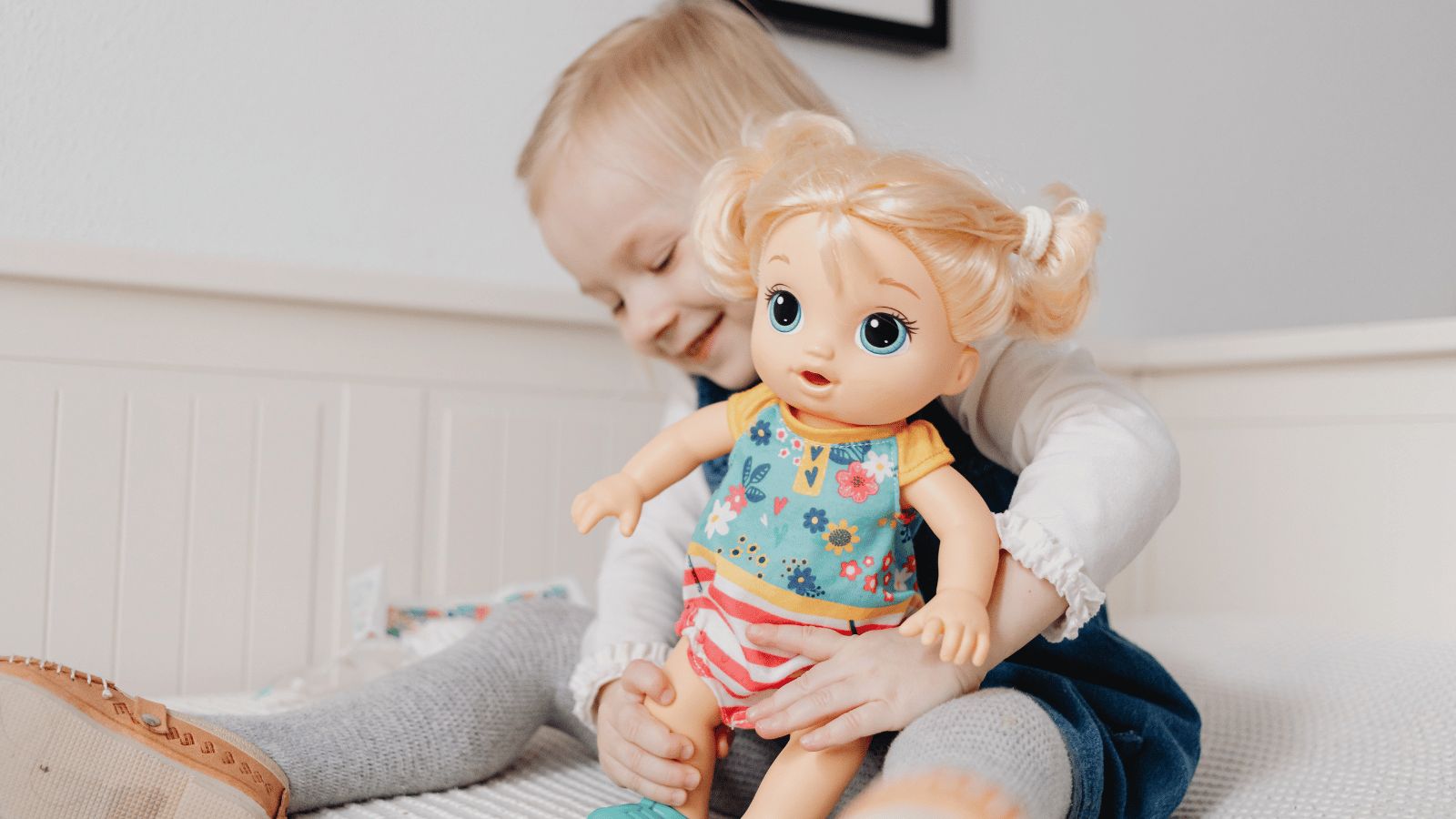 You can help your children develop their social-emotional skills, teach them about diversity, and combat bias in your classroom by including persona dolls and the persona doll approach in your curriculum.
What is a persona doll?
Persona dolls are dolls that educators use to help children develop social-emotional skills and promote anti-bias, equality, and inclusion in the classroom. Each persona doll is given a unique persona and backstory. As educators explore the dolls' stories with children, the children form bonds with the dolls, and the dolls become members of the classroom.
The persona doll approach encourages children to help the persona dolls with scenarios that the children may experience or witness themselves. The persona doll approach teaches children to recognize and respond to social injustice.
Benefits of persona dolls
Using the persona doll approach in the classroom has many benefits, including:
Helping children practice social skills, problem-solving, and cooperation
Helping children learn to deal with emotions
Enabling children to develop empathy and anti-bias attitudes
Giving teachers opportunities to gently correct children's incorrect beliefs or stereotypes
Teaching children to recognize unkind and biased behaviors
Using the persona doll approach in the classroom
You can use the persona doll approach to teach your children about things like family structures, disabilities, religions, and cultures they may not have personally experienced.
Before introducing a persona doll to your preschoolers, it's important to develop the doll's persona by asking yourself questions about the doll. For example:
What is the doll's name?
Where does the doll live?
Who does the doll live with?
What languages does the doll speak at home?
What challenges does the doll face?
You can use a persona doll to share a story with your children each week. Ask the children to help the doll solve a problem they are facing. It's important that the persona doll stories are not discriminatory—instead, the stories and scenarios you create can highlight positive experiences and accomplishments. The persona dolls' stories should remain consistent from week to week, so the children can refer to information from previous stories to inform their solutions to new problems.
Here are a few examples of scenarios that your children can explore using persona dolls:
A persona doll who has a disability shares a story about a time they felt excluded by other children.
A persona doll shares a story about being proud to wear their hijab.
A persona doll shares a story about the day they moved away from home to live with their grandparents.
Persona dolls' stories draw attention to the diversity and commonality of children's experiences and encourage children to respect different people's experiences and cultures.
Once you have created your dolls' personas and developed your persona doll lessons, you can use brightwheel's lesson plan feature to create custom curriculum, observe learning progress, and share milestones with families.
How to make a persona doll
To make persona dolls, you will need:
Skin-tone colored fabric
Scissors
Markers
Cotton stuffing
Yarn or synthetic hair
Hot glue gun
Old children's clothes
A sewing kit
Follow these steps to make a persona doll:
Use a marker to draw the doll's arms, legs, head, and body onto a piece of fabric.
Layer the piece of fabric onto another piece of fabric of the same size and color.
Cut out the doll's body parts from both pieces of fabric at once to create two copies of each body part.
Use a marker to draw a face onto one of the head shapes.
Sew two of the matching arm shapes together to create one of the doll's arms, leaving an opening at the top of the arm. Fill the opening of the arm with cotton stuffing and sew the arm closed. Repeat this step for the other arm, the legs, the head, and the body.
Sew the arms, legs, and head to the doll's body.
Sew or hot glue yarn or synthetic hair onto the doll's head.
Use old children's clothes to dress the doll.
Final thoughts
Using persona dolls can help you promote inclusion in your classroom and teach your children important social-emotional skills while helping them learn how to form empathetic, unbiased connections with others.