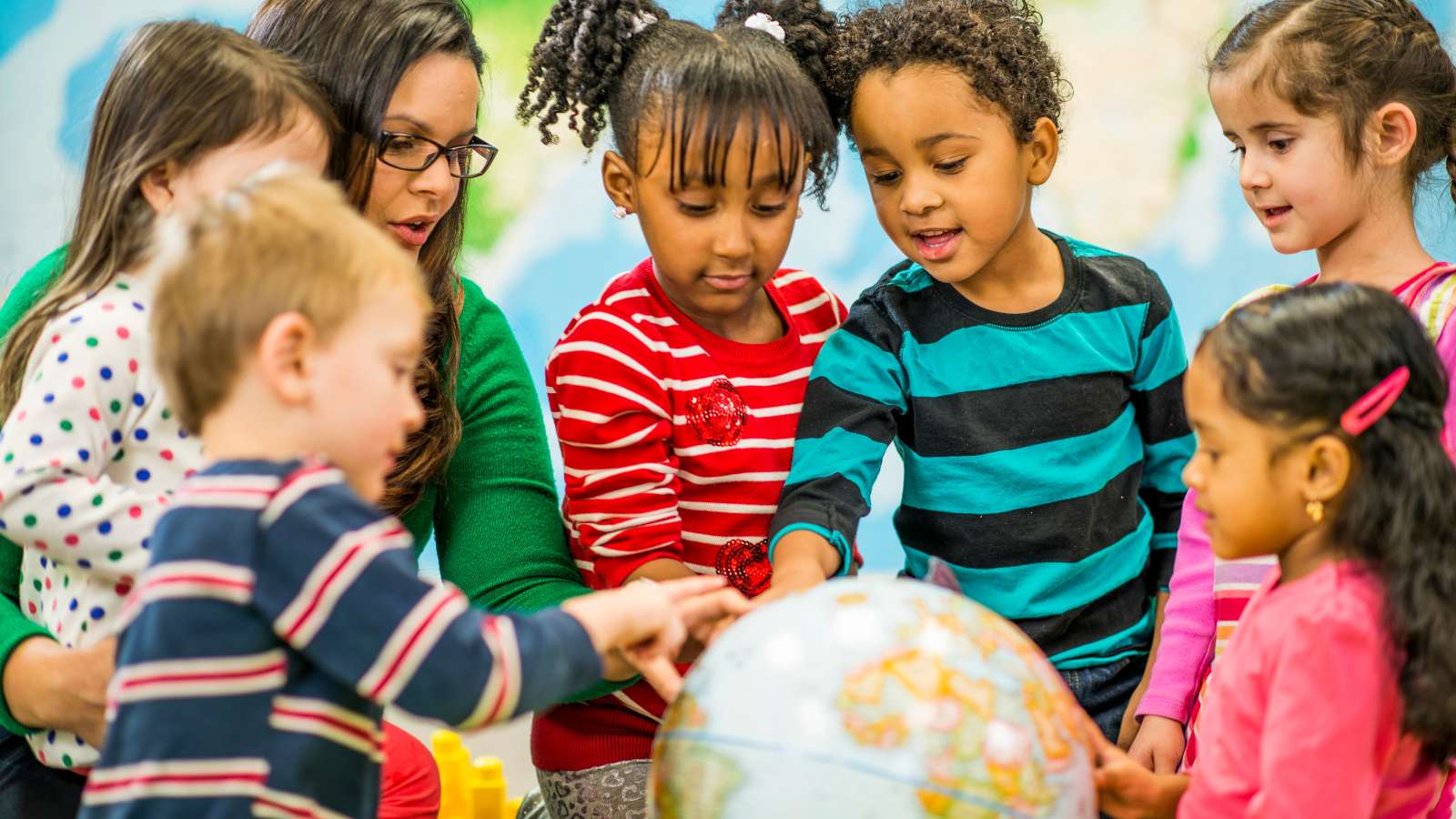 Children, no matter how young, aren't one-dimensional. Many factors shape and influence how they develop and start during childhood. How are the child's skills progressing? Are they healthy? Do they have access to the resources they need? These questions help shape the foundation of the whole child approach.
The whole child approach applies this concept to early childhood education. It goes beyond academics to focus on building a child's character and requires teachers and educators to learn and gain a deeper understanding of who the children are and the people around them. This allows early childhood educators to help children reach their fullest potential and support their families in raising confident, well-rounded, curious, and emotionally intelligent children.
What is the whole child approach?
The whole child approach claims that students learn best in an environment where teachers consider their academic progress and overall development, including their cognitive skills, identity, and mental, social, and emotional health.
By using the whole child approach, early childhood teachers help children develop a wide range of life skills and recognize qualities that their test scores can't measure. It allows educators to pay attention to their basic needs while also focusing on their background and how it primes children to successfully learn in the classroom.
The whole child approach encourages teachers to:
Tailor daily activities to meet a child's basic physical and emotional needs (e.g., exercise, emotional connection, healthy food)
Create learning opportunities and outcomes that are relevant to a child by considering the child's individual identity, strengths, and areas for improvement
Acknowledge a child's cultural background, home environment, and family dynamic and how it affects their learning and development
Partner with families for all areas of the child's development
Practicing the whole child approach means operating under a framework that says children should be healthy, safe, engaged, supported, and challenged to receive a holistic and successful education.
"The whole child approach together with social and emotional learning (SEL) aims to build skills and foster behaviors to accelerate students' progress and help them navigate through life." – Teach for America
Five key components of the whole child approach
The whole child approach asks, "What do I want this child to learn?" and "What kind of person do I want this child to become?" Early childhood education focuses on more than providing children with the knowledge and skills they need at this stage. As teachers and educators, you're given the responsibility to help families raise children who are confident, compassionate, and problem-solvers—skills and qualities that will continue to develop into adulthood.
With this goal in mind, the following five components are applied to attend to the child's needs in the classroom.
Is the child healthy?
The whole child approach advises that the best education curriculum addresses a child's emotional, mental, physical, and social health. A teacher in this environment ensures that the child is healthy when they come to school and teaches children how to practice a healthy lifestyle.
This instruction could include extensive recess with a broad range of activity types, physical education exercises, and teaching children how to choose healthy snacks and meals.
Is the child safe?
A safe learning environment can take many forms. The whole child approach focuses on addressing issues threatening a child's physical and emotional safety and preventing them from being academically engaged. Issues can include abuse, neglect, and bullying.
The whole child approach advocates for children to feel safe at school and learn coping skills, emotion management, and conflict resolution.
Is the child engaged?
A child is engaged when they are actively attuned to their education and collaborate with their teachers to set goals, advance their abilities, and exercise their creativity. The whole child approach asks, "Is the child understanding and interacting with what they're learning?"
Is the child supported?
The whole child approach aims to ensure the child isn't only supported as a valuable member of the class but has support that accounts for their individual needs. This approach includes personalized teaching and individualized attention.
Is the child challenged?
The whole child approach encourages teachers to collaborate with families to define success for their child. The goal is to ask, "Is the child challenged to do their best work academically and socially?"
Creating daily lesson plans is a way to ensure you are incorporating the whole child framework into your educational program. Download our free template and customize to suit your teaching style and children's needs.
Benefits of the whole child approach
The whole child approach is a popular teaching method, setting children up for long-term success in life, not just the classroom.
Research supports that classrooms that implement the whole child approach have better learning and development outcomes for children. The whole child approach can also mitigate the negative effects of trauma and stress by teaching children important social-emotional skills like managing stressful emotions and creating positive learning environments that prioritize supportive relationships between children and teachers.
Additionally, learning environments that utilize the whole child approach foster the following qualities in children:
Interpersonal skills
Creative expression
Goal setting
Self-esteem
Problem-solving
Curiosity
A sense of community
Enhanced overall well-being

Programs that utilize the whole child approach create an environment where children can flourish in various areas of development, not just academic achievement. In fact, settings where children can strengthen key social-emotional skills such as, learning more about themselves and the people around them and building relationships, can actually improve academic achievement, behavior, and graduation rates.
The whole child approach in practice
It might be easier to comprehend the benefits of the whole child approach than to imagine it in practice. But many have shared how it looks to apply the whole child framework in early childhood education.
Leverage the power of partnerships
Some programs provide services that help students overcome specific barriers to learning. These services, which often include mental health and social services, are offered through partnerships with local community organizations or university programs and with support from social workers or community liaisons.
Practice social and emotional learning (SEL) alongside academics
Forming connections is an essential part of early childhood education, and teachers can easily put this into practice through daily greetings. It's common to greet each child at the start of the day. Implement a variety of greetings such as saying "Hello," waving, high fives, and fist bumps that the children can use when entering the classroom. It creates an instant connection with you at the start of the day and gives the children autonomy in choosing how they communicate.
Encourage children to examine their thought processes
Another example of the whole child approach in practice is to push a child's problem-solving skills by asking questions instead of simply accepting their answer. Ask them how they made their decision and challenge them to defend their thought process. By learning to elaborate and question themselves, children gain a better understanding of the topic and strengthen their problem-solving and explanation abilities.
Applying whole child education in early childhood
A whole child development approach aids in raising children into happy, healthy, safe, engaged, and challenged adults who are productive in their education, career, and personal life.
Now that you've learned all about the whole child approach, try incorporating these principles into your teaching and see how your children blossom and develop.