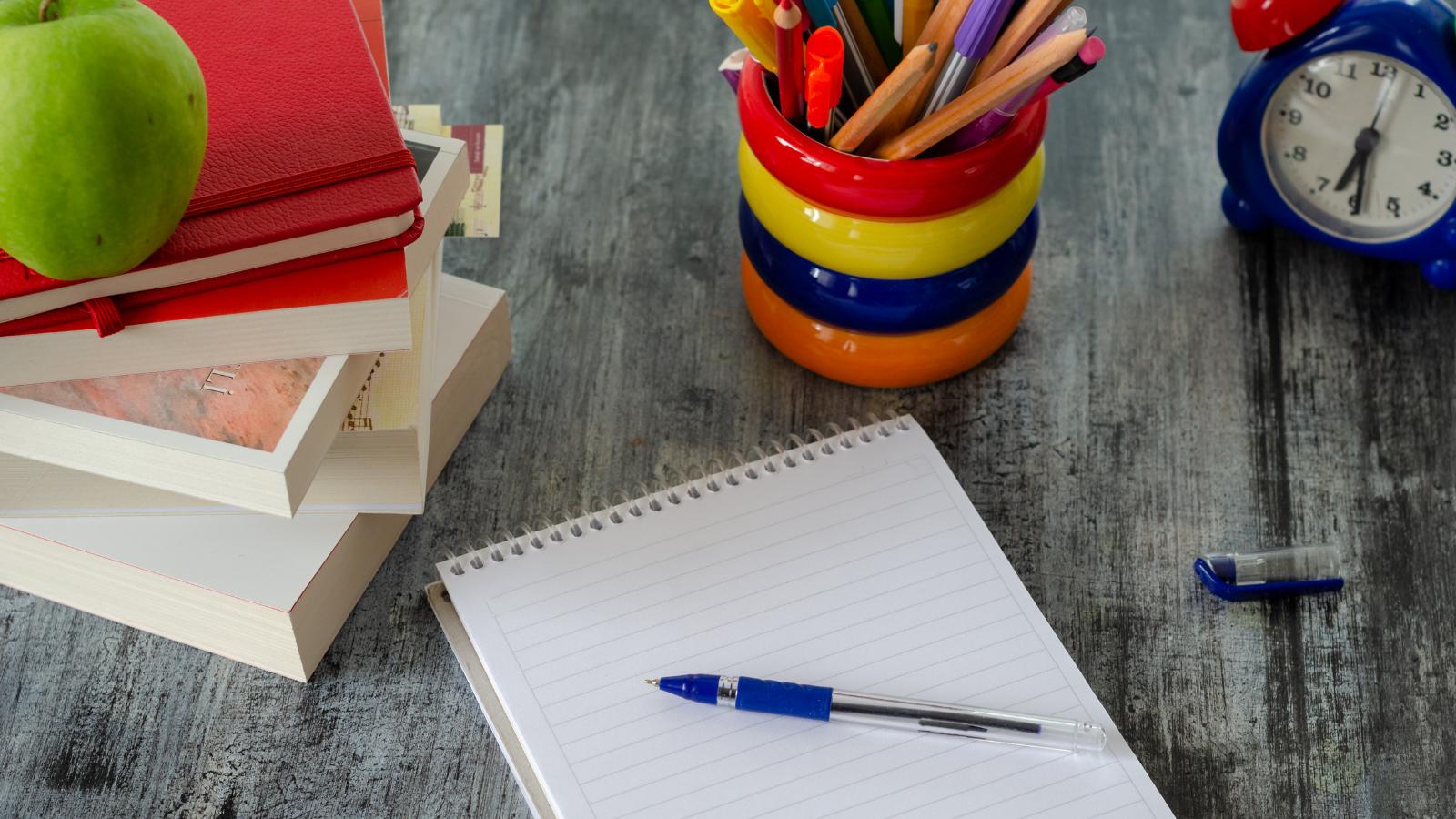 In the fast-paced world of early education, teachers are continually seeking ways to streamline their lesson planning process while ensuring engaging and effective instruction. One powerful tool that can make a significant difference is the use of a lesson plan template. By utilizing a well-designed template, teachers can save time, maintain consistency, and stay focused on the most critical aspects of their lesson plans.
In this article, we'll explore the benefits of using a lesson plan template and how to select the best template for your needs.

Benefits of using a lesson plan template

Instead of starting from scratch, you can customize a lesson plan template to suit your teaching style and children's needs. Below are just some of the benefits of a thoughtfully outlined lesson plan:
Saves time
With a pre-designed structure in place, teachers can quickly fill in the necessary details, such as learning objectives, activities, and assessments, without starting from scratch each time. This not only eliminates the need to reinvent the wheel but also ensures consistency across lessons. By having a template at their disposal, educators can focus more on refining their instructional strategies, differentiating instruction, and meeting the unique needs of their children.
Keeps ideas organized and structured
With a lesson plan template, you're prepared to teach and can confidently walk into the classroom daily. A template provides a clear outline for planning each lesson, ensuring that educators cover all necessary components. By following the template, teachers can easily identify and include key elements such as learning objectives, instructional activities, assessment strategies, and materials needed. This not only helps educators stay focused and organized but also ensures that the lesson is well-structured and coherent.
Helps children meet learning goals
Using a template allows you to maximize classroom time and ensure the children have fun learning and are on track to meet their learning goals. Teachers are able to visualize what and how children will learn and execute that plan on schedule. This helps to create a focused and purposeful learning experience for children.
Allows you to track progress and reflect on teaching practices
In addition to being where you plan what children will learn, lesson plan templates are also a space to track children's progress and record how they responded to what they learned. By doing this, educators can easily see how effective their teaching methods are, make revisions, and adapt lesson plans as needed. By reflecting on how well you were able to teach a lesson, you can better prepare for teaching the skills or concepts in the future and you have notes to reference that show what worked or didn't work in the classroom.
Involves families in classroom learning
Educators can involve families in classroom learning by using a lesson plan template as a tool for communication and engagement. By sharing the lesson plan with families, educators provide a clear understanding of what their child will be learning and how they can support their learning at home. The template can include information such as learning objectives, activities, resources, and suggested discussion points, allowing families to actively participate in their child's education.
Before using a preschool lesson plan template
Before choosing the best lesson plan template for your preschool class, you'll need to decide on several factors to determine the best template for your specific needs.
Here are a few things to remember before using a lesson plan template:
1. Determine goals for the year
Think about the goals you've set for your children this year. Your monthly and weekly lesson plans should reflect these goals. How can you use each week of the year to help your children grow toward these goals?
2. Create monthly plans
In addition to a weekly plan, consider creating a monthly lesson plan that can feed into the weekly ones. A monthly lesson plan can help you stay on the theme (if applicable) and make your weekly lesson plan creation process faster.
3. Focus on individual goals and preferences
As you are lesson planning, keep your children's unique interests, needs, and skills in mind as you create a lesson plan to have the most significant impact. This will also allow you to remain flexible and adjust your lesson plans to fit your children's strengths and learning styles.
4. Plan your approach
As you customize your lesson plan template, keep your approach to each lesson in mind. Will you regularly switch up your teaching approach to the same activity? How will you introduce each concept? What materials will you need? Consider these important elements so you can choose the best template for your program.
Selecting the best lesson plan format
Many teachers choose to format their lesson plan by starting with an area of focus, then selecting art activities, sensory experiences, stories, or songs that best fit that focus area for the selected time period.
For example, here are a few common lesson plan formats:
Goal-based: All learning activities on the lesson plan are built around meeting a specific learning goal.
Themed:

An overarching theme (like the five senses, colors, or space) guides each section of the lesson plan.
List of activities:

Teachers create a list of activities and the objective of the lesson plan is to check off as many as possible that week.

If you're a part of a program or learning environment that allows you to create your own lesson plan or modify a lesson plan template, remember that some elements are essential.

All lesson plans include the below elements:
The learning objectives for every lesson, including what skills children will learn or which developmental domains the lesson will focus on
A description of the activity
The materials you'll use to teach the lesson
A lesson procedure that outlines how the lesson will develop
An assessment method to determine how well children grasped the lesson
A section for teachers to reflect on the outcome of the lesson
How to save time with a lesson plan template
Consistently using lesson plan templates can benefit both you and your children in the classroom. Not only are templates an organized landing page for ideas and notes, they can be a valuable timesaver, too.
Stay organized
Your lesson plan template can be an organized space to group your thoughts, add ideas and notes as they come up, and avoid forgetting important action items along the way. No need to hunt for last week's notes or create new documents—it's all within your template. Also, if your district or program has lesson plan requirements, all of those details can live here for easy reference.
Keep a routine
Once you've decided on a lesson plan template that fits your style, be consistent. By devoting focused attention to your lesson plan template each week or month, you may start to see a rhythm and routine for yourself. Ideas and feedback can be more easily accessed, and having a lesson plan routine to reference will save you time. Searchable templates also allow you to find activities and skills quickly, and to copy and paste ideas from previous school years into a clear format.
Share and collaborate
Templates are easily customizable to suit your needs, and they offer a simple structure for feedback and collaboration. Share with peers and colleagues, and utilize the reflection or feedback sections for quick notes. What worked for your classroom may help another teacher (and vice versa), saving you both time in planning and giving you some tried-and-tested fresh ideas.
How to improve your lesson plan templates
After you've downloaded a lesson plan template and started to make it your own, there are always ways to improve how you plan and teach. When you're ready to upgrade your lesson planning process, give the following tips a try.
Incorporate a reflective practice
A section to reflect on the lesson is one of the most valuable pieces a teacher can include in a lesson plan. As you continue to improve your lesson planning process, you'll view these notes as an important asset that helps you create more effective lessons.
In the reflection section, note how engaged the children were, if the children met the learning objective, whether any part of the lesson seemed to be unclear or confusing to any children, and how satisfied you were with the way you taught the lesson (e.g. the activity, the amount of time it took, and the format).
Diversify your teaching strategies
As you reflect on past lessons and patterns emerge, you might be inspired to try other teaching strategies. Experiment with new methods for lessons and activities if you think it will improve the quality of your teaching. As you begin incorporating new ideas into your lesson plans, you can continue to see what works best for your children and revise your approach accordingly. Your template will give you the flexibility to add and remove items as you see fit!
Ask for feedback
One way to boost your lesson plans is to ask your administrators and colleagues or peers for feedback. For example, invite a fellow teacher to review each other's lesson plans. Your colleague may notice something you missed or have helpful ideas for improving your lesson plans.
Lesson planning success
A lesson plan template is an invaluable tool for educators in keeping their ideas organized, structured, and purposeful. These templates provide a clear roadmap for planning each lesson, ensuring that educators cover all necessary elements and align with learning goals. Moreover, lesson plan templates facilitate collaboration and communication with families, allowing them to actively participate in their child's education. By utilizing a lesson plan template, you're equipped to teach focused, effective lessons that will help children learn and grow.
---
Brightwheel is the complete solution for early education providers, enabling you to streamline your center's operations and build a stand-out reputation. Brightwheel connects the most critical aspects of running your center—including sign in and out, parent communications, tuition billing, and licensing and compliance—in one easy-to-use tool, along with providing best-in-class customer support and coaching. Brightwheel is trusted by thousands of early education centers and millions of parents. Learn more at mybrightwheel.com.