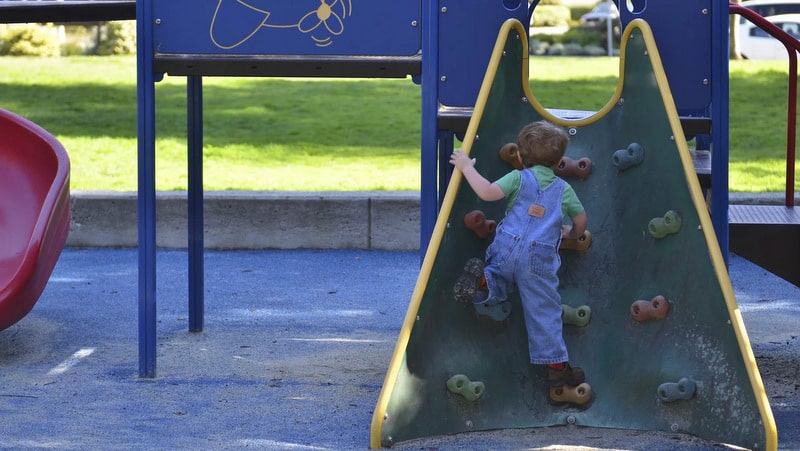 When your child is ready for preschool, it's important to choose a program that addresses their unique needs while providing the best education possible. As a parent, you'll want to select a preschool program that best fits your values and your child's learning style. But, that can be easier said than done, especially if you're not familiar with how individual programs approach learning.
Most preschools offer a tailored type of curriculum that is based on a certain educational philosophy or approach. While there are multiple preschool program approaches (e.g. some may offer discovery learning, while others focus fully on academics), each program strives to mold children into better adults by teaching them essential skills they'll rely on in the future. It's up to teachers and school staff to fully understand these different program styles to effectively communicate them to families.
In this article, we'll explain the most popular types of preschool programs available and provide tips on what both centers and families can consider when selecting the right type of preschool program for their needs.
What is a preschool curriculum?
A preschool curriculum is a set of planned goals or learning benchmarks that educators use to guide what and how young children will learn. Most preschool programs are either centered on a child-led, discovery or play-based approach or an academics-based approach, with a more structured lesson plan like those found in traditional schools. For example, brightwheel's Experience Curriculum is an easy-to-implement curriculum system with digital lessons in brightwheel and hands-on learning materials mailed to you each month. It incorporates research-based skills into playful games and discovery projects and is aligned with all 50 states' early learning standards.
Ultimately, it's up to families and teachers to decide which approach is right for a child based on factors like their individual needs, age, and developmental and maturity levels.
In this next section, we'll discuss the main features of the most popular preschool programs.
Best types of preschool programs
Reggio Emilia
Waldorf
Montessori
HighScope
Parent Cooperative
Bank Street
Faith-based
Ascend


1. Reggio Emilia
The Reggio Emilia approach is a project-based learning approach that originated in northern Italy. Preschoolers learn by exploring ideas and working on project-based activities through the atelier (creative space) and the atelierista (artistic teacher).
The system was developed by Loris Malaguzzi, an Italian educator. It's meant to enrich children holistically while considering their emotional and intellectual potential.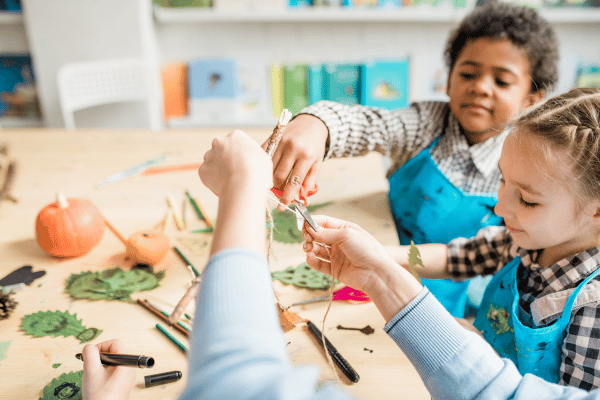 Reggio Emilia is among the types of preschool programs that incorporate an emergent curriculum and encourage a child-centered approach where topics are organically sourced from the children's interests and are open-ended. Educators observe children closely to understand their needs and strengths and follow their lead when building classroom learning and activities.
Classroom activities are often collaborative, allowing learners to forge healthy relationships around them. Children are encouraged to use active listening, participate in hands-on activities, and explore movement.
Another hallmark of this approach is that the environment is considered the educator in this learning style. The classroom learning is then supplemented by direct involvement of the child's family.
Overall, the Reggio Emilia program encourages children to create and explore. The creative space and inclusion of family in the child's learning journey are crucial to its success.
2. Waldorf
The Waldorf preschool program is a blend of structure and creative learning and focuses on intellectual experimentation. Classrooms are often mixed-age with a play-based approach to learning.
Rudolf Steiner founded the Waldorf approach to build learners' practical and art skills. Its philosophy pushes for molding a well-rounded individual.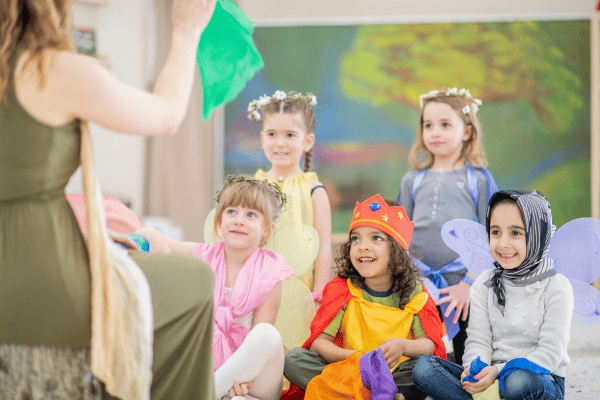 The Waldorf approach emphasizes the outdoors and creativity instead of traditional academics. There are no assessments, tests, homework, or grading. Rather, children undergo continuous testing through various activities.
There also isn't a set teaching method with the Waldorf approach. Each learning institution that adopts the Waldorf approach offers a unique teaching method and style.
The typical school day involves personal contribution and collaborative learning in small classroom settings where the teacher watches over every child. Through creative learning, the child's daily activities are self-driven. Their lessons are mainly experiential.
Waldorf is one of the early childhood education programs that drive a child's emotional, physical, and intellectual growth. Waldorf schools are available to children from kindergarten to the 12th grade.
3. Montessori
The Montessori approach is a child-centered program that sees teachers as learning guides. Children's learning is self-paced in a mixed-age classroom setting. This method offers five key study areas: practical life, sensorial, mathematics, language, and cultural studies.
Montessori was founded by Dr. Maria Montessori, an Italian physician and educator who wanted to encourage teamwork among children. It utilizes special tools to build confidence in children through cognitive, social, and emotional development.
Children in a Montessori setting learn independently or in groups. Children choose the activities they're interested in, which promotes accountability, independence, and passion. Teachers then help children harness their skills through after-school activities and question and answer sessions.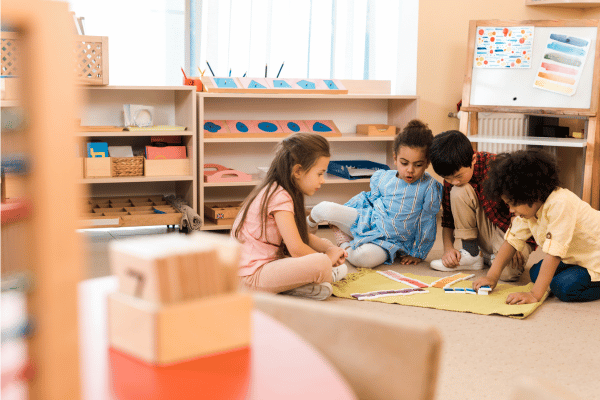 Classrooms use moldable learning materials to help the children explore new passions, concepts, and skills in a hands-on learning approach. The classroom is often free of desks, with uninterrupted sessions for the learners.
This learning method incorporates global leadership, social justice, and promoting constructive conflict resolution. It emphasizes self-motivation through individualized learning.
Montessori schools nurture children from infancy and early childhood until the adolescent stage.
4. HighScope
The HighScope program uses evidence-backed practices to actively engage children and establish school readiness skills. It provides an all-around learning environment where children are encouraged to explore learning materials and interact with peers and adults. Children focus more on playful action than formal learning, so they can have fun as they learn.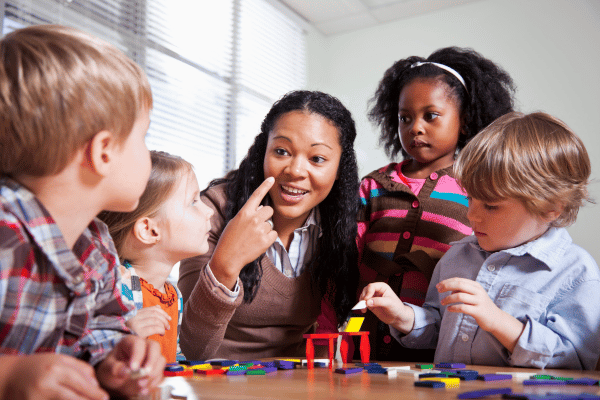 In a HighScope setting, children are exposed to an environment that fosters the development of cognitive skills and builds cultural, emotional, and social bonds. The classroom becomes a community where everyone watches out for each other.
Early childhood education programs using the HighScope method rely on key development indicators to guide teachers in choosing appropriate projects and activities for different ages. This makes it easy for teachers to understand and interpret the needs of children and tailor their teaching to these particular needs.
The center of this model is play. A teacher will act as the child's partner in a "play, do, review" sequence. Children get to select a project, plan on how to reach their goals, and work with the teacher to analyze the outcomes.
5. Parent Cooperative
A Parent Cooperative preschool program allows parents and families to be directly and actively involved in their child's education and learning. Cooperative preschools occur when like-minded parents join together to hire teachers who fit their children's learning styles.
While the system emphasizes the value of education, it also grows the bond between parent and child.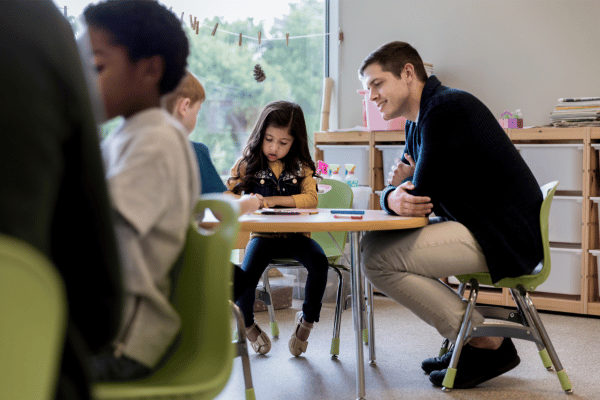 With a parent cooperative program, the teachers and parents work in tandem to ensure smooth learning processes. Parents are often present during teaching sessions and will supervise their children.
Typically, parents offer advice or contribute to the curriculum, sometimes assuming administrative roles, including assisting teachers with lessons.
6. Bank Street
The Bank Street approach is a non-traditional program that focuses on social sciences. This model is active and imagination-based and lets children learn from the environment around them.
Bank Street was developed by Lucy Sprague Mitchell, who was looking for a model that would focus on the development of the whole child. It uses an interdisciplinary approach to subjects to allow children to engage in education emotionally.
Bank Street preschool programs use a developmental-interaction approach that aims to develop the child physically, emotionally, socially, and intellectually. Children use different materials to learn in environments that accommodate their different stages of life.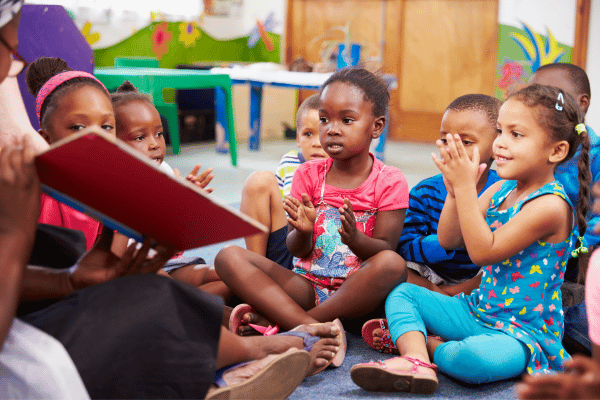 Source
Classrooms are mixed-age with environments that match every learner's needs. Children socialize and work with different peers with the guidance of their facilitators.
There's no competition among the learners—they decide whether they learn using a hands-on approach or through observation. Teachers provide one-on-one attention with the learner's passion in mind.
7. Faith-based
Religious preschools incorporate theological themes into the children's learning sessions.
Every religious preschool develops its philosophy according to its particular religion and its teachings. It aims to provide an environment where both teachers and children discuss their beliefs openly while practicing their faith.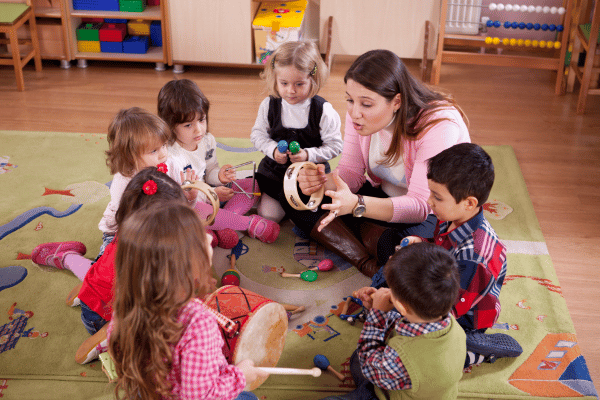 Usually, a faith-based approach doesn't focus entirely on religion but rather incorporates religious values into academic lessons.
8. Ascend
The Ascend program is a skill and play-based curriculum that nurtures the learner's creative, social-emotional, physical, and cognitive abilities. Children perform teacher-guided activities that encourage personalized interactions.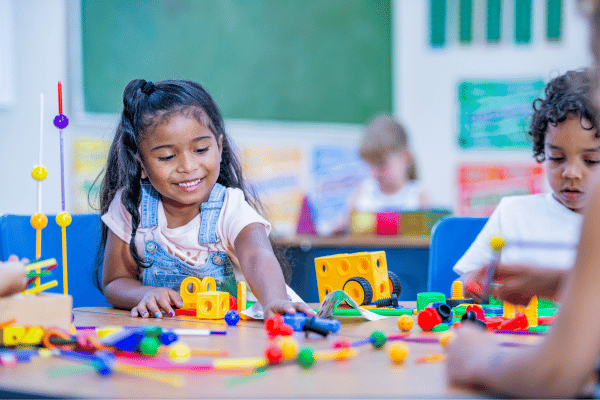 Through personalization, children engage with others while having fun and building their passion for learning. They're encouraged to apply critical thinking to find solutions to intricate problems.
This preschool curriculum offers a balance of structure and flexibility. Teachers offer a personalized approach to learning and children are encouraged to create their own projects. The goal is to help them build a strong foundation for themselves as they develop crucial skills through creativity.
Selecting the right type of preschool program
For centers:
As you choose a preschool program for your center, it's important to have a strong understanding and vision for the type of program you want to create. No matter what curriculum or learning approach you implement, children need a firm foundation as they embark on their learning journey. So, be sure that whatever you choose is backed by research and can involve children's families as much as possible. Here are our suggestions on how you can achieve this:
Develop your program with a child expert: Ask a child-focused professional with knowledge and experience for proven ways to help children learn and excel.

Try individualized instruction: Consider a program that is flexible and allows teachers to arrange environments, adopt materials, and use various teaching strategies to meet the needs and skill levels of all children.

Prioritize family involvement: A program with a strong family engagement component will encourage families to actively participate in their child's education, strengthening learning outcomes.
For parents:
As you're assessing preschools in your area based on their learning approach and curriculum, it's important to consider not only what you want your child to get out of their preschool experience but also what environment they will thrive in. To that end, make sure you ask a lot of questions to get at the heart of a preschool's educational philosophy. For example, be sure to ask how the preschool decided on a specific approach and in what ways they encourage families to get involved throughout the learning experience. Here are some other things to consider:
Select a program that allows for different learning styles: Consider a program that can accommodate various learning styles. A high-quality program will understand that children engage with materials in different ways throughout their development.
Identify a program that best meets your child's needs: You know your child best. Choose the program with the educational approach and environment where your child can thrive.
Look for programs that encourage family engagement: Preschool programs with a high degree of family engagement are typically associated with improved education outcomes. Look for a program that provides plenty of opportunities for families to build off daily work and continue the learning at home.
Final thoughts
Choosing the best type of preschool program is a crucial decision that requires careful consideration. As a parent, it can be helpful to review the benefits and drawbacks of each type to help you choose the right program that fits your child's learning style and your family's values. For preschool providers, determining your educational approach requires thoughtful planning around what's important to you and your staff, as well as the families in your community.
Quality early education sets the foundation for a child's future academic and personal success, and as families and providers work together to create a supportive and effective program, children can be exposed to positive learning environments that nurture their growth and development.