Chickadees & Bumblebees Childcare
Midland, Michigan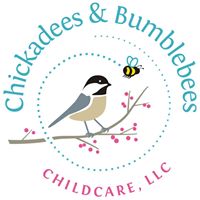 Program type
In-home preschool
Quick stats
1 teacher, 6 students, 1 indoor classroom and 20 acres of outdoor classroom to explore!
Functionality used
Billing
Life before brightwheel
We like many other centers did most everything on paper. We had an array of communication issues which we tried our best to meet the needs of individual parents, email, texting, daily notes, newsletters, etc. We always seemed to have a few parents that still needed more. Brightwheel was our solution.
Life since brightwheel
When I first discovered brightwheel, I was a new business owner searching for an app that would allow me to take some of the guess work out of the business side of things. Having decided to make the transition from being a public school teacher to becoming an in-home preschool provider, it was clear that my comfort zone was teaching and not so much business. Brightwheel gave me one place to record student information and set-up easy to use billing for parents. The billing feature is by far the best for helping me stay organized with tuition payments. Come tax time, it is easy to search through my students and provide each parent with an accurate record for tuition payments made for the year, regardless of which payment method (cash, check, online deposit) they chose to use. I am grateful I found brightwheel early on in my business venture and have been using this program from the start!
Testimonial
"As a preschool provider, I'm often asked by fellow teachers considering similar business ventures what program I use to run my business and keep up with important student information. Without hesitation, I always respond, 'brightwheel!' I know several other successful brightwheel users switched to this program after I showed them the benefits and how convenient the billing feature is to both parents and providers!"