Laurel Heights Weekday School
San Antonio, Texas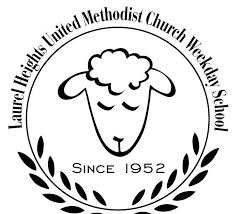 Program type
Child care center and preschool
Quick stats
Established 1952, 125 students, ages 3 months to pre-kindergarten
Functionality used
We use brightwheel newsletters and messaging to notify families of changes to our center, important updates from the board, and new distance learning videos our staff create. Plus, brightwheel's online billing platform gives us the flexibility to apply discounts to tuition plans as needs arise, such as when we were closed due to COVID-19.
Life before brightwheel
Before brightwheel, my staff and I would typically communicate with families in-person, via email, or by phone. But even then, busy parents would often miss important updates. COVID-19 started to escalate in early March 2020, and shortly after, all 125 students were asked to shelter-in-place with their families. With in-person conversations and lessons no longer feasible and families' anxieties on the rise, I had to quickly adapt our center's communication and learning approach.
Life after brightwheel
I signed on to brightwheel to improve our center's communications strategy. The first thing we did was build newsletters to notify families of important changes and updates. We found that newsletters are an easy way to send longer-form and more detailed updates to families. In fact, we now send bi-weekly newsletters directly from brightwheel, and parents love it!
I save time updating families on critical information they can't afford to miss and families feel reassured that our center -- from staff to the board -- are continuing to think about the impact of COVID and how to best support our community.
Testimonial
"Brightwheel newsletters have become our way of sending more formal announcements to parents and they now look out for these updates. Parents are in a state of emergency...and it helps me stay connected with all of them. We get immediate responses!"