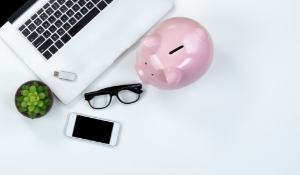 Early education is critical for setting children up for future success. As the importance of early education gains more attention, the demand for qualified daycare teachers and childcare workers also increases.
If you're preparing to join this growing industry, you may have already asked yourself: how much do daycare teachers make?
In this guide, you'll learn about the average childcare worker's salary, including how annual wages differ based on location and experience. We'll also share tips on advancing your career and increasing your salary as an early childhood educator.
How much do daycare workers and teachers make?
Daycare worker salary ranges between $21,000 - $39,000, with the average total compensation falling around $28,520 per year as of May 2022 data. The Bureau of Labor Statistics cited the median daycare teacher salary in 2022 to be $35,330/year. The 2022 median pay for teacher assistants in the childcare industry was $29,290/year.
The Bureau of Labor Statistics also projects that the employment of daycare workers will experience a six percent growth from 2021 to 2031, which is about the same amount of growth for all occupations. About 170,100 job openings for daycare workers are projected each year, on average, over the decade.
In several online databases, the average salary reported for "daycare teacher" job titles was higher than the average salary reported for "daycare worker" job titles, with discrepancies ranging between $1,000 - $5,000 per year.
While these roles are virtually identical in function, the data shows that centers regarding their employees as "teachers" rather than "workers" offer greater compensation. If you're an aspiring early childhood educator, you may want to consider this when evaluating jobs.
How can daycare workers supplement their wages?
Several state governments are stepping up to improve childcare worker compensation by introducing new programs that supplement their wages.
Alabama
The Alabama Department of Human Resources has doubled the amount in quarterly bonuses for early childcare workers. Full-time workers will receive $3,000 bonuses and part-time workers will receive $1,500 bonuses. Eligible employees can receive up to eight quarterly bonuses before September 2023 when the program ends.
Connecticut
The administration of Connecticut created an initiative called Wage Supports for Early Childhood Educators to show gratitude to childcare workers for their services particularly during the COVID-19 pandemic. The Governor announced the release of $70 million in state funding to this initiative for one-time bonus payments to childcare workers caring for infants, toddlers, and preschoolers ($1,000 for full-time workers and $400 for part-time workers). The administration also promised childcare program operators funding of 10% on top of their staff payments to supplement staff benefits.
Illinois
The Governor's office announced a Child Care Workforce Bonus program to recognize the efforts of childcare staff by issuing $1,000 bonuses to eligible childcare providers.
Iowa
The Governor announced $1,000 premium pay lump-sum payments to educators who stayed on the job and who continue to teach during the pandemic.
Louisiana
Louisiana childcare teachers, some of whom are paid less than the federal poverty level, have received two rounds of one-time stipends from the Louisiana Department of Education's Teacher Support Grant for their service during the coronavirus pandemic. The initial round of the grant distributed $10,681,600 in 2021 to over 600 open childcare providers and the second round distributed an additional $17,492,800 to over 700 open childcare providers in 2022.
Maine
The Governor of Maine proposed funding of $12 million for a supplemental budget aimed at increasing pay for early childhood educators and childcare workers.
Michigan
The Governor's office announced the Child Care Stabilization Grant will distribute $350 million in grants that will give every full-time childcare worker a $1,000 bonus and will keep childcare programs open and serving children.
New Hampshire
The Senate Bill 446, proposed in the New Hampshire Senate, seeks to establish a childcare workforce fund to provide grants to childcare centers for childcare worker recruitment and financial incentives like bonuses and benefits to encourage worker retention.
North Carolina
The Child Care WAGE$ Program provides salary supplements to low-paid teachers, directors, and childcare providers working with children from birth to five years old. Any childcare teacher earning $23 and below per hour qualifies for the WAGE$ program. Participants receive two six-month installments, each after completing a six-month commitment period in the same childcare program. The supplement amounts vary based on the tier selected by the funding partnership. Local Smart Start partnerships choose one of three supplement tiers and issue awards accordingly. In 2022, participants received an average six-month supplement of $1,203. Funding partnerships may increase awards if funding is available.
Rhode Island
Senators in Rhode Island unveiled legislation asking the Children's Cabinet to develop a wage increment plan for early childhood educators. The legislation also creates a registry for these workers and sets aside $5 million for better wages.
Washington D.C.
In Washington, D.C., the City Council recently approved one-time payments between $10,000 and $14,000 to childcare workers, one step in a larger plan aiming to lift the wages in the industry.
What is the average daycare worker's salary based on geographic location?
The average salary of a childcare worker differs based on geographic location, ranging from $20,520 in low-cost living regions to $40,370 in high-cost living regions in the United States.
| | | |
| --- | --- | --- |
| Top paying states | Annual mean wage for daycare workers | Hourly mean wage for daycare workers |
| District of Columbia | $40,370 | $19.41 |
| Massachusetts | $38,840 | $18.67 |
| California | $37,430 | $18.00 |
| Washington | $36,920 | $17.75 |
| New York | $35,190 | $16.92 |
Source: U.S. Bureau of Labor Statistics, May 2022
The average salaries in the top paying metropolitan areas all top the national average.
| | | |
| --- | --- | --- |
| Metropolitan area | Average yearly pay for daycare workers | Average pay per hour for daycare workers |
| San Jose-Sunnyvale-Santa Clara, CA | $41,700 | $20.05 |
| San Francisco-Oakland-Hayward, CA | $40,210 | $19.33 |
| Riverside-San Bernardino-Ontario, CA | $39,840 | $19.16 |
| Napa, CA | $39,410 | $18.95 |
| Seattle-Tacoma-Bellevue, WA | $39,390 | $18.94 |
How much is daycare salary per hour?
Most childcare workers work 40 hours a week, although working part-time is also common. Early childhood educators employed at larger centers typically work normal business hours. In contrast, those working at in-home daycares tend to work longer to accommodate the schedules of working families.
Some childcare workers may also work during evenings and weekends, depending on the service hours of their program. Although some childcare teacher jobs are salaried, most early educators earn an hourly wage. The average hourly wage for a childcare worker is around $13.00-$14.00 per hour.
What are the most common benefits for daycare workers?
Depending on their employer, childcare teachers and workers may be eligible for benefits packages. The most common benefits for daycare workers include:
Medical insurance

Dental insurance

Paid time off

Retirement benefits
Other common benefits include free childcare or tuition assistance, flexible scheduling, and professional development assistance.
What do daycare workers do?
Typically, daycare workers are responsible for teaching and maintaining a safe learning environment for young children. They mostly work for childcare agencies, centers, and individual home childcare programs to provide early childhood education.
Below we cover more details on the different roles for daycare workers:
Childcare center administrators
Childcare center administrators or directors typically manage the daily operations of a daycare center, including setting curriculum, managing budgets, and supervising teachers. They develop and implement policies and procedures, and also communicate with families.
Administrators also establish the fee for services rendered and ensure the center is properly maintained. If there are additional employees to hire and train, directors usually oversee that process and create a smooth onboarding plan. Childcare center administrators also make sure their learning programs and curriculum comply with the educational standards set by the state.
The qualifications for this role include a bachelor's degree in early childhood education and experience working in a preschool or childcare setting. However, specific requirements vary by state. For example, some states may require a nationally accredited certification in addition to or instead of a degree.
Preschool teachers
Preschool teachers work with children around ages 3 to 5 years old and teach the foundational skills that contribute to their learning and growth. They develop lesson plans, manage the classroom, and assess each child's progress in key developmental areas throughout the year.
The state requirements for a preschool teacher vary. Some states require a high school diploma, while others will ask for a college degree and a certification from the National Child Care Association or the Council for Professional Recognition.
Teacher assistants
Teacher assistants work under the supervision of teachers to provide additional educational support to children. For instance, they assist with record keeping, planning activities, and assessing children's progress.
Most teacher assistants work part-time. Their requirements are often an associate's degree or high school diploma, depending on the state. Most childcare centers also provide on-the-job training to teacher assistants to support their professional growth.
Childcare workers
Childcare workers support the professional staff by organizing learning activities, tending to children's basic needs like preparing meals, and monitoring children's behavior in the classroom. They also help to create a fun and safe learning environment for children and monitor their progress.
Requirements and qualifications for daycare workers vary by state and the size and location of the childcare center. Some centers may require educational certifications or relevant professional experience.
What are the typical responsibilities of a daycare worker?
A daycare or childcare worker is responsible for providing a safe, nurturing, and educational environment for the children in their program. Their responsibilities include everything from helping children learn life skills to teaching developmentally appropriate lesson plans. More specifically, daycare workers:
Lead children in activities that teach new skills and follow state developmental guidelines
Keep a record of each child's daily activities
Communicate proactively with parents and families
Maintain clean, safe, and orderly childcare facilities
Provide snacks and meals to children
Help children with hygiene, such as changing diapers and washing their hands
Address behavioral issues
How do I increase my salary as a daycare worker?
The various job functions for daycare workers mean there's room for advancing within the industry. Typically, more experience and education equals a higher salary or position.
Here are a few ways you can invest in your professional development, advance your career, and potentially earn a higher average salary as a childcare teacher:
Advance your education

Get a Child Development Associate (CDA) credential

Pursue related career opportunities
Advance your education
Educational requirements for daycare workers vary by state and childcare program, but most entry-level positions require a high school diploma. A study by Zippia found that 41% of childcare workers have a high school diploma, 27% hold a bachelor's degree, and 17% have an associate's degree. Of the daycare workers who pursued higher education, 11% majored in psychology, 10% majored in general studies, and 9% majored in business.
Typically, the more education you have as a childcare teacher, the more opportunities you'll have for increased pay. The Bureau of Labor Statistics estimates that childcare workers with postsecondary education or an early childhood education credential may qualify for higher level positions. To learn more about degree programs that could be a great fit for you, check out NAEYC's Early Childhood Higher Education Directory.
Many schools and training programs also offer continuing education courses that could benefit new and experienced childcare professionals. These courses cover a breadth of early childhood education subjects, from child development to health and safety. One popular online program that many childcare providers use is the Child Care Education Institute (CCEI), which offers training for directors and daycare staff.
Get a Child Development Associate (CDA) credential
Another great way to advance your career in early childhood education is to obtain a Child Development Associate (CDA) credential.
Getting a credential requires a fair amount of work and time, including passing the CDA exam, undergoing an observation period, and submitting a professional portfolio. However, having a CDA credential can give you a competitive edge and help you negotiate for higher pay.
A CDA credential can also be a stepping stone for higher degrees in early childhood education. Many degree programs will offer credits to students with CDA credentials, so putting the time and effort into acquiring the credential can certainly pay off in the long run. You can learn more about how to apply for a CDA credential on the CDA website.
Pursue related career opportunities
If you're an experienced childcare worker, you can explore other career paths that offer more leadership opportunities and higher salaries. For example, some daycare staff advance to higher positions in their field, such as supervising or administrative roles within their programs.
Other childcare workers transition to different but related roles, such as curriculum designers, licensing specialists, and early childhood education consultants. There are many ways to make a difference in early education, and being a childcare worker lays an excellent foundation for exploring other roles in the early childhood education field.
If you're looking to build your resume or advance your career in the early education industry, NAEYC offers some great professional development tips that any early childhood educator can benefit from.
Bottom line
Working at a childcare center can be a rewarding career path and provide plenty of opportunities for growth as an educator. With more skills and experience, you can advance in your responsibilities and attract a higher salary.