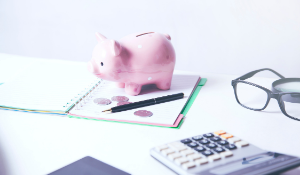 As early education leaders, daycare owners and directors help to shape the youngest members of our society. They also play a critical role in forming healthy, thriving communities. On top of that, reliable childcare is a necessity for working families and directly influences employment, equality, and women's participation in the workplace.
If you're considering pursuing a career in childcare, running a daycare center may be the right business for you. In this article, we'll discuss the average salary range for daycare directors based on location and experience level, as well as tips on advancing your career and increasing your salary.
What are the responsibilities of a daycare director?
A daycare or childcare director is responsible for running the day-to-day operations of a childcare center. Their responsibilities include everything from managing the program's budget to hiring and overseeing a team of teachers.
More specifically, daycare directors:
Hire, train, and develop teaching staff
Establish an educational program that prepares children for preschool and beyond
Manage communication with families
Oversee the program's finances, including tracking tuition and allocating program funds
Ensure the center operates in compliance with local, state and federal requirements
Maintain a safe and caring learning environment for all children and staff
What is the average daycare director salary?
Daycare director salaries can range from $35,000-$85,000 per year, with a median pay of around $49,690 per year as of May 2022 data. According to the Bureau of Labor Statistics, the employment of daycare directors is projected to grow 8 percent from 2021 to 2031, faster than the average for all jobs. Over the next decade, an average of 6,400 childcare director openings are projected each year.
Most daycare directors work full time, clocking in 40 hours or more a week. Typically, childcare directors will work during their center's open hours, which may include early mornings and late evenings if their centers offer before- and after-school care. Based on the median pay in 2022 of $49,690 per year, the average hourly pay for daycare directors is $23.89 per hour.
What is the average daycare director's salary based on geographic location?
The average salary of a childcare center director differs based on geographic location, ranging from $34,900 in low-cost living regions to $91,130 in high-cost living regions in the United States.
| | |
| --- | --- |
| Top paying states | Annual mean wage for daycare directors |
| District of Columbia | $91,130 |
| New Jersey | $89,350 |
| New York | $71,340 |
| Massachusetts | $67,980 |
| California | $67,190 |
Source: U.S. Bureau of Labor Statistics, May 2022
The average salaries in the top paying metropolitan areas all top the national average.
| | |
| --- | --- |
| Metropolitan area | Annual mean wage for daycare directors |
| Atlantic City-Hammonton, NJ | $84,110 |
| New York-Newark-Jersey City, NY-NJ-PA | $80,920 |
| Trenton, NJ | $77,970 |
| San Jose-Sunnyvale-Santa Clara, CA | $77,090 |
| San Francisco-Oakland-Hayward, CA | $71,590 |
Source: U.S. Bureau of Labor Statistics, May 2022
What is the average daycare director salary based on experience level?
An entry-level daycare director can expect to make an average annual salary of around $50,000 per year while an experienced daycare director with 7-9 years of experience can expect to make closer to $62,000 per year. Data also shows that the average compensation for daycare directors typically increases with years of experience.
| | |
| --- | --- |
| Years of experience | Average daycare director salary |
| 0-1 years | $50,362 |
| 1-3 years | $53,485 |
| 4-6 years | $57,924 |
| 7-9 years | $62,896 |
What are some common benefits that daycare directors receive?
Depending on the employer, daycare and childcare directors may be eligible for benefits packages. The most common types of benefits include medical and dental insurance, retirement benefits such as a 401(k), and paid time off. They may also have access to free childcare or tuition assistance, flexible scheduling, and professional development assistance to help them grow their skills and further their career.
How can I increase my salary as a daycare director?
The wide range of daycare director salaries indicates that there's room for increased pay based on years of experience, location, qualifications, and other factors.
Here are a few ways you can invest in your own professional development, advance your career, and potentially make a higher salary as a daycare director.
1. Advance your education
The typical level of education that childcare directors need will vary from state to state, and also depend on whether a childcare center is privately or publicly funded. While some programs may require their directors to hold a bachelor's degree, others may only require a high school diploma.
A study by Zippia found that 56% of childcare directors hold a bachelor's degree, 14% hold a master's degree, and 19% hold an associate's degree. Of the daycare directors who pursued higher education, 14% majored in early childhood education, 11% in business, and 13% in nursing.
If you're just starting in your career or want to make a bigger investment in your education, consider pursuing a bachelor's degree or higher and majoring in early childhood education, business, or other related fields. Having a degree will give you a competitive edge and allow you to negotiate for a higher base salary. To learn more about degree programs that could be a great fit for you, check out NAEYC's Early Childhood Higher Education Directory.
Many schools and training programs also offer continuing education courses that could benefit both new and experienced directors. These courses cover a breadth of early childhood education subjects, from operations and financial management to following licensing regulations and staffing. One popular program is the Child Care Education Institute (CCEI), which offers trainings for both teachers and directors.
2. Attain NAEYC accreditation at your center
The National Association for the Education of Young Children (NAEYC) offers a widely recognized accreditation program that ensures childcare centers adhere to the highest national standards of care and education. The process for attaining NAEYC accreditation is rigorous, and less than 10% of childcare and preschool providers in the U.S. have achieved this recognition.
Many parents and families choose NAEYC accredited daycare providers because they know those centers will provide high-quality, research-based education for their children. For this reason, NAEYC accreditation can increase your childcare center's brand recognition and visibility, which can in turn help to boost enrollment and provide a basis for charging higher tuition fees.
Both of these factors can improve your daycare business's profitability, helping you make more as a director (and increase the wages of your teaching staff, too). To learn more about how to get your program accredited, check out NAEYC's Early Learning Program Accreditation resource page.
3. Pursue bigger career opportunities
If you're a more experienced daycare director, there are a few ways you can advance your career and potentially make more money. For example, suppose you started as a daycare director at a public daycare center or a larger franchise. In that case, you could explore starting your own daycare center, so you have greater ownership over the business's operations, vision, and scope.
Suppose you've been with the same type of program for many years. In that case, you could also move to other leadership roles with greater administrative responsibilities, such as directing a program with a larger student headcount or multiple locations.
How can I prepare for daycare director interviews?
During the daycare director interview process, you can expect to answer general and in-depth questions such as:
Why are you leaving your current job?
Why do you want to work for our daycare center?
What are the most difficult aspects of working with children?
What are your goals for the center should you become the director?
What's the best way to create an engaging and stimulating environment for children?
What are some differences between caring for infants, toddlers, and preschoolers?
When's a time that you dealt with a difficult parent, and how did you handle the situation?


Expect to also answer questions regarding your certifications, licensing procedures, and previous experiences working with children and interacting with families. Remember that an interview is also an opportunity for you to evaluate if their program is the right fit for you. Be prepared to answer their questions openly and honestly, but also come up with your own questions about the daycare center, job expectations, benefits, salary, and growth opportunities.
Pursuing a career as a daycare director
Understanding daycare director salaries is crucial as it not only helps you evaluate your worth but also enables you to negotiate for competitive compensation. If you dream of owning a daycare or furthering your career in childcare, be sure to understand what responsibilities are required and how your experience and education will impact your salary. This career path can be incredibly rewarding as your daily work has a profound impact on the lives of children and families in your community.