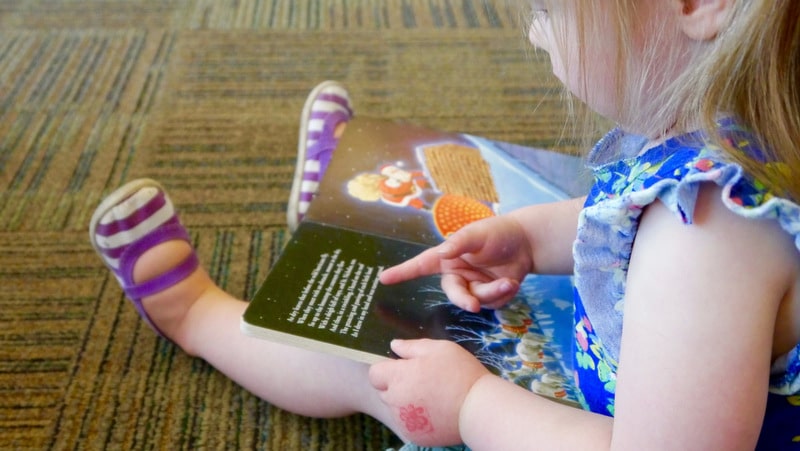 For children, daycare centers are a jumpstart to healthy growth and development. For you, they could be the key to financial freedom and a rewarding career.
Opening a daycare center is not as easy as ABC, 1-2-3. There are several components to consider like your location, the overall economy, operating costs, licensing, insurance coverage, and more.
This ultimate guide has everything you need to know about opening a daycare center and the nine steps you can take to start your business.
Daycare centers in the current economy
The daycare industry has always been essential. However, the COVID-19 pandemic did have a negative impact on many childcare programs.
To cooperate with social distancing regulations, USA Today reported that more than 2 in 3 of the United States' formal childcare centers were closed or operating at reduced capacity. In addition, many families lost the need for childcare when many corporate jobs shifted to remote work.
Additionally, daycare centers continue to battle against inflation affecting the costs of rent, utilities, food, supplies, staff salaries, and tuition. And while this might all seem daunting, the childcare industry is on the rise again.
With the reduction of COVID-19 regulations, parents have returned to their offices, and the need for childcare has returned. The U.S. Bureau of Labor Statistics reports that the job growth outlook for childcare workers between 2021-2031 is 6%—on par with the national average across all industries. And while the economy can quickly bring about the downside of any industry, there are many benefits associated with opening a daycare center to consider.
The benefits of opening a daycare center
The significant benefits of opening a daycare center include personal childcare, financial freedom, tax benefits, and a rewarding career.
Personal childcare
When parents of young children go to work, they have to consider child care. Who will watch their child(ren)? How much will it cost? Will they be available to drop them off and pick them up? Opening a daycare center eliminates these questions for you. Starting a daycare business could lead to increased financial freedom if you already provide at-home care for your own children.
Financial freedom
Most workers in the corporate world rely on their supervisors and managers for a paycheck. Opening a daycare center gives you financial freedom and autonomy over your income. Owning your own business also allows you to make decisions to propel the business and ensure your financial security.
Tax benefits
Opening a daycare provides tax benefits that save you money. For example, as a business owner, you can write off certain daycare expenses, including your utility bills, vehicle, and childcare supplies.
Opening an in-home daycare may also allow you to write off a portion of your housing payment as a business expense when you file taxes.
Rewarding career
There is no doubt that many daycare owners and workers find their job of teaching, helping, and encouraging children rewarding. Daycare is essential to young children's cognitive, physical, and social-emotional development. Teachers have a direct hand in shaping their minds and behavior.
Before opening a daycare, ask yourself why you want to start a daycare. For example, are you passionate about fostering young children's development? Do you want to help families in your community? Reflecting on the reasons why you want to start a daycare will motivate you through the process and help your business succeed.
How much does it cost to start a daycare?
Before we outline the steps to starting your daycare center, you might find it beneficial to understand the financial obligation you'll be making. The average cost to start and run a daycare business is about $50,000. The typical range is between $10,000 and $100,000, depending on various factors like location, size of daycare, number of children, and staff.
Overall, home-based daycares usually has less start-up costs since you don't need to find a facility. On the other hand, medium to large-sized daycares can cost upward of $50,000, and the largest daycare centers can cost upward of $100,000, depending on your location. The typical operating costs of running a daycare center include:
Rent and utilities
You may opt to operate a home-based daycare center, which may cost less to operate than renting a commercial space. Most commercial spaces charge between $0.60 and $2.50 per square foot. Utilities may include electricity, water, heating, TV, phone, and internet.
Employee compensation
Hiring teaching and non-teaching staff is crucial if you plan to run a daycare. According to data from Salary.com as of February, 2023, childcare workers in the U.S. earn an average salary range of $33,000 to $42,000 per year. However, this range may differ based on your location as well as the employee's education, certifications, and years of experience.
Licensing fees
Daycare business licensing requirements and fees vary from one state to another. You should inquire with your state's early childhood education department to determine what licenses will be required for your business.
Insurance
Insurance costs can range between $3,000 and $5,000 a year, depending on your specific policy and location. You may have to buy the following insurance policies: liability policy, property policy, workers' compensation insurance and errors and omissions insurance.
Supplies and equipment
You will need plenty of educational supplies and various furniture and equipment at your daycare center. Typical costs range from $30,000 to $40,000. Indoor furniture and equipment such as cribs, tables, changing stations, mats, chairs, computers, and outdoor furniture like playground equipment is essential for your center. Educational supplies like age-appropriate toys, books, and craft supplies, and housekeeping supplies such as cleaning supplies, diapers, and wipes should also be included in your budget.
Food
If your center provides meals, you will also need to budget for the cost of food and other kitchen equipment and supplies like plates, cups, and napkins. The USDA website provides information on Child and Adult Care Food Program nutrition standards that most centers must abide by.
Advertising and marketing
Advertising and marketing are crucial for new and established daycare businesses. The total advertising and marketing costs can range between $1,000 and $1,500. These expenses typically include things like printed flyers or other marketing materials, website costs, or ads on social media.
When opening a daycare, use this information to estimate your daycare's monthly budget and expenses.
Source
How to start a daycare in 9 steps
Opening a daycare requires careful preparation. To open a daycare in your community, follow these steps:
1. Learn about daycare licensing requirements
2. Write a daycare business plan
3. Find a location for your daycare
4. Get insurance for your daycare business
5. Prepare your daycare facility
6. Develop policies and procedures
7. Hire staff to help you run your daycare
8. Invest in childcare software
9. Finally, market your daycare business and seek applicants
Follow these steps carefully in accordance with your local and state guidelines to keep your business compliant and help your daycare run smoothly.
1. Learn about daycare licensing requirements
Daycare businesses often start small. You might transition from babysitting and nannying to owning your own childcare business. Making that transition requires you to be compliant with local and state regulations.
To comply with your state's specific rules and regulations, check out Child Care Aware of America's licensing guidelines for childcare and daycare providers. This resource allows you to research the requirements in your specific state and city.
If the information for your state is unavailable, contact your state's Department of Children and Family Services (DCFS) or equivalent agency. While the requirements will vary across the country, you typically need to meet specific education and training requirements to obtain a childcare license.
For example, some states require that a childcare center director has a degree in child development or a related field, while others might require a Child Development Associate (CDA) credential or years of experience working with children.
Your local Child Care Resource & Referral Agency (CCR&R) will play a significant role in the information you need. Use them as a resource to understand and remain compliant with all childcare regulations.
2. Write a daycare business plan
Writing a daycare business plan will provide a great advantage and guide you through the rest of the startup process.
To start, decide on a name for your daycare as well as a mission statement. You'll also need to determine your marketing plan, organizational plan, staffing, operations, and budget.
Next, you will need to research the costs of successfully launching a profitable daycare business. Consider the financial aspect of your daycare startup: are you using your own money or seeking a small business loan? Have you looked into daycare grants?
Creating and setting financial goals is crucial to running a successful business. In business, everything costs money, so make realistic expectations and estimates.
For additional help, the U.S. Small Business Association provides detailed instructions on writing a general business plan.
3. Find a location for your daycare
Are you starting an in-home daycare? Are you looking to rent an existing daycare center? Are you planning to start a daycare business from scratch with a new facility?
You'll often hear the phrase "location, location, location" in real estate. Consider this when searching for your daycare facility location. Note that all families will likely have a preference on where to send their child. Some might choose a quiet suburb over a bustling city. A facility next to a highway might raise safety and security concerns for some families. Remember these factors when searching for a location that fits your business needs.
Additionally, check your city zoning laws and childcare licensing guidelines to ensure your daycare business location is compliant with all regulations.
4. Get insurance for your daycare business
Depending on the type and size of the daycare you're opening, you will need various insurance policies.
Most states require that daycare facilities obtain a license from their state's Department of Health and Human Services (DHHS). Part of the licensing process includes getting liability insurance. Liability insurance protects you and your business if someone gets hurt on your property. It is essential when caring for other people's children.
Other types of insurance that could be beneficial in running your business include workers' compensation—if an employee is injured on the job—and commercial property insurance—if your daycare center or assets are damaged and need to be repaired or replaced.
Insurance can get complicated. Find out what coverage is required and check your local childcare provider licensing requirements for guidance.
5. Prepare your daycare facility
What do you need to open a daycare business? You'll need furniture and supplies if you're getting ready to open a daycare center. Use this list to guide you through your preparation.
Safety supplies:
First aid kits
Smoke detectors
Carbon monoxide detectors
Fire extinguishers
Emergency preparedness kit
Emergency plan


Cleaning supplies:
Cleaning supplies (all-purpose cleaner, vacuum, rubber gloves, etc.)
Bathroom supplies (sponges, bucket, mop, etc.)
Hand sanitizer
Sanitation plan


Furniture & equipment:
Tables
Chairs
Highchairs and/or boosters
Nap mats and/or cribs
Step stools
Shelves and/or storage system


Play materials:
Ages 0-1
Crib mobiles
Rattles
Floor gyms


Ages 1-2
Stacking rings
Nesting cups or boxes
Large play vehicles


Ages 2-3
Dolls and stuffed animals
Musical instruments
Puzzles


Daycare technology:
Attendance tracking
Automated billing
Daily event tracking and recording
Digital check-in/check-out system


After getting the necessary supplies for your daycare facility, preparing the space also means ensuring it is childproofed. Having safety supplies and measures in place is an irreplaceable step, but you'll need to take it further. Secure furniture and large appliances to the wall. Install covers on electrical outlets. Avoid keeping small items and toys around the facility to prevent choking.
When opening a daycare, the safety of the children comes first. So spend the time and use the proper resources to set up a safe, compliant daycare center.
6. Develop policies and procedures
Use childcare forms and templates to kick-start developing policies, procedures, and handbooks for your staff and families.
Three important forms are daily report, staff evaluation, and enrollment forms.
Daily report forms allow the staff to communicate with the parents on their child's progress.
Staff evaluation forms help you monitor your employees' performance at your center and also provide an opportunity for you to support their professional development.
Lastly, enrollment forms will typically be one of a parent's first interactions with your business. Carefully craft the messaging to demonstrate a welcoming, inclusive environment for families and their children.


As mentioned in the previous section, preparing your daycare facility also includes needing emergency and sanitation plans. You'll want to develop a disaster or crisis management plan under the guidance of your local childcare licensing requirements. Your crisis management plan should include health, safety, privacy, and nutrition protocols.
7. Hire staff to help you run your daycare
A daycare center is only as good as its staff, so carefully consider your childcare hiring decisions.
Verify the daycare licensing requirements for staff ratios. The child-to-staff ratio ensures that all children receive adequate care, but depends on factors like the children's age and the daycare center's size. If you plan on running the daycare facility on your own, this will limit the number of children you can have in your facility.
Additionally, you will need information on the licensing requirements for teachers' educational backgrounds and other qualifications. Childcare staff may also be subject to criminal background checks and fingerprinting for further investigation. Therefore, verify references and education levels rigorously to avoid faux credentials.
8. Invest in childcare software
One of the best ways to start a successful daycare is to take advantage of the fantastic daycare technologies at your disposal. Streamlining your administrative tasks gives you more time to focus on providing families with a quality childcare experience.
Brightwheel makes easy-to-use childcare software to help you manage your daycare and stay in touch with families. Your staff can use brightwheel to record and track daily events and activities, and parents can get real-time updates delivered to their mobile devices throughout the day.
Our powerful daycare app also offers secure, digital check-in/check-out and an automated paperless daycare billing system.
9. Market your daycare business and seek applicants
You'll need a marketing strategy for your childcare center that includes marketing collateral and an online presence.
Here are some ideas to get the word out about your daycare:
List your business in local childcare directories and participate in your community's daycare or preschool enrollment fairs.
Advertise through local businesses, parent groups, local events, and popular childcare blogs.
Run a social media campaign focusing on your target population.
Host a grand opening event to attract families.


Once you've managed to fill your inaugural child roster, continue with ongoing marketing efforts so that you'll always be building a customer base.
FAQs about starting a daycare center
Can you open a daycare center from home?
Most states allow you to operate a daycare center from your home or private residence. Like commercial daycare centers, in-home daycare centers require a license from your state. The National Database of Child Care Licensing Regulations outlines each state's licensing policies and regulations.
How much does it cost to get daycare licensing?
Daycare licensing fees vary from state to state, but they typically cost between $100 and $200. This cost does not include the expenses associated with any additional requirements like obtaining specific education, certification, or training requirements or making sure your facility or home is up to your state's standards.
How long does it take to get licensed?
The average time it takes to receive a daycare license varies by location but can take several months. However, this process can take longer if you lack the proper experience or documentation to fulfill your state's requirements.
Are daycare centers profitable?
Your daycare center's profitability depends on many aspects of your business including your location, operating costs, tuition rates, and employee compensation. Generally, daycare centers in areas with higher costs of living can typically charge more for tuition.
How much can you charge?
The average cost of center-based daycare in the United States is $10,000 - $12,000 per year. However, the price you charge for childcare will depend on numerous factors, including business location, local rates, average state tuition, and the child's age.
Your rates can also fluctuate based on what kind of child care you provide and whether you offer part-time, full-time, or after school care.
How much does it cost to get insured?
The cost of business insurance varies based on the type of coverage policy. On average, you'll pay the following premiums for business insurance:
Business owner's policy (BOP) = $84/month
General liability insurance = $53/month
Business property insurance = $63/month
Professional liability insurance = $46/month
Workers' compensation = $86/month
Small business health insurance = $623/month, single coverage


What makes a daycare attractive to families?
When choosing a daycare center, families look for high-quality childcare programs that have the below characteristics:
Small class sizes with low child-to-teacher ratios
Qualified and well-trained childcare staff with low turnover
Highly experienced childcare director
A safe and hygienic learning environment with age-appropriate curriculum
Adequate learning materials and resources and nutritious foods
Active family engagement
Accreditation by relevant education associations
Learn more about daycare licensing regulations in your state
Daycare licensing requirements vary by state. Consult with your state's childcare licensing department or check out our guides below for more information:
Take the first step to opening a daycare center today
Now that you know the general process of opening a daycare center, research the specific requirements for your state. A lot of work goes into opening a daycare business, but the time, money, and effort you invest will be returned to you through the change you bring to the families and children in your community.
---
Brightwheel is the complete solution for early education providers, enabling you to streamline your center's operations and build a stand-out reputation. Brightwheel connects the most critical aspects of running your center—including sign in and out, parent communications, tuition billing, and licensing and compliance—in one easy-to-use tool, along with providing best-in-class customer support and coaching. Brightwheel is trusted by thousands of early education centers and millions of parents. Learn more at mybrightwheel.com.