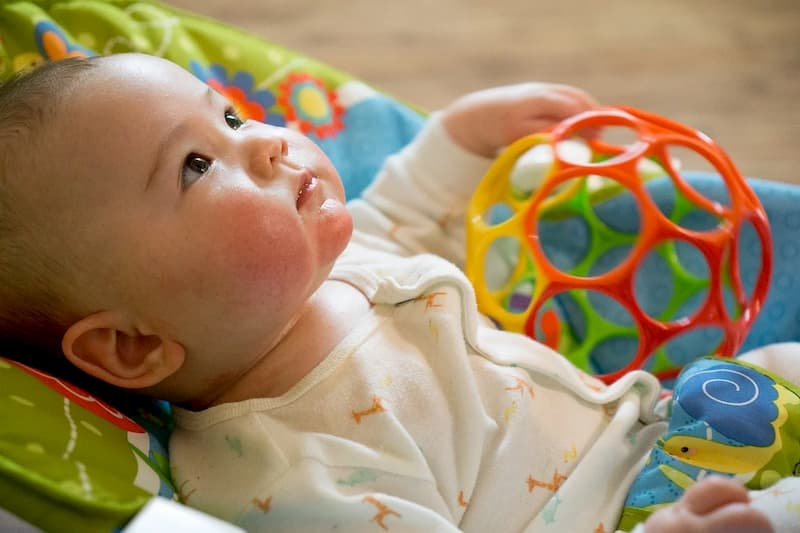 Understanding the difference between childcare workers and preschool teachers is key to making informed childcare hiring decisions. A preschool teacher's primary job is to educate children and prepare them for kindergarten, while a childcare worker has a more general scope, responsible for attending to children's needs like preparing meals and changing diapers, while also helping to foster early development.
Finding and attracting quality childcare staff
Finding great teachers for your childcare center is the first step in hiring great teachers. Obviously, you'll have to advertise for your open positions. Try local teaching programs, childcare and daycare job fairs, social media, and online forums related to early childhood education. Ask for personal referrals from teachers, employees, parents—even friends and neighbors. Always be on the lookout and recruit staff for your childcare center, even if you don't have any current job openings. It's always a good idea to have a running file of talented childcare professionals to draw from.
Attract quality childcare candidates by having solid policies and a welcoming environment. Suppose your childcare or daycare center has a great reputation. In that case, this is the first step in recruiting top talent. If you're new, start by offering fair pay/benefits, flexibility with scheduling, and professional development opportunities—all things necessary to childcare workers seeking employment.
Offer leadership or growth opportunities so staff at your daycare or childcare center can continually improve their skills, building on their strengths and developing professionally. A high-quality candidate will more likely be attracted to a childcare business where they will constantly be learning and growing instead of punching the clock.
Interviewing the best childcare applicants
Once you've narrowed down your applicants and decided on a group of possible candidates, put together a team to assist in the childcare interview process. Take the time to approach this important hiring decision through a 3-step interview process.
First, vet your candidates on the phone or in a one-on-one interview. This step can be a fairly short screening, followed by a more comprehensive interview as a next step.
After you've narrowed down your candidate list by screening, invite your favorites back for a more formal group interview involving other childcare staff. In this interview, split up your interview questions between all members of your interview panel, giving each a chance to ask a question or two.
Also, ask the candidate to do some role-playing: Have them answer an angry phone call from a parent or talk to a family about a child's challenging behavior. This might give you a glimpse into how they'll handle parent communication, or at least how they handle being put on the spot, which happens a lot at preschool!
The third and final stage is to invite candidates back to conduct a short sample lesson with children, if possible. Seeing a childcare worker in action tells you a lot more about their skills than simply sitting across a table from them and asking interview questions.
Choosing the right staff for your childcare center
Besides considering candidate evaluation metrics like certifications and education level, you'll also want to evaluate their actual childcare experience. Interviewing is a crucial step in the childcare worker hiring process. When done right, you should be able to determine if the candidates' skills, experience, and interests match your job opening.
This is where writing solid interview questions comes in handy. Below is a quick rundown of what to consider when writing childcare worker interview questions:
Childcare center's values, culture, and vision
New hire's qualifications and unique skills
Assessment of departments that need extra support
Position's job description
The above guidelines are all you need to write effective interview questions for a childcare worker job. Use these guidelines to structure your interview questions to mirror what you're looking for in this job.
Check out our toolkit for our free interview questions template, job posting template, tip sheets, and checklists to hire qualified staff with confidence and ease.
How to write a childcare worker job description
A childcare worker job description outlines the necessary skills, training, and education requirements that potential childcare workers should meet. It also spells out the job's duties and responsibilities.
You can prepare a childcare worker job description and use it during the interview, orientation, and job performance evaluation. Below is the step-by-step guide on how to write a childcare worker job description.
Step 1: Determine the job title
This is the formal title of the open position. Include any special requirements and level of experience in parentheses.
Step 2: Include a summary statement
The summary describes the position and the main responsibilities in two to three sentences. It also mentions who the childcare worker will report to.
Step 3: List job functions and responsibilities
This is often the most lengthy section of the job description, where you detail what the job entails and the duties the role will perform daily. List these in bullet point form in order of importance.
Step 4: Define the requirements
Outline the required skills and qualifications for the job. These can include education levels, years of experience, and specific certifications and licenses.
Step 5: Describe your mission, values, and benefits
This section is where you persuade potential candidates to apply to your vacant job position. You should clearly describe your childcare center's mission, values, and other benefits you offer your staff.
Source
90-day onboarding checklist for childcare workers
A staff onboarding checklist for childcare centers is a helpful resource to have during the hiring process. An onboarding checklist saves you time and ensures you don't leave out critical considerations during the onboarding process. Below we elaborate on why childcare staff onboarding is critical for your childcare business within the first 90 days:
It helps managers organize important onboarding documents. Examples include fingerprint and background check forms, employee benefits application documents, policy and procedures files, child safety measures, and disaster management protocols.
It prevents the early resignation of childcare workers. The onboarding process aligns expectations, preventing unnecessary misunderstandings between you and your employees.
It helps childcare workers determine how their purpose aligns with the company. Childcare workers perform optimally when they understand how their skills, interests, and job responsibilities align with the company's vision and contribute to the overall success of the business.
The childcare workers' 90-day onboarding process
Now that you know how the onboarding process is important for your childcare business's success, let's dive into how to conduct the process in 90 days.
1. 0-30 days (first month)
The first month is the perfect time to introduce your new childcare workers to the company, its values, mission, strategies, and vision. It's also an opportunity for your new childcare workers to establish if their values align with yours. Studies reveal that sharing company values with new employees builds camaraderie and a shared interest in success.
You should also discuss expectations from both parties besides sharing your vision, mission, values, and strategies. Ensure your new childcare workers understand their roles and your expectations. This way, you'll prevent unnecessary misunderstandings along the way.
2. 30-60 days (second month)
The second month is a milestone for your new childcare workers. They should be more comfortable with your childcare business goals, objectives, and other expectations. But you can still make them more effective by:
Recognizing and rewarding good performance and talent publicly.
Brainstorming ways to improve areas of development.
Encouraging them to be proactive and contribute ideas at staff meetings.
Continuing to discuss expectations.
3. 60-90 days (third month)
The third month is the peak of the onboarding process. Your new childcare workers should be more confident, assertive, and fully aligned with the role and expectations. The onboarding process at this time involves:
Acknowledging and rewarding their proactivity, contributions, and commitment.
Offering solutions to matters arising within the childcare facility.
Providing additional training opportunities if necessary.
Hiring childcare workers FAQs
1. How do I choose between two quality childcare worker candidates?
When deciding between two childcare worker candidates, a quality interview should move the needle. You should ask all candidates the same questions to maintain a fair and insightful interview process. Listen to each candidate and gauge their experience and approach, then settle on the candidate with the best solutions.
2. What do childcare workers wear?
Childcare workers should wear comfortable and non-restrictive clothing owing to the nature of their work. Childcare workers can wear casual wear like leggings and T-shirts or a standard uniform of pants and tops with your center's logo.
3. What are some common childcare worker methods of teaching?
Childcare workers aren't typical preschool teachers. Their primary role is to tend to children's basic needs like preparing meals and assisting with nap time and they also help organize activities that help with children's development. They teach children through play, keep detailed records, and monitor children for any developmental delays. They may also use less structured teaching methods like art, dance, and music.
4. Who does a childcare worker report to?
Childcare managers and directors oversee all operations at a childcare facility. Childcare workers should report to them for instruction and direction.
5. What qualities make a good childcare worker?
A good childcare worker loves children and is passionate about early childhood development. They should be fit for outdoor activities like games and actively engage the children. Lastly, they should be patient, kind, and creative.
Conclusion
Child care hiring is critical for a successful childcare business. You should staff your facility with quality childcare workers, which starts with hiring qualified candidates. Ask the right questions and write detailed job descriptions to ensure you hire the right person for your team.