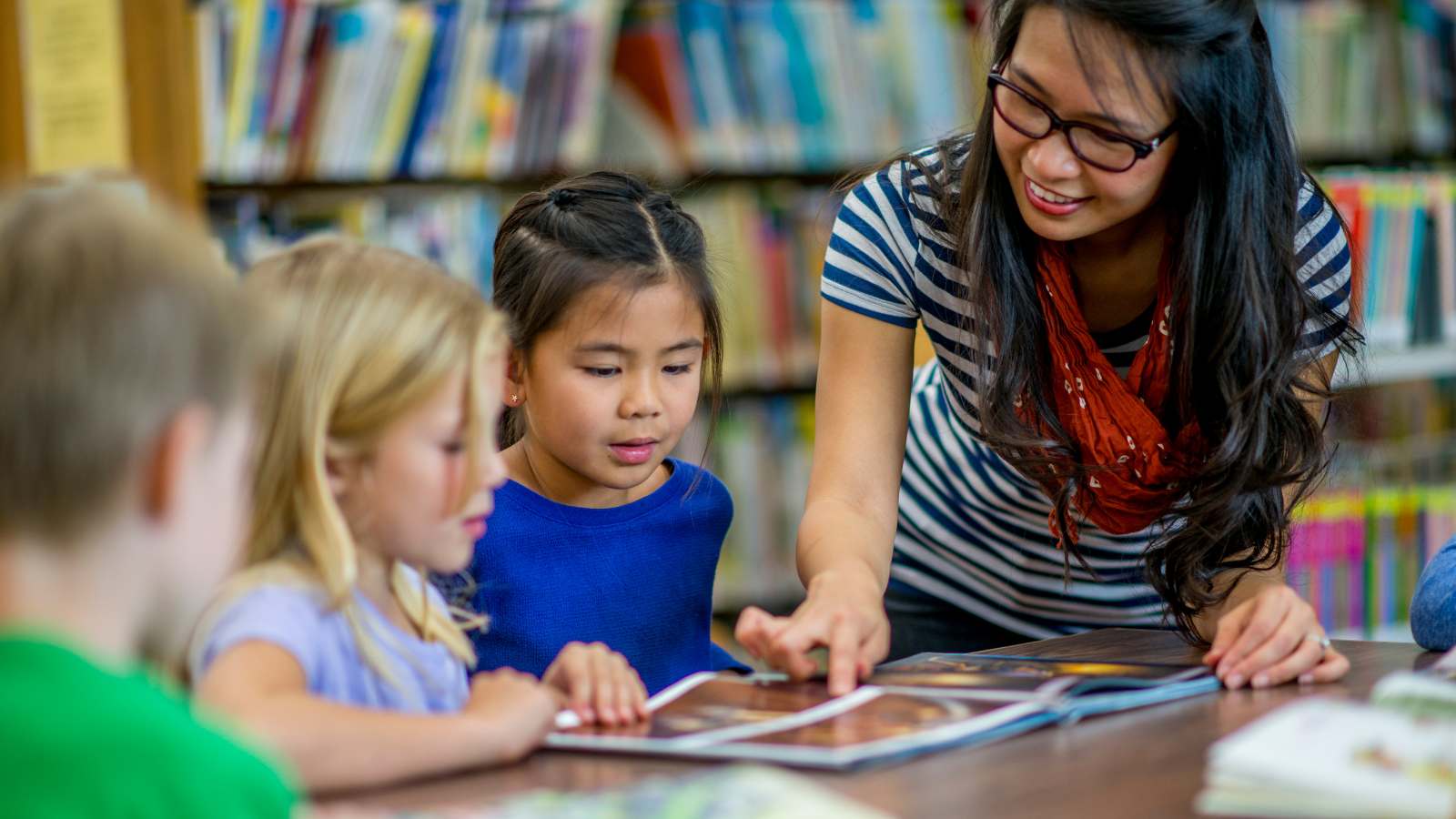 Building a healthy staff culture at your childcare center or preschool doesn't happen overnight. It's an ongoing process that starts as soon as your staff members accept their job offers! Teachers who have a great onboarding experience are likely to be happier and more motivated at work (which helps your staff retention, too!).
As a director or administrator, there are many ways you can help new teachers feel equipped, connected with other staff, and excited to work at your center. Here are 8 things you can do to set your new staff members up for success starting day one.
1. Share your employee handbook as soon as possible
Once a new staff member has accepted their job offer, it's never too early to send them your employee handbook. The sooner you share it with new teachers, the more time they'll have to absorb everything they need to know before their official start date.
Your employee handbook should include (but not be limited to):
Your center's history, mission statement, and philosophy
Organizational structure
State licensing rules and regulations
Employee benefits descriptions
General staff expectations (such as professional demeanor, dress code, and family relationships)
Attendance policies
Health and safety policies
Curriculum planning
Professional development opportunities


Because your handbook contains a lot of new information, remind staff that you're available for any questions they have about your policies and procedures, even before their first day of work. This will establish open lines of communication with your teachers from the very beginning!
2. Host an orientation day if you have multiple new hires
If you have more than a few new staff members joining your center at the same time, consider hosting an orientation day to go over your employee handbook as a group. In addition to covering key logistics, make sure to also share information that will inspire your new staff and get them excited to start working. This can be as simple as talking about your center's history, your teaching philosophies, or real-life stories about how you've made a difference for children and families.
You can also include a few team-building activities in your agenda. Simple icebreaker questions such as "What was your favorite childhood book?" can be a great way to kick off your meeting and help your staff feel more comfortable with each other.
3. Give a tour of your facilities
It can be very disorienting to start a new job in an unfamiliar space! Beyond showing your new teachers where their classrooms are, lead them on a tour of your entire facilities so they know their way around your center before their first day.
Make sure your tour covers the following information:
Main classroom responsibilities
Emergency exits and procedures
Cleaning protocols
Daily schedules and breaks
Drop-off and pick-up procedures
Parking information


If you have multiple new hires starting at the same time, you can also put on a scavenger hunt so they can get to know your center in a fun and memorable way.
4. Have new staff shadow a teacher or observe a classroom before they start working with children
Early educators know this best—sometimes the best way to learn something new is to watch someone else do it! Have your new staff shadow another teacher for a day or observe a classroom. You can also host a debriefing session afterward to discuss what your staff learned and answer any questions they have.
5. Host a welcome gathering
Making sure your new staff feel connected with your team is a key (and often overlooked) part of a great onboarding experience. Within your new teachers' first couple of weeks, plan a welcome gathering and invite your entire staff team.
Here are some ideas for fun activities that can help your staff bond:
Breakfast waffle bar or smoothie bar
Picnic or barbecue
Team outing to get coffee and pastries
Staff potluck
Team hike or park hangout
6. Assign staff mentors or buddies
While it's important to be available to your new teachers during onboarding, your staff team can also pitch in and help their new colleagues get acclimated! This will lighten your workload (especially if you have multiple new hires) and also remind your new teachers that your staff team can be a great support system for them.
Pair your new staff up with experienced teachers so they always have someone to go to if they have questions or need help. You can also consider giving each pair a small budget for coffee or treats so they can take fun breaks together to check in.
7. Set up frequent 1:1 check-ins during your staff's first month
Especially in your staff's first few months, it's important to meet regularly with them so they feel supported. You may want to set up weekly check-ins to start, and transition to meeting less frequently once they get more comfortable in their role.
Here are some topics you can cover in your check-ins:
What's going well
What's difficult or challenging
Areas of improvement you see
Their career goals and how you can support their growth
Upcoming professional development opportunities


You can also let your new teachers know that you have an open door policy and that they don't need to wait until a formal check-in if they have a pressing question for you.
8. Help new staff connect with families
Another way to help new teachers get comfortable is to provide opportunities for them to connect with the families in your program. Send a message to parents introducing them to your new staff, and encourage them to come say hello at their next drop-off or pick-up. You can also share a "new teacher spotlight" on social media or in your center's newsletter so families can get to know them better!
At brightwheel, we know it isn't easy to retain great childcare and preschool teachers. We hope that these onboarding tips will help you foster a more engaged staff culture at your center, leading to happier and more motivated teachers. Thank you for everything that you do for your children, families, and staff teams!