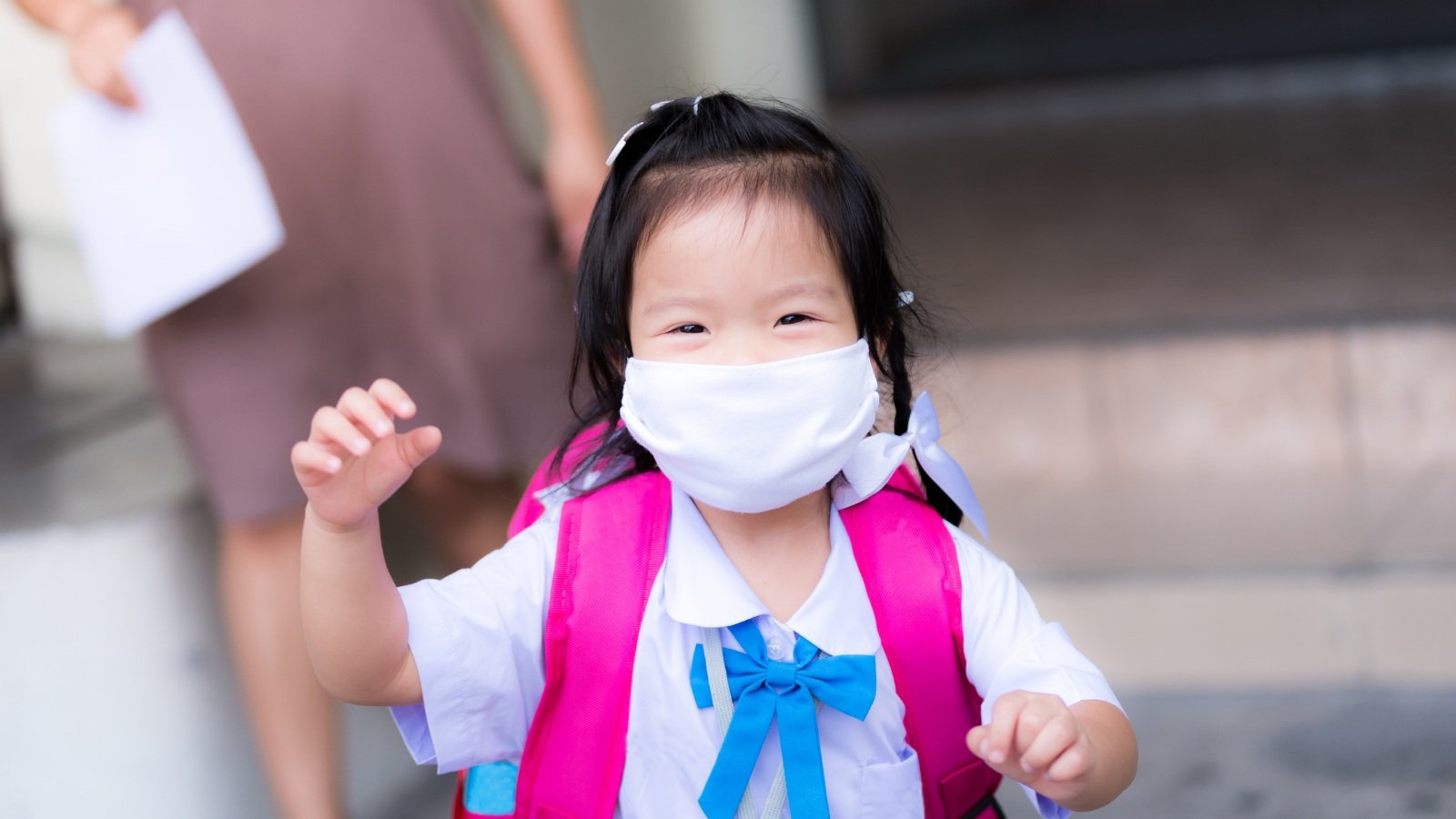 With the recent surge of COVID-19 cases, communicating with families about health protocols, billing policies, and temporary closures has become more complicated than ever. If you're wondering how to empathize with parents while sticking firmly to your policies, you're not alone!
From our work with thousands of childcare and preschool providers, we've learned many effective strategies for turning hard COVID-related conversations with families into productive ones.
Read on to learn how you can effectively update parents on constantly-changing health policies and how to continue building trust with families—especially during stressful times.
How to keep families updated on constantly-changing COVID-19 policies
Many providers we've spoken to have said that proactive communication has made the biggest difference for their families during COVID-19. You can practice proactive communication with parents by:
Actively sharing health and safety updates from the CDC, your local state or country authorities, or licensing agency as soon as you learn of them and outlining how these changes will affect your program
Anticipating parents' questions before they ask them, such as what your travel policies will be before a holiday or break at your center
Sending families a survey asking what COVID-related information is most important to them so you can prioritize what you share with them


Another way to keep families informed is to create one central information hub for all of your most recent updates. If parents know exactly where to look for the most up-to-date guidelines, you'll be able to prevent misunderstandings and confusion down the road.
Many providers have opted to use platforms that can be quickly updated to accommodate for constantly-evolving policies, such as a Health & Safety page on their website or a live Google Doc. If you use a Google Doc, remember to edit the settings so parents can view the page but can't make edits to it!
Here are some policies to include in your information hub:
Students and family members who have been exposed
Students who are showing symptoms
When exposed and sick students can return to your program
Families who travel (both domestic and international)
Daily health check requirements


Lastly, you should also establish protocols for how you'll communicate with families in the case of an emergency, such as a confirmed COVID-19 case at your center. If your parents know exactly how you'll reach out during an emergency, they'll be better equipped to respond quickly and efficiently. With a tool like brightwheel, you can easily send message alerts to parents that will also send as an SMS text alert, ensuring that everyone sees your note in a timely manner.
How to empathize with parents while sticking to your COVID-19 policies
As a director or administrator, one of your biggest responsibilities is to keep everyone at your program as safe and healthy as possible, even when parents may not agree with your policies. So what are some ways you can practice empathy for your families while sticking firmly to your health and safety guidelines?
One tip we've heard from providers is to find as much common ground as possible when engaging in hard conversations with families. For example, you can start the discussion by acknowledging how difficult it is for everyone right now, and that you understand the stress and challenges the parent is facing. Once an upset parent feels seen and heard, they're more likely to engage productively in the conversation.
It can also be helpful to reiterate that everything you're doing is for the safety and wellbeing of the students, staff, and families at your center. In fact, we know some providers who include this message in all COVID-related communications in order to remind parents that their policies serve a greater purpose (beyond being inconvenient and disruptive).
Lastly, don't forget to emphasize how important parent cooperation is! Oftentimes, families can forget that they play a critical role in keeping your center safe as well. Use hard conversations as an opportunity to gently remind them of their own responsibilities during this time.
Here are some statements you can use to encourage parent cooperation:
Because of your partnership and cooperation, we'll be able to continue providing quality care for every student.
Thank you for your continued support in keeping our center as safe and healthy as possible.
We appreciate everything you do to help our center thrive during challenging times!
Tips from other early education providers
During a recent brightwheel webinar, we asked our community of providers to share their best tips for how to navigate hard COVID-related conversations with families without burning bridges. Here are their suggestions!
Remind parents we are all in the same boat and understand how hard it is right now.
When parents are upset, try to understand the specific challenges they're facing. Listen first, then reply!
Hold Zoom meetings with each classroom's parents to talk through all of their concerns and help them foster connections with each other.
Thank them often for trusting us during this difficult time.
Arrange an in-person meeting or phone call if written communications become tense.
Consult an epidemiologist first and have them on standby when a family has additional questions.
Remind parents that everyone in my program is following the same guidelines, as some parents feel like they're being singled out.
Reiterate that our policies are not arbitrary but are meant to advance the care we give the children.
Be as transparent as possible about what is going on.
I call parents to check in frequently—even when there isn't an issue to talk about!
Remind parents that some things are out of my control and that I'm following the state guidelines.
More helpful communication resources
At brightwheel, we're committed to helping you build strong relationships with the families you serve, especially when times are tough. Check out our additional resources to help you communicate effectively with parents!
During this stressful time, we acknowledge how hard you're working to keep your centers safe and give families peace of mind. We're so grateful for your perseverance and continued dedication to our youngest learners. Thank you for all that you do!