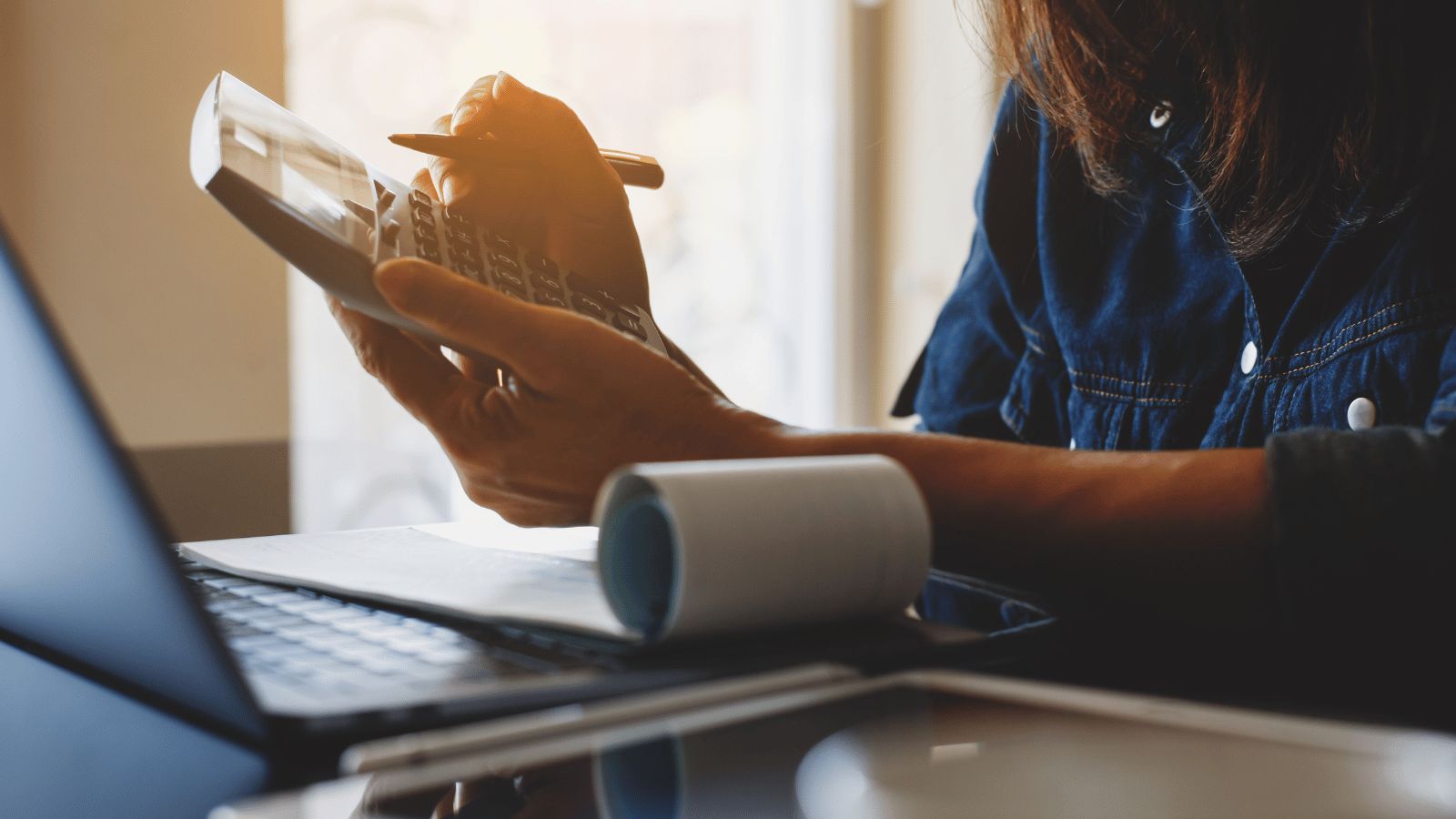 From the outside looking in, payroll may look like money simply passing from employer to employee. However, that couldn't be further from the truth. Payroll often requires the work of multiple people, documents, and processes. It ensures employees are paid correctly and on time and that all deductions and taxes are calculated accurately. It can involve significant manual work, but payroll management software does most of the heavy lifting—whether it's you or your HR department managing payroll.
This article covers all you need to know about payroll management software—what it is, what features to look for, and how to choose the best one for your childcare business.
What is payroll management software?
Payroll management software is a system that helps businesses pay employees by organizing, managing, and automating payments. Software makes it easier to pay your employees accurately and on time and can replace a time-consuming manual payroll process.
As you're likely aware from operating your childcare program, payroll is more than processing and calculating paychecks. It requires onboarding employees into your system, setting up a structure for paying hourly or salaried workers, and more. Unfortunately, payroll management also comes with a long list of repetitive tasks that you must complete each pay period. Fortunately, payroll management software and its integrations into other business systems, processes, and automation can eliminate those tasks for you.
With multiple features (that we'll discuss in the next section), there are countless advantages to payroll management software that makes running a childcare center easier and more efficient.
By using payroll management software, you can:
Save time: Automation cuts down on time spent processing employee hours and payments, giving you time to focus on other tasks.
Reduce errors: You can reduce human error from inputting inaccurate information.
Boost security: Manually processing payroll can create opportunities for security risks. Payroll management software has safety measures in place, such as password protection and selective access.
Manage expenses: Outside of wages, payment management software can help keep track of bonuses, overtime pay, and employee benefits.
Access tax forms: Some systems give you easy access to important tax documents such as W-4, W-2, and 1099 forms.
Payroll management software has a lot to offer your childcare business if you take advantage of its impressive features. In the next section, we'll cover the most common features to look for.
Payroll management software features
Not all payroll management software is created the same. Many business owners will likely look only at the price, thinking that most platforms offer the same features. A tool like brightwheel payroll allows you to easily process payroll from the same system that you use to manage your other center operations. Save time and money by easily exporting timecard data from brightwheel to our payroll partner Gusto, significantly reducing the amount of manual work and chance for errors.
While many different features are available with payroll management software, we've listed six key features to look for in an efficient, time-saving payroll system.
Direct deposit
Direct deposit is one of the most important features your employees will want to experience. They'll want to have instant access to their paychecks, and direct deposit makes that happen while freeing up some of your responsibilities. In more manual payroll systems, paychecks have to be printed and distributed. With the right payroll management software, you can bypass this step and have funds deposited straight into the bank accounts of your staff.
Tax filing
Taxes can be tedious and sometimes disastrous if done wrong. Payroll management software offers tax filing, which takes the guesswork and pressure out of your hands. It automatically updates as tax rates change. These systems can calculate taxes, deductions, insurance, and retirement contributions for your workers, so you don't have to. Payroll management software also generates important employee tax forms, like I-9s, W-4s, and W-2s.
Integrations
Any system you use will rarely have everything you need. That's why finding payroll management software that can integrate with other apps will be at the top of your list. Some payroll systems can integrate with time tracking software that help you keep track of employee hours instead of manually entering the information. Not only does this create less work for you, but it also improves payment accuracy.
Expense management
Many educators go the extra mile to use their own money to fund classroom expenses. With an expense management feature you can reimburse staff expenses for things like classroom supplies or even travel expenses for field trips. With a payroll management system, you can have expense reports and payment processes automated so your teachers can receive their reimbursement as soon as possible.
Reporting
With everything that goes into paying your employees, you'll need a customizable platform that generates reporting on your payroll expenses. Payroll software will create typical payroll summary reports where you can see an overview of an employee's payroll history during a pay period. The software will also provide a summary of labor costs with a breakdown of costs by department. Because tax filings are so important, look into a system that also offers tax payment reports, tax liability reports, and wage and tax summary reports.
Self-service
It's important for your childcare staff to be able to access their information to make any necessary changes. For example, if they want to change their personal information like their address or payment preferences, a payment management software can make this task easy and quick. Many systems also provide access to tax forms, pay stubs, sick leave, and PTO balances.
How to choose payroll software
No payroll management software is perfect, but it's possible to find one that's close to perfect for your childcare business. How do you choose the right one? Start by asking yourself these nine questions:
Is it compatible with the size of your business?
How many employees do you have, including yourself? Some payroll management software is catered to a specific business size. While most can accommodate any number of employees, this can affect pricing, especially if you're a small business looking at services catered to large organizations.
Will it integrate with your current systems?
We touched on the importance of software integrations earlier. When choosing payroll software, check to see that it can integrate with the systems or applications you already have in place. This saves the time, effort, and headache you might get from needing to change your other systems to work with your payroll platform.
Does it offer the features you need?
What features do you need to run your business? Using the list from the previous section, compare this to the offerings of the software you're considering. Does it make direct deposit fast and efficient? Does it have tax compliance? Does it make compensating your employees with regular wages, holiday pay, bonuses, and more easy? You'll want a system that does the hard work for you.
Is it easy to use?
What is the user experience like? One reason for implementing payroll management software is to simplify your job and operations. While there will be a learning curve to the system you choose, a user-friendly system will reduce complicated steps and streamline your payroll process.
Can you access information easily?
How accessible is the information? You and your employees must be able to access their payroll information at all times. Cloud-based payroll management software lets you get into the system from anywhere, as long as you have an internet connection. Whether in the office, working from home, or traveling abroad, a great payroll software will let you access payroll data and share information with your employees from anywhere in the world.
Is it secure?
To fulfill payroll, you need access to sensitive employee information, like social security numbers and bank account information. Choose a payroll software that emphasizes security so your employees trust that their personal details won't be compromised. Finding a platform with safeguards and protocols in place is a must to protect your staff.
Is it scalable?
As a business owner, you need to think beyond where your business is now. Where do you want it to be in the future? Choose a payroll management software based on your current and long-term needs. There's simply too much work involved to continuously change software based on your current needs at different moments in your operations. The systems you have in place must be able to grow with your childcare business as it scales.
Does it offer customer support?
Your objective is to find an easy and efficient payroll management software to incorporate into your business. Even with all its capabilities, there will come a time when you may need help. A software company with a quality customer support system can help you troubleshoot any issues. Check if the provider offers an easy way to get in touch with them such as live chat, email, or phone support.
Is there a free trial available?
The best way to learn a software system is to try it out. When considering what system to choose, check to see if they offer a free trial. This creates an opportunity for you to test its features and see if it's a good fit before fully incorporating it into your operations.
FAQs
What does payroll management mean?
Payroll management is the process of paying your employees—with regular wages, overtime pay, bonuses, and more—for their services.
Can I do payroll for my business?
Yes. There are pros and cons to outsourcing payroll, but it isn't always necessary to hire a third party company to administer payroll. With the right software, you can learn to manage payroll for your childcare program if it makes the most sense for your business.
What features do I look for in payroll management software?
When choosing a payroll management software, consider the below features:
Direct deposit
Tax filing
Integrations
Expense management
Reporting
Self-service capabilities
What is the cost of payroll management software?
The average cost of payroll management software is around $30/month, ranging between $15 and $40. However, this price can vary based on the number of employees at your center.
Payroll made easy
Payroll management software makes it easy to organize, automate, and distribute payments to your employees. Consider things like ease of use, security, and customer support when selecting a payroll software for your business. Features like direct deposit, tax filing, and reporting can replace tedious manual work and ensure your staff receives accurate and on-time payments every time.
---
Brightwheel is the complete solution for early education providers, enabling you to streamline your center's operations and build a stand-out reputation. Brightwheel connects the most critical aspects of running your center—including sign in and out, parent communications, tuition billing, and licensing and compliance—in one easy-to-use tool, along with providing best-in-class customer support and coaching. Brightwheel is trusted by thousands of early education centers and millions of parents. Learn more at mybrightwheel.com.