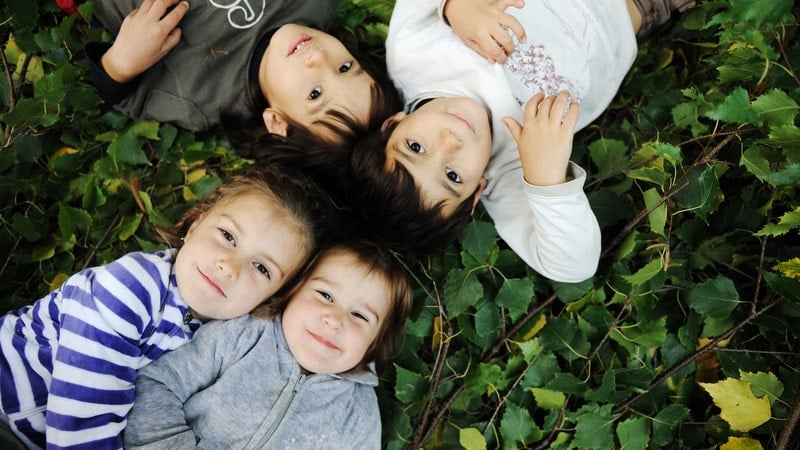 We can all agree that there are no shortcuts when caring for children. Child care cannot be made more "efficient", as there is no quick way to foster a child's development. But when it comes to all of the administrative work involved when running a childcare center, there are many ways to increase your productivity.
Running a childcare business means managing a lot of administrative work, and how you handle things like billing, staff time sheets, and daily reports can affect your efficiency. Childcare management software can help you automate and streamline your recurring tasks to increase your productivity and your bottom line. It can also help you build a good rapport with families through streamlined, family-friendly communication, and convenient options like automated billing.
Here are eight ways that childcare management software can help improve the administrative side of your business, so you can spend more time and energy on creating an amazing experience for the children in your care.
1. Digital timesheets
When staff sign in to work each day digitally, keeping track of their hours becomes a much simpler affair. Rather than having to manually track the hours each staff member worked, time tracking software can help with managing your staff's schedules and correctly track employee hours and time off. This means you can check time sheets easily and access reporting and hours worked for any given staff member and date range.
Digital timesheets also easily integrate with payroll software, enabling you to process payroll quickly and accurately and automate tax calculations. You can avoid the sometimes costly errors that come with manual payroll calculations and ensure your employees get paid correctly and on time.
2. Convenient communication
Family communication is the backbone of any childcare business, but that doesn't mean it is easy. You need to know what the right channel is to contact parents and guardians in every scenario, and keep multiple points of contact on file for every family. Will your email get lost in an inbox, and which email on file is the most recent? When is the best time to call an office number vs a cell phone if something isn't urgent?
With a communication app that stores child profiles, including parent contact information, you can quickly pull up phone numbers and emails, or even communicate with push notifications. This means you can pick the appropriate channel to use at any time and keep families informed. With in-app notifications, parents always know where to go to find updates on their child, and won't miss a voicemail or have an email buried in a cluttered inbox. Families want to stay up to date with what is going on with their child, and making easy communication a priority builds relationships that can strengthen your reputation and help ensure re-enrollment.
3. Less printing
From daily reports to enrollment forms, much of what used to be managed with pen and paper can be taken care of using childcare management software. When you are printing hundreds of pages a month in daily report forms alone, spending on paper and ink can add up. During busy periods like enrollment season, this can easily balloon. Digital systems significantly reduce that cost.
It also takes staff hours to restock supplies, print out forms, and file away information. Using a digital system means everything is neat and ready on a computer, phone, or tablet whenever you (or your families) need it. This reduces hassle for your staff across a number of tasks, from taking attendance to checking an emergency contact or an allergy.
4. Fast and accurate invoices
Billing families is easier and faster with childcare management software. You can create invoices quickly using pre-set costs in your billing system to simplify different care schedules, meal charges, and one-off fees. Or, set up recurring plans to generate invoices with the same set of recurring costs automatically. Then, send out your invoices from your digital billing system directly to families and track payments in one centralized place.
You can also create flexible billing plans that allow you to specify payment amounts across multiple payers and set up automated payment notifications and reminders. Save time with subsidy management by setting up recurring bill plans, logging agency payments, and viewing balances across agency and family payers. With a streamlined process of generating and sending invoices, you can eliminate the administrative work around billing.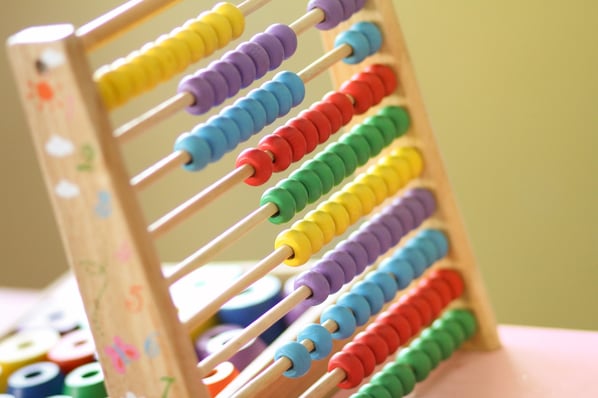 5. Efficient daily reports
With paper reports, staff members have to juggle recording the day's events with supervising and teaching the children in their care. Using an app to quickly log common events with the tap of a finger can save time—actions like napping or snacks can easily be recorded with a few touches. Daily reports are then delivered to families digitally, simplifying that hectic pick-up time at the end of the day.
In addition, digital daily reports can include family-friendly touches, like photos, that keep families connected with their child and confident about the quality of care their child is receiving. This is particularly helpful for divorced parents and working families, who can get a daily report whether or not they are picking up their child that day. This aids in your family communication strategy and builds a stronger rapport between you and the families you work with, which can boost referrals and re-enrollment.
6. Easier child portfolios
If you run a childcare center, your staff probably spends a big chunk of time compiling child portfolios to showcase the progress of each child in the program. Using a childcare management software to track activities, log observations and assessments, and store photos and videos, means you automatically have everything you need all in one place.
Rather than looking through paper reports, staff can easily find any historical information they need to generate a portfolio in a child's digital profile. This ensures the accuracy of child portfolios while saving your staff time—a win-win for any childcare center.
7. Automated payments for families
Families can also benefit from a streamlined childcare billing system. With a tool like brightwheel billing, you can invite families to enroll in autopay to ensure payments are submitted on time and offer multiple payment methods so families can pay in the way that is most convenient for them. Families will no longer have to write a check or get chased down for late payments—everything is on time and happens automatically.
Autopay offers families the flexibility to make partial payments any time before their autopay date, and pay the rest on the day an automated payment is processed. If a payment fails, you'll get an automatic notification that there has been a problem. Autopay can give families peace of mind knowing their invoices are promptly paid, while helping ensure that you can take care of your bills and expenses promptly too.
8. Accurate enrollment forecasting
Enrollment forecasting allows you to accurately plan for future sessions based on the children currently in your care. A digital system can tell you who is aging out, and which children will be in what age group for your upcoming sessions.
Not only does digital management of your center's enrollment information help predict the number of children in your care, it allows you to spend the necessary time and money focusing on ensuring that all of your class rosters are full. Quickly learn which children are aging out and which classes may need additional staff support or fall short of full enrollment levels. Then use this knowledge, and the extra time you now have, on marketing efforts and/or hiring new staff.
Conclusion
Optimizing the business side of your childcare program is an opportunity to help your bottom line in a number of ways. Save staff time and energy by automating or eliminating tasks, and make it easier for them to do things like create detailed child portfolios and plan engaging lessons. Strengthen your connection with families by giving them superior communication and options to pay in a way that works for them. Give yourself the flexibility to automatically calculate staff time sheets and tuition bills from anywhere. The sum of all these parts is a more efficient business that supports better care.
---
Brightwheel is the complete solution for early education providers, enabling you to streamline your center's operations and build a stand-out reputation. Brightwheel connects the most critical aspects of running your center—including sign in and out, parent communications, tuition billing, and licensing and compliance—in one easy-to-use tool, along with providing best-in-class customer support and coaching. Brightwheel is trusted by thousands of early education centers and millions of parents. Learn more at mybrightwheel.com.