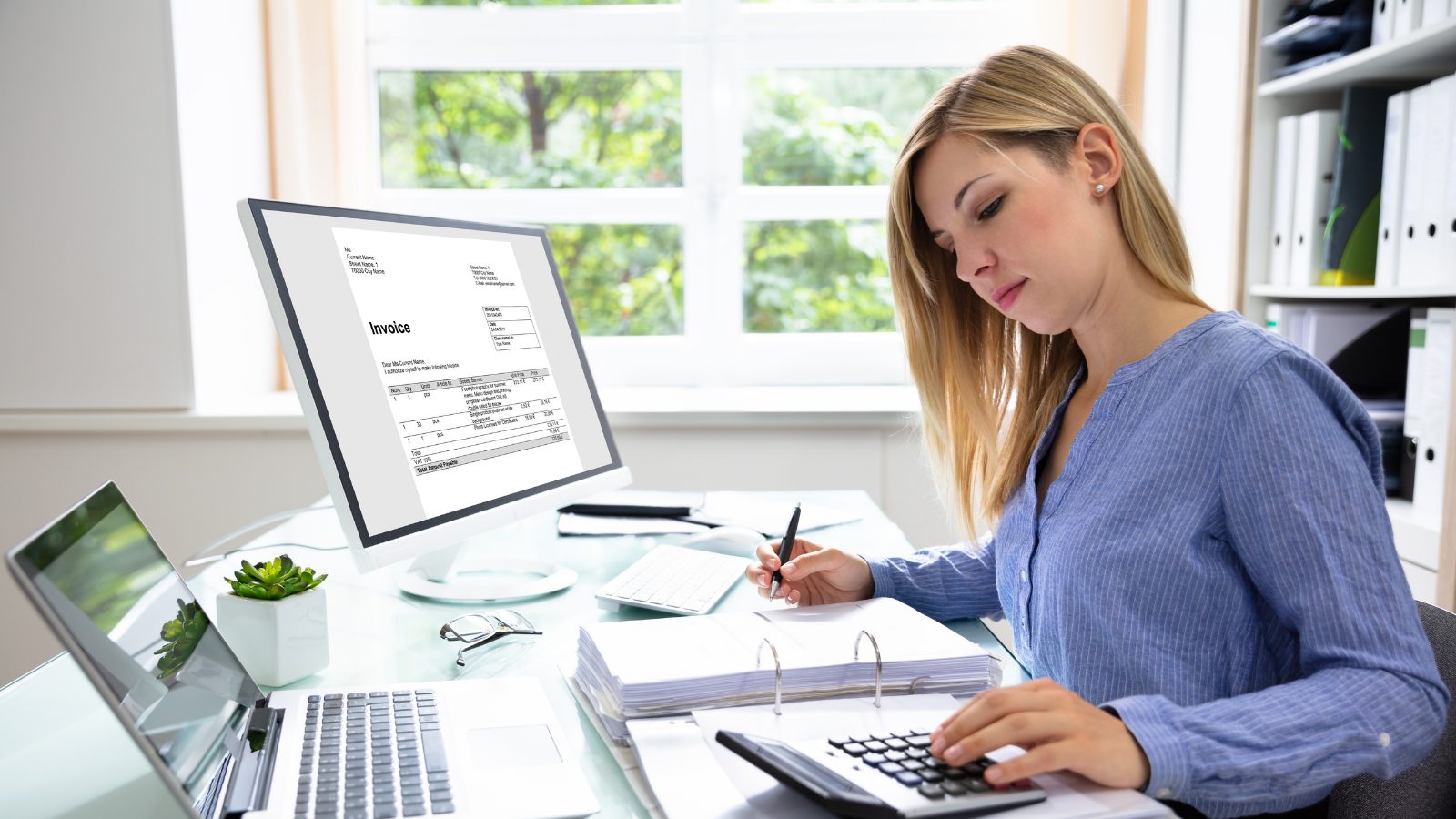 Operating a childcare center encompasses various responsibilities, including coordinating daily schedules, hiring qualified staff, choosing curriculum, and managing a budget. Establishing a streamlined billing process creates a solid foundation for your daily operations and is essential for the financial success of your business.
Having an efficient billing system to collect childcare tuition payments is extremely important. It ensures a consistent cash flow for your center and allows you to provide the best experience for families and children. It can also save you time and reduce paperwork by automating certain processes like invoicing and allowing you to have a complete view of your center's finances in one centralized place. By prioritizing billing, you can improve your childcare center's operational and financial stability.
Why is seamless childcare billing so important?
An easy-to-navigate childcare billing process is one of the most important aspects of running your business. Keeping your cash flow running smoothly is key to keeping your business financially healthy, so you'll want to ensure that your process meets the needs of your program. By simplifying and organizing the billing process, you can dedicate more attention to the children, teachers, and families in your program, resulting in better relationships and improved quality of care.
Implementing a user-friendly billing system enhances customer satisfaction. Clear invoices, easy payment options, and accessible information build trust with families. This positive experience fosters customer loyalty and encourages referrals, fueling the growth and reputation of your childcare center. Additionally, a centralized and well-designed billing process and system is a great way to manage finances effectively.
Combining all billing tasks into one system allows center owners to track payments, generate reports, and monitor the center's financial health. This eliminates the need for manual reconciliation of various payment methods, simplifies financial management, and reduces the possibility of errors and financial risks through automated calculations and accurate record keeping. By prioritizing an efficient billing process, childcare centers can optimize operations, ensure a steady cash flow, and offer top-notch care and customer service.
7 steps for creating a childcare billing process
Below, we've outlined the seven essential steps for creating an efficient childcare billing system:
Step 1: Decide on a tuition rate
The first step is to determine how much to charge for attendance at your childcare center. It's standard for childcare centers to charge by the hour, per day, by the week, or per month.
To determine an appropriate tuition rate, you'll need to consider your expenses and your enrollment capacity. At the very basic level, your total incoming tuition will need to exceed your expenses in order for your business to be profitable. In other words:
(enrollment x tuition rate) - expenses = profit
Be sure to calculate all of the expenses associated with running your business, including:
Staff salary (including part-time aides and substitutes)
Cleaning costs
Rent or mortgage payments
Food and beverages
Office supplies
Utilities (phone, internet, water, electric, trash)
Business licensing and fees
Marketing and advertising costs
Taxes
Insurance
Rainy day funds or unexpected costs
By considering these expenses, you'll ensure that you can cover the cost of running your childcare center.
You should also consider how much your competitors charge when setting rates. When looking for childcare, families often make a decision based on cost and quality of care, so you want to make sure that your prices are similar to neighboring childcare centers (or that you can justify a higher price point).
You may be able to charge higher tuition than other centers if you have unique competitive advantages, including:
Specific learning philosophies at the core of your business
State-of-the-art facilities
Highly qualified teachers and directors
Outstanding safety policies
Lower staff-to-child ratios
Deposits and hold fees
When setting up your childcare rates, you should also consider charging deposits or hold fees for children who are not yet attending your childcare center. Hold fees or deposits ensure that you are compensated for reserving space at your childcare center for a child who is not yet attending. During uncertain times, these fees can help keep your business afloat. If you have 20 available spaces and five of those spaces are held for children who aren't in attendance, the hold fee or deposit ensures you don't lose out on five payments.
To set a deposit or hold fee, make sure you keep the costs of running your childcare center in mind. You should still be able to exceed the expenses of your childcare center even when you're not meeting full capacity. Your hold fee can either be a percentage fee (25% or 50% are common for hold fees) or a standardized rate, such as $200 per week.
Step 2: Set fair and reasonable billing fees and policies
When setting policies for your childcare billing, make sure that you consider conditions that may arise outside of standard tuition. These can include late payments, school closures, and disputes over payment.
Different policies you may want to explore include:
Late payment fees: These can encourage on-time payments.
Partial payment options: These allow for more flexibility for families. If you decide to offer partial payments, clearly communicate due dates for final payments.
Advance payment: These can be beneficial for families who work irregular hours and need flexibility.
Holiday policies: If your childcare center bills by the week, you'll want to set up holiday policies to let families know if your childcare center is closed and if payment is expected for the holiday.
School closures: During uncertain times, rules and regulations change quickly, so a policy that covers school closures will help keep your business afloat. In the case of unexpected closures, you can (and should) charge partial tuition!
Step 3: Set up your invoices
Your invoices should be clear and easy to understand so families can tell at a glance how much they need to pay and when payments are due. Your invoice should include:
A unique invoice number for bookkeeping and referencing
Your business name and contact information
Who the invoice is intended for
The total payment amount
When the payment is due
A description of the services or goods charged for
If there are any late fees or extra charges
Payment methods you accept
Invoicing options
1. Build your own using free software
Free tools for creating invoices include Microsoft Word, Google Docs, and Canva, but you'll have to spend the time to update invoices and send both single and recurring payments out manually. With those tools, you'll also need to export and organize invoices into a safe place for storage and referencing.
2. Use generic online invoices or bookkeeping software
These tools can reduce the amount of time that you spend on creating invoices; however, you'll still need to manually send out the invoices. While all of your bookkeeping is kept in one place, you'll still be using a variety of softwares to run your business, which can be time-consuming to manage.
3. Use childcare management software like brightwheel
Brightwheel's billing feature allows you to set up one-time or recurring billing plans so families can view their statements and even pay their childcare bills online. Instead of spending hours manually creating and sending invoices, you can automate your billing and spend more time helping children grow. You can also digitize your reporting and centralize your record keeping.
Step 4: Determine how you'll process payments
After you've set up your invoicing system, you will need to determine how you will process payments. There are four standard methods of capturing payments:
Cash
Checks
Credit cards
Bank transfers (ACH)


There are pros and cons to each of these payments, and it's important to determine the payment methods that work best for your childcare center and families.
1. Cash payments
Cash payments are helpful to avoid extra fees that often come with online payment methods. Cash can be more convenient for families who work jobs that pay in tips, as well as families who don't have checking accounts. You'll also have access to the payment as soon as it's in your hands.
The downside to accepting cash payments is that you have to manually keep track of payments made. You'll also have to make regular trips to the bank, and you'll have to consider the risks of theft.
2. Checks
Checks can be deposited almost instantaneously with the use of banking apps, ensuring that payment gets into your accounts efficiently. Funds from checks are usually available the next business day. Another benefit of using checks is that you won't have to carry large amounts of cash to and from the bank.
On the other hand, checks are becoming less frequently used. They can also be bounced back, and if your bank doesn't have online ways to deposit checks, you'll have to run to the bank frequently.
3. Credit card payments
Credit cards are the most commonly used methods of payment, so most families will be able to pay through credit card. Credit cards also save you trips to the bank, as funds will typically be deposited into your account 24-48 hours after payment.
The main disadvantage to accepting credit card payments is that there are small fees on every transaction.
4. Bank transfers (ACH)
Bank transfers are extremely reliable and secure, ensuring that payments collected are safe in your account. You can also set up recurring bank transfers, so families can be sure that their child care is paid for without having to remember to write a check or bring cash.
When considering accepting bank transfers, remember that there are often fees for the recipient. Most ACH transfers also take up to 3 business days to process, so funds are not available to you immediately.
Step 5: Choose a billing frequency
When establishing your childcare billing processes, you'll also need to choose how frequently families will be billed. There's room for flexibility when determining how often to send invoices, with many childcare centers choosing to bill parents weekly, bi-weekly, or monthly.
When choosing your billing frequency, consider how often your childcare center will need to pay your own bills and staff. Sending more frequent invoices to families will provide a more steady stream of revenue than if you invoice by semester or year, so it's important to consider the frequency of your own bills, including your staff's pay, utilities, rent or mortgage, and taxes.
Step 6: Consider adopting a childcare billing tool to collect tuition
To keep billing stress-free, you may want to consider using a childcare billing tool. Your childcare billing tool ultimately determines the ease and efficiency of the payment process. When searching for a billing tool, look for paperless or digital tools, which can reduce (or even eliminate!) the amount of paperwork for your business. It's also important to search for billing tools that easily integrate into your business.
Brightwheel is an all-in-one solution that can simplify your billing system. Made for early childhood educators, brightwheel makes it easy to set up billing plans, collect payments online, digitize your billing and tax reports, and ensure that payment information is kept secure. Brightwheel's billing system allows families to securely pay through bank transfer or credit card payments as soon as they receive an invoice. Families can even set up automatic payments, guaranteeing that you get paid on time, every time.
If your program accepts subsidy payments from agencies, managing payments from multiple payers can be a complex and time-consuming part of your billing process. A tool like brightwheel's subsidies feature simplifies subsidy management, enabling admins to easily track and manage the money a school is owed and has received from agencies. This feature can save you even more time and improve your reporting by allowing admins to log an agency payment for many children at once, sort and group by subsidy and family payments, and edit and backdate subsidy payments easily. Ensure you never miss a payment by using the subsidy dashboard to see a complete picture of agency invoices, balances, and payments right from within brightwheel billing.
Step 7: Communicate clearly with families about your childcare billing policies
The key to getting payments on time is to communicate clearly and frequently with families. Tuition rates, schedules, payments, and consequences should all be covered in your family handbook and orientation to ensure that families are well-informed of your policies. Establish good communication channels to discuss and answer questions about payments so you can quickly clear up any uncertainty about your childcare billing. You may also want to consider sending out payment reminders when due dates are approaching or follow up messages when a payment due date is missed.
If you use brightwheel as your childcare billing tool, parents will automatically get notifications when their payment date is approaching or if they miss a payment. Plus, brightwheel's messaging function allows you to communicate instantly and easily with parents if you need to discuss any tuition questions.
Final thoughts
Keeping your childcare center's finances organized is one of the best ways to ensure the success of your business. Establishing clear billing policies, simplifying payment processes, and implementing a digital billing tool can help save you valuable time and resources.