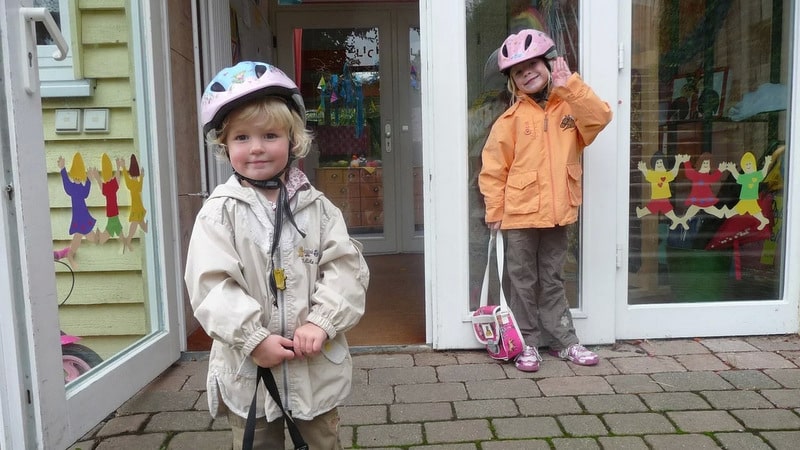 A preschool parent handbook lays the foundation for effective parent–staff communication. A good handbook will lay out all the information families need to establish a common understanding that keeps your childcare center running smoothly.
Families will know what to expect—and what not to expect—from your childcare center by reading your handbook. Your handbook will address all of the parents' questions about your policies and procedures and outline your approach to child care. A useful handbook will be well-structured, comprehensive, and updated regularly.
Creating or revising a handbook is a time-intensive task if you are not a natural writer. We have included key points to underscore in each section and tips to help you structure the guide in a way that is clear to families.
What to add to your preschool parent handbook
Every preschool parent handbook will have its differences; however, each one will include a significant amount of important information about your program that is helpful for families to know. Start by making it easy to follow and use for reference—for both you and your families—by including a table of contents section at the beginning.
While the length of these handbooks will vary by program, they should be thorough and include all policies and procedures, for example, childcare philosophies, enrollment policies, sign-in procedures, health and safety regulations, emergency procedures, billing policies, and more. As time goes on, you may incorporate new policies or make changes at the start of each school year. Update your handbook whenever you revise any policies or add any new ones, and notify your families of the changes as they happen.
Below, we discuss the sections to include in your preschool parent handbook.
1. Introduction and welcome
Begin with a welcome to families. This section is a great way to stress your commitment to the community and your excitement about what is to come.
Keep this first section short and sweet, but craft it with care. The introduction sets the tone for your center's relationship with parents.
2. Childcare and teaching philosophies
Every child care has its approach to teaching and early childhood education. Laying out your approach will give parents a good idea of what to expect. Share about your curriculum design and how families will learn about their child's development.
For example, will you focus on academic skills? Are you using play-based learning? This information will help families contextualize what their child learns daily and how their teachers approach learning opportunities and development benchmarks.
Be sure to use language that parents can understand. While you and your staff understand lesson planning and the intricacies of conflict management for three-year-olds, parents may not. One way to approach this section is to detail the specific outcomes you aim for at your childcare program and the best ways to get there.
3. Operating information
This section is an essential reference for parents and staff alike. Include facility hours, care schedules, a calendar, start and end dates, half days, and holiday policies. It's important for parents to know which days they can expect care and which days are "off." If you send parents a digital handbook, make the calendar page easy to print.
In addition to a calendar, include all of the contact information for your center: phone number(s), email(s), website, child care app(s), and physical address.
4. Enrollment, waitlist, and withdrawing policies
Even if your preschool parent handbook is made available only to registered families, include your enrollment information. Parents may want to reference it to re-enroll their children or to refer another family. Include program costs and eligibility requirements for enrollment.
Include wait-list information so that returning families know, for example, whether they get preference for spots or whether there are early-enrollment windows. Also, can parents expect to get a sibling into care even when you have a waitlist? And when can families on your waitlist expect to hear back?
And because families' best-laid plans can change, ensure your handbook includes withdrawal information. For example, how can parents notify you if they have to move? How far in advance is best? Are families penalized for withdrawing a child? Although withdrawals may be infrequent, laying out this information can make ending a care agreement smoother because everyone knows the proper procedure.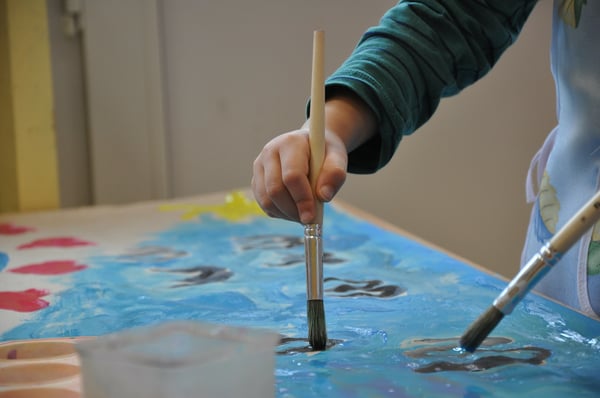 5. Sign-in and pick-up procedures
Laying out your sign-in and pick-up procedures will help make families—especially new families—feel safe and confident. Knowing how everything is supposed to run means parents can prepare their child for the process before they step through your doors.
Don't forget to include information about late and early arrivals and departures. Do you offer digital sign-in? How does it work? This is also the time to outline your policies on non-parent/guardian pick-ups.
6. Sample daily schedule
Let parents know what to expect from day-to-day care. For example, how many meals do you serve? At what times? When do children nap? When do they play outside? This information affects what children will do and need at home. If, for example, you feed the children at 3:00 p.m. and your pick-up is 3:30 p.m., parents may not need to prepare an at-home snack.
A sample daily schedule is also a great way to help potential families understand how your center operates.
7. Supplies and snacks rundown
This comprehensive section covers the food you provide, and lets parents know what they will need to bring, if any. For example, will parents need to provide wipes and diapers? What about nap items and extra clothes?
How do you handle allergies if you provide snacks or meals for children? What types of foods will the children eat? Are parents allowed to send snacks? How do you handle food storage? Do you allow children to share food?
Parents are busy. If tuition doesn't cover supplies or snacks, can they pay additional fees to have them supplied? This section of your handbook should answer these questions clearly.
8. Sick days and schedule interruptions
Although parents know their child best, what criteria can be used to determine if a sick day is appropriate? For example, if a child has a fever, when are they allowed back to child care? Also, include how parents can notify you that their child will not be coming in.
What criteria do you use to call parents if a child has fever of over 100 degrees? Your handbook should include your daycare sick policy and your protocol for contacting parents and emergency contacts if a child needs to go home.
Aside from sick days, how do you handle when parents need to interrupt their child's preschool schedule—for example, if they are taking a family vacation? How can they notify you, and how far in advance? Does it affect their payments?
What are your policies on weather-related schedule interruptions, such as snow days or flood warnings? How will parents be notified? Include information on half-day or early pick-up procedures, if applicable.
9. Special classroom activity rules
Here is a chance for you to outline any rules about special classroom activities. In addition, parents may have questions about birthday guidelines, especially for older children. For example, can parents bring in treats?
Another activity to cover is field trips. Do you have any trips on the calendar? What are the guidelines, including parent permissions? What happens if a parent doesn't give their child permission?
10. Codes of conduct and discipline procedures
Sharing your codes of conduct with parents sets the expectation for how your childcare community members treat one another. By articulating your position, everyone comes in with the same understanding of mutual respect. Outline how you expect teachers to behave toward children and families and children to behave toward teachers and other children. In addition, include how families are expected to behave towards administration, staff, and other families.
In addition, outline any disciplinary procedures for children, families, and staff. While this may be an uncomfortable topic, it's important for your community to know how you will handle a behavioral issue involving a teacher, a parent, or a child. Include information on how parents can expect to be notified of any incidents.
11. Health and safety regulations
Here, provide all necessary information about health and safety at your childcare center. Include how you comply with state regulations, such as child-to-staff ratios or outdoor playtime, and where parents can check your certifications. If any group accredits you outside a state agency, put that information here.
In addition, include information on your medication policies and procedures. Do you dispense medication at your center? Do you have a required form for parents to fill out? Do you require a physician's authorization?
12. Emergency procedures
Detail your emergency procedures here, whether it is a weather alert or an accident. Be sure to give information on where your emergency meeting points are if your childcare building is damaged, and be clear about who will contact parents and how they will receive information and updates.
This section is also a good place to outline information on how parents of children with medical conditions, such as severe allergies, can work with teachers to create an emergency plan.
In this section, remain factual. The likelihood of an actual emergency happening at your childcare center is not high, and chances are that your time together will be relatively uneventful.
13. Parent conferences and communication
You have already covered specific cases where parents need to contact you or vice versa. Still, it is worth including a section on general parent communication—your center will connect with parents far more than in the few ways outlined above.
In this section, include the following:
How often do you expect to meet with parents throughout the year, and when?
What is covered in a parent-teacher conference, and how can parents prepare?
How can parents expect to hear routine updates from you? Do you have an app you use daily, or a weekly newsletter, for example?
How can families get involved to support the program?
Are parents/guardians able to visit during school hours?
How can parents contact you with a non-emergency question, comment, or concern?
How can parents change or update a child's basic information, such as address? Do you have an online system they can log into, or do they need to fill out a form?


Family and staff communication is needed to run a childcare center successfully. Setting the basics in your preschool parent handbook is an excellent way to facilitate that communication.
14. Billing policies
Your preschool parent handbook should be an exhaustive resource for parents to consult regarding billing and payments. You must include the following:
Your pay structure
Payment due dates
Late payment policies
Accepted forms of payment (e.g., by check or autopay)
Any additional charges parents can expect throughout the year (e.g., for field trips or holiday parties)
How sick days, holidays, and other schedule interruptions affect billing and payments


Your childcare center is a business; detailing your billing policies will help it run more smoothly. Parents, too, will appreciate having all the information laid out so they can avoid surprises and be prepared when bills are received.
15. Forms to return
Make a checklist of any childcare forms that need to be returned before the session starts, so parents can easily see whether they have completed everything necessary for enrollment. You can include any relevant forms in your parent handbook, but even if you have a separate forms packet, this can serve as a nudge to get everything in.
16. Acknowledgment and signature
At the end of your preschool parent handbook, include a small section that parents sign and return. It should state that the parents have read and understand your policies and agree to any stipulations you set in your handbook.
Preschool parent handbook examples
1. Crossroads Weekday Preschool parent handbook
The Crossroads Preschool 2021-2022 Parent Handbook is an example of a handbook done well. A quick browse of their table of contents demonstrates that the establishment has a firm handle on the rules, regulations, and procedures you must communicate to parents.
The handbook also includes information on tuition and fees, health and hygiene, and special circumstances. In researching this preschool, you'd find that they are faith-based as the preschool is tied to the Crossroads Community Church. The program includes a notice of its Christian foundation and religious education to communicate the school's values to parents.
2. Scholars' Academy student/parent preschool handbook
Scholars' Academy is a public preschool program in Orange, New Jersey. This handbook opens with a breakdown of the Orange Board of Education members to acclimate parents to their board of education. It continues with the value and mission statement of the district and a letter from the school's principal.
Next, the parent handbook is divided into three sections: program design, general information, and the curriculum.
The handbook provides more information on the school calendar, daily routines, and positive behavior systems. An obvious supporter of family involvement, this handbook closes out with suggestions on how the children's families can become involved in school activities and events to strengthen the child's educational experience.
3. Berkeley Unified School District parent handbook
For information on enrollment policies, you can use the Berkeley Unified School District parent handbook as a guide. This handbook dedicates nearly three pages to eligibility, enrollment requirements, and guidelines for children and parents.
For example, the Berkeley Unified School District outlines that they enroll toilet-trained children between the ages of two and five. Childcare programs can determine who is eligible to be a part of their program, and this handbook can help guide you in making your decision.
4. Spring Valley United Methodist Church Preschool parent handbook
If you are detail-oriented, you will appreciate the Spring Valley United Methodist Church Preschool parent handbook. The handbook covers specific information like the curriculum, absences, tuition and fees, and more.
Additionally, their handbook contains a breakdown of teacher-to-children ratios and procedural information on emergency responses. The preschool parent handbook also includes the following sections: licensing, immunizations, discounts, allergy action plan, pets/animals, and field trips.
You get out what you put in
A well-constructed handbook will streamline your parent-center relationship and answer questions before parents even know they want to ask them. That builds trust between your childcare program and the families you serve because it sends a strong message that you prioritize building the best environment for children and the best community for families.