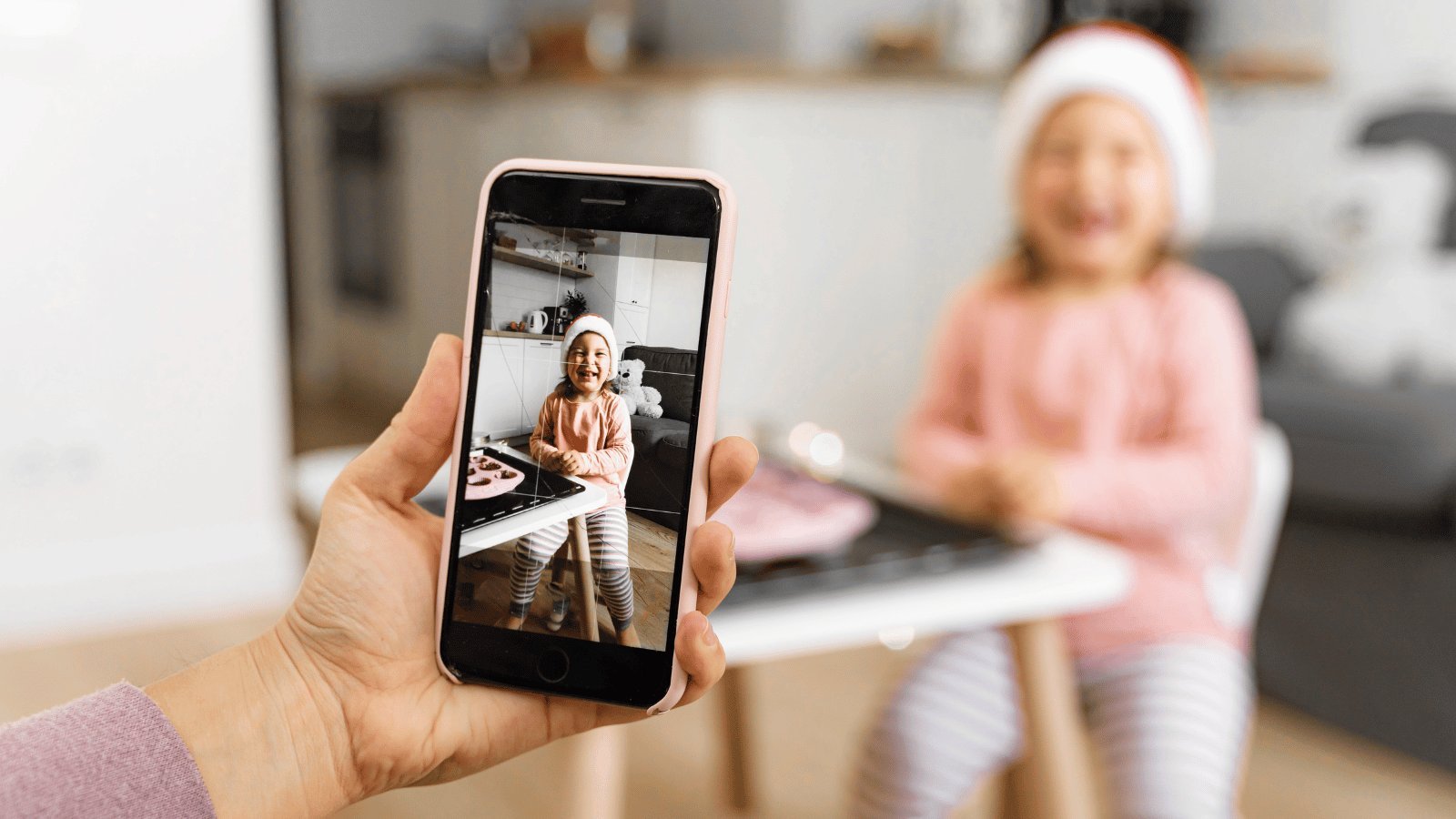 As a preschool director or administrator, you know communication is critical to providing a quality early childhood education experience. However, keeping families informed and engaged can be challenging. Traditional methods of communication, such as newsletters and emails, can be time-consuming and easily missed. That's where preschool parent communication apps come in.
These apps streamline communication between families and teachers, making sharing updates on classroom activities, behavior, and academic progress easier. With the increased use of smartphones, communicating through apps is a popular way to connect with families easily.
Whether you're looking to increase family involvement, improve parent-teacher communication, or make it easier to share information, read on to discover the power of these apps.
What is family engagement?
Family engagement refers to the meaningful and active involvement of families in their children's learning and development. In the context of early childhood education, it's a critical component of promoting children's school readiness and long-term success.
At its core, family engagement involves building partnerships between families and the school. This means creating opportunities for families to be involved in their child's education and providing the resources they need to support their children.
Some family engagement activities include building personal relationships through parent-teacher conferences, sharing academic updates, modeling effective teaching strategies, showcasing children's work, and regularly inviting feedback from families about their children's interests and challenges.
Why is family engagement important in early childhood?
Family engagement in early education is one of the most critical factors in promoting children's success.
There are decades worth of research on the impact of family engagement, and the results are consistently positive. Here are some of the outcomes associated with family engagement.
Increased achievement
When families are engaged in their child's education, they become active participants in their child's learning. This increases the likelihood of the families supporting their child's academic and social-emotional growth. This includes providing a supportive home environment, reinforcing what's taught in the classroom, and encouraging children to see themselves as learners.
Decrease in discipline
Family engagement often reduces disciplinary issues because families become more invested in their child's success when they're engaged. This often leads to reinforcing positive behaviors and expectations at home. Creating a more consistent and supportive environment for children can improve classroom behavior. Additionally, when families and educators work together to address behavioral concerns, they develop more effective strategies for addressing concerns and promoting positive behavior.
Better parent-teacher relationships
When engaged, families often build better relationships with their child's teachers. When families and educators work together, they can better understand the unique needs of each child and develop more effective strategies to support their learning. This can also lead to more positive interactions between families and educators and a stronger partnership in supporting children's development.
Positive child-teacher relationships
Children are strongly influenced by their family members. Seeing their parents develop a more positive relationship with their teachers can encourage them to do the same.
Improved school environment
The school environment will blossom with better achievement, less challenging behavior, and better relationships between parents, teachers, and children when communication is present and consistent. That's why it's essential for a successful early childhood education program. The more engagement there is, the better the school will be.
How to increase family engagement in schools
There are many early childhood education family engagement strategies you can use to increase engagement at your preschool. Here are some to consider.
Build relationships with families
The first step to increasing family engagement is to build positive relationships with families. This can include you or your staff reaching out to families to introduce yourselves, listening to the families' ideas and concerns, and finding ways to connect outside the traditional parent-teacher conferences. When families feel valued and respected by educators, they're more likely to actively participate in their child's education.
Here are some additional strategies to help build relationships with families.
Family surveys: Conduct surveys to get to know parents at the beginning of the year.
Parent newsletters: Send weekly or monthly newsletters updating families on what's happening in the classroom academically and socially.
Positive notes and phone calls: Call families and send notes home to tell them about the amazing things their children are doing at school.
Parent-teacher conferences: Hold regular parent-teacher meetings to discuss their child's progress. Also, let parents know you're available for discussions outside the pre-scheduled dates.
Focus on family strengths: As you get to know your families, use that knowledge to create activities and volunteer opportunities that match their strengths.
Provide opportunities for family involvement
Be sure to make families aware of the many opportunities to be involved at their child's preschool, including volunteer opportunities and family events. You can foster a sense of partnership and collaboration between families and teachers by providing opportunities for families to get involved and be part of the school community.
Here are some additional ways to promote family involvement.
Ask for volunteers: Invite parents to volunteer their time in the classroom or throughout the school.
Have a family of the week: Highlight one family each week and have them come to their child's classroom and share about their family.
Invite parents to help make decisions: If you're making decisions about the school, invite parents to voice their opinion.
Invite families on field trips: Invite families to chaperone field trips throughout the year.
Have family members as guest readers: Invite parents into the classroom to read to the whole class or to small groups of children.
Provide resources for families
Many families need help with supporting their child's education. Schools can provide valuable resources and guidance to help families understand how to support their child's learning at home. Beyond academics, schools can also provide resources for social and emotional development, extracurricular activities, and other things relevant to the lives of their preschoolers.
Here are some ways to provide resources for families.
Help parents advocate for their children: Support families in learning how to advocate for their children throughout their educational journey.

Hold content-based nights: Invite families to theme nights centered around relevant topics such as literacy, math, or science. You can provide snacks and take-home activities so they can continue to practice at home.
Update your bulletin board: Create a bulletin board with relevant information for families about useful events occurring in the school and the community.
Provide a family resource center: Develop a family resource center in the school that offers various resources and services for families. These might include education, health, and community resources.
Offer parenting workshops: Host parenting workshops that cover topics such as child development, behavior management, and developing routines and nutrition.
Embrace cultural diversity
Because families come from various cultural backgrounds, schools should recognize and celebrate the diversity within their community. One of the ways this can be done is by providing opportunities for families to share their culture and traditions. By embracing diversity, you create a more inclusive and welcoming environment for all families.
Here are some ways to embrace cultural diversity at your preschool.
Integrate cultural traditions: You can do this in simple ways, such as acknowledging holidays from various cultures or even hanging flags in the building to represent the cultural background of your preschoolers.
Offer family projects: Encourage teachers to assign projects showcasing each child's cultural background.
Provide multilingual resources: If you have families that speak a different language, provide resources in their native language if possible. Sometimes bridging language gaps can help increase family engagement.
Offer professional development: You can provide staff professional development on cultural competency, diversity, and inclusion to ensure that all children and their families feel welcome and supported in your school community.
Encourage diversity in staffing: Consider recruiting and hiring staff members from different cultural backgrounds to provide a more inclusive workforce and diverse role models for children at your school. This often makes families feel more comfortable engaging with school staff.
Use technology to communicate
In today's digital age, technology can be a powerful tool for engaging families. Many educators use online platforms such as email, messaging apps, and parent portals to communicate with families about classroom activities, events, and children's progress. This can make it easier for families to stay connected and engaged, even when they cannot attend in-person events or meetings.
Here are some ways to use technology to communicate with families.
Social media: Social media platforms such as Facebook and Instagram can be used to share photos and videos of classroom activities, provide updates about school events, and engage with family members.
School website: School websites provide families with important information such as school policies, contact information, and upcoming events.
Automated phone calls: You can schedule automated phone calls to send mass notifications to families about school closures, safety alerts, and events.
Video conferencing: Allow parents to interact virtually through video conferencing with platforms such as Zoom and Google Meet. You can also schedule virtual parent-teacher conferences and even classroom tours.
Mobile apps: Apps such as

brightwheel

are explicitly designed for preschools and childcare centers and provide families with easy access to important information and resources. The easier it is for families to communicate and gain the information they need, the easier it is to become and remain engaged.
A tool like brightwheel's communication feature is designed to centralize parent-teacher communication using easy-to-use technology. Whether teachers send real-time messages, newsletters, or emergency alerts, parent engagement is simple and efficient.
Ways to communicate with parents using technology
Technology has become an increasingly important tool for effective communication in many areas in the 21st century, and preschools are no exception. With the increasing use of smartphones and social media, it's easier than ever to have effective communication with families at your preschool using technology.
Parent-teacher messaging
Parent communication apps often offer messaging features allowing simple communication. You can use the app to send quick updates, reminders, or even photos and videos of classroom activities. Most also provide the option to send group messages to all parents or communicate directly with one parent.
Newsletters and announcements
You can use an app to send regular newsletters and announcements to parents, keeping them informed about upcoming events, classroom activities, and other important information.
Progress tracking
Communication apps allow you to track a child's progress in school, including attendance, milestone achievements, and behavior reports. This makes it easy for families to remain informed about their child's development while identifying areas of strength and areas of opportunity.
Event coordination
Parent communication apps can help you coordinate events, such as parent-teacher conferences, field trips, and school-wide celebrations. This can save time and ensure that everyone is organized and has relevant event details.
Daily reports
You can send home daily reports regarding a child's day, such as what they ate for lunch, how they slept during nap time, and any achievements or challenges they experienced in the classroom.
Video conferencing
Video conferencing makes it easier for families to connect with teachers when they can't physically be at school. This allows for virtual parent-teacher conferences when it's time to have meaningful conversations about a child's progress.
Emergency notifications
Using a communication app makes it quick and easy to send emergency notifications to parents, such as school closures or lockdowns. This can help keep parents informed and ensure the safety of their children.
Parent communication apps offer many features that make it easier for administrators to communicate with families and keep them informed about their child's progress. By leveraging technology, you can create stronger relationships with families and help ensure that every child receives the support they need to succeed.
Keep families engaged at your preschool
Family engagement is a critical aspect of early childhood education. It plays a significant role in shaping a child's development and success in school. When prioritizing family engagement, you create a positive and supportive learning environment that benefits children and families. With a bit of creativity, consistency, and the help of technology, you can make family engagement more accessible and effective for all families.