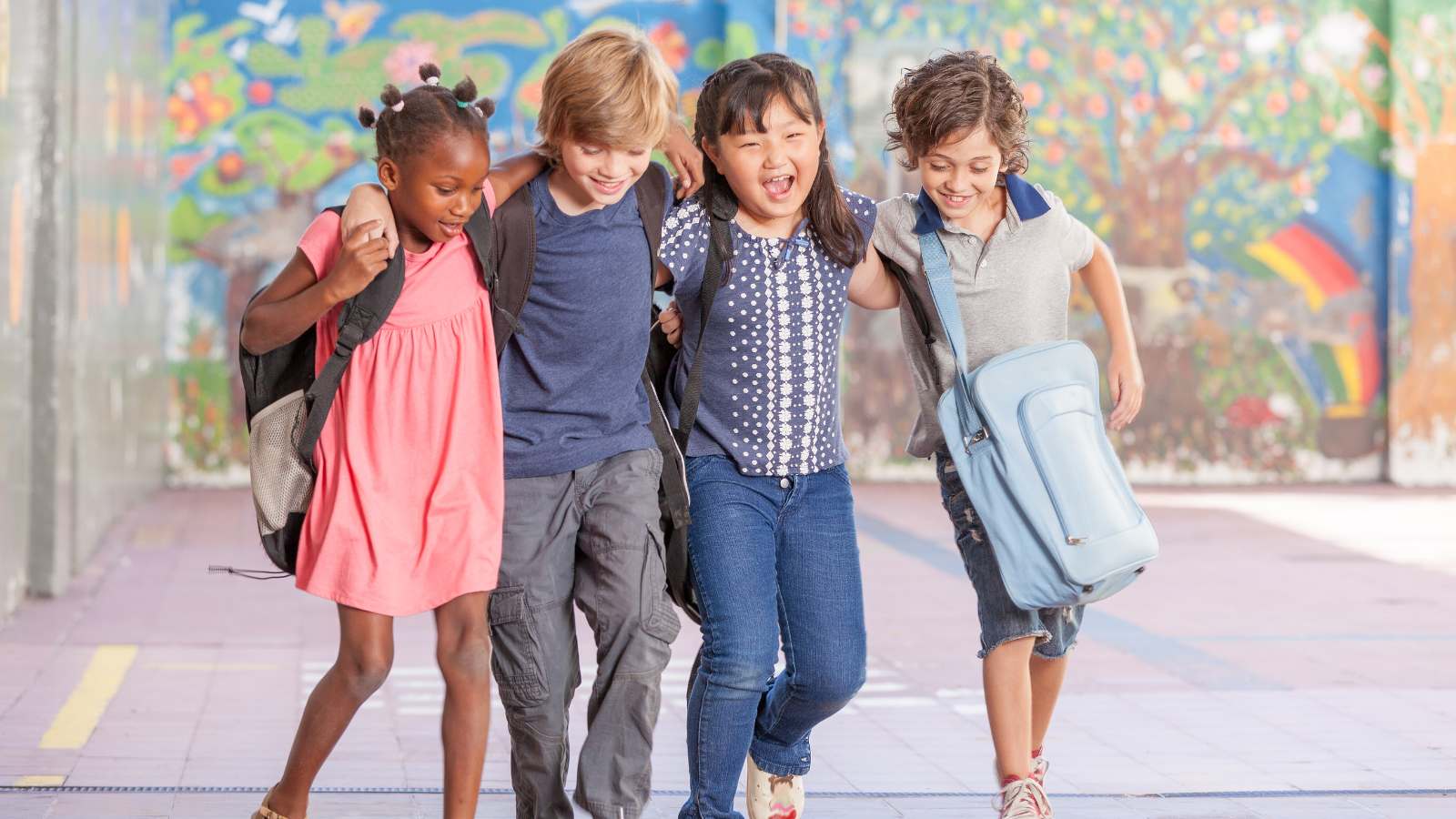 Afterschool programs provide children with extra academic support, skills development, and a safe and fun learning environment after typical school hours end. They also provide critical support to working families who are able to maintain a typical workday without worrying about their children's safety.
Starting an afterschool program, like any other business, requires upfront costs and careful planning. This guide shares how to start an afterschool program, including factors to consider, like associated costs and licensing, and how to build a quality program.
What is an afterschool program?
An afterschool program is a set of structured activities for children of all ages, typically taking place on school days, after regular school hours, usually from 2 p.m. or 3 p.m to around 6 p.m or 7 p.m.. Afterschool programs support the needs of working families by filling the gap when parents or caregivers are still at work and children are done with school.
Afterschool programs can take those extra hours and turn them into meaningful learning time. Children can be exposed to safe and enriching activities that help them explore new interests and skills that regular school time constraints might not allow. These programs can also enhance leadership skills, foster positive relationships between children and adults, and promote community engagement.
Some common afterschool activities include:
Academic activities that enhance student learning, like reading, math, and homework help.
Physical activities like soccer, dance, yoga, and free play to support physical well-being.
Specialized skills development activities focused on a specific topic like leadership, arts and crafts, science and technology, drama, writing, and poetry.
Community service activities that promote community engagement like making cards for children in shelters.
Field trips to exciting educational places like zoos, aquariums, museums, or parks.
The activities vary depending on a program's focus. For example, programs whose purpose is academic enrichment will focus more on enhancing student learning in classroom subjects like math and reading to help them perform better academically. On the other hand, programs that aim to support children's physical activity will focus more on activities that get children moving.
The demand remains high for afterschool programs. America After 3PM, the largest survey on afterschool programs spanning 16 years, found that for every child in an afterschool program, three are waiting to get in.
Licensing requirements for afterschool programs
Similar to starting a preschool, an afterschool program requires a license to demonstrate compliance with state laws. Each state has specific minimum licensing requirements that apply to programs serving children, including afterschool programs. Check your state's licensing agency to learn more about your area's specific licensing requirements.
State regulations can include things like:
Efficient manual or automated child tracking systems
Ample space requirements
Safe food-handling policies
Appropriate child-to-staff ratios
First Aid and CPR certifications
Operational policies and procedures
How much does it cost to start an afterschool program?
Cost is a huge factor to determine when starting an afterschool program. Similar to starting a daycare business, it's essential to research and understand your financial obligation prior to starting your program. As a first step, consider the below start-up and operational costs of running an afterschool program:
Rent or facility cost and utilities like electricity, water, heating, TV, phone, and internet
Employee compensation
Licensing fees
Insurance
Supplies and equipment
Advertising and marketing
Food (if applicable, must meet the USDA nutritional standard)
What makes a quality afterschool program?
A quality afterschool program follows state standards in child growth and development, administration and management, observation and assessment, and health and safety. In addition, a quality afterschool program uses assessment tools to monitor and continuously improve program quality. Here's what you'll need to do build a quality afterschool program.
Perform a needs assessment
Performing a needs assessment helps you determine the demand for your afterschool program. It enables you to answer the questions, "Does my community need an afterschool program?" and, if so, "What exactly do they need?" Set up a task force of a few people to go around the community carrying out a survey, especially with families who might benefit.
Find out what families and children are currently doing for afterschool care and what skill-building challenges their children face that regular school doesn't address. Also, ask them what interests their children might have that would fit well with an afterschool program. Finally, find out what resources in your community are already available to meet their needs and find the gaps between what they need and what's available.
Define your mission, vision, and goals
Write down your program's purpose. What's your desired outcome? For example, is your goal to help improve children's academic skills or to enhance their social and leadership skills? What benefits do you want to bring to the community? What is your financial goal? Writing down your goals will help you create a strategy to achieve them. Also, determine how you will monitor your program's progress toward those outcomes.
While defining your purpose, consider the children's developmental needs and plan to provide them with a place of safety and security. Also, provide them opportunities to encourage their creativity, develop their independence, and set clear expectations for their behavior. Quality afterschool programs should balance academic, recreational, and social activities. However, depending on the children's needs, you might want to focus on a specific area.
Write a business plan
A business plan is a strategic tool for business owners to document how they will start and manage their business. Your business plan should include basic information about your company structure and objectives, staffing, marketing plan, start-up and operational costs, and financial projections. Business plan templates from the U.S Small Business Administration can help you get started with creating the right business plan for your needs.
Choose a location
The location you choose for your afterschool program should be convenient (close to schools and accessible to families), affordable, and compliant with your area's child health and safety requirements. When you're just starting, leasing a full-time private space can be expensive, so you're better off leasing space only for the time you use it. Popular low-cost options include leasing space or a room from community centers, schools, churches, and recreation centers.
Build a curriculum
A quality program should have a variety of exciting and age-appropriate well-planned activities. Children should be able to have input into the program activities so that they're more engaged. Periodically ask the children what they think about the activities and what else they would like to see in the program.
Children develop at different rates, and your curriculum should match children's cognitive, social-emotional, and physical developmental stages. If the activities are too easy, the children might get bored, and if they're too challenging, they might lose self-confidence and get frustrated.
Hire qualified staff
Finding and hiring qualified staff is a crucial component of success for your afterschool program. Take the time to write compelling job descriptions that list the skills and qualifications potential employees should meet as well as the job's duties and responsibilities.
Teachers in the community looking for extra work after school hours could be excellent candidates because they have experience working with children and might even have existing relationships with some children and families.
Consider offering specific afterschool training to your staff as a way to provide additional resources to educators.
Assess the program
Building a quality afterschool program involves continuously assessing your activities and improving along the way. Check that you're implementing best practices and documenting feedback from the children on what they enjoy about the program and what changes they'd suggest.
Regularly observe and assess children's performance in your program as well. Create a system to track progress on any developmental goals and identify each child's strengths and areas for improvement. Use these assessments to make any changes to your program or adjustments to your teaching methods.
Ready to start your afterschool program?
Afterschool programs can provide essential support to working families in your community and provide meaningful learning opportunities for children outside regular school hours. If you're passionate about education and working with children, starting an afterschool program might be a rewarding business for you to explore.