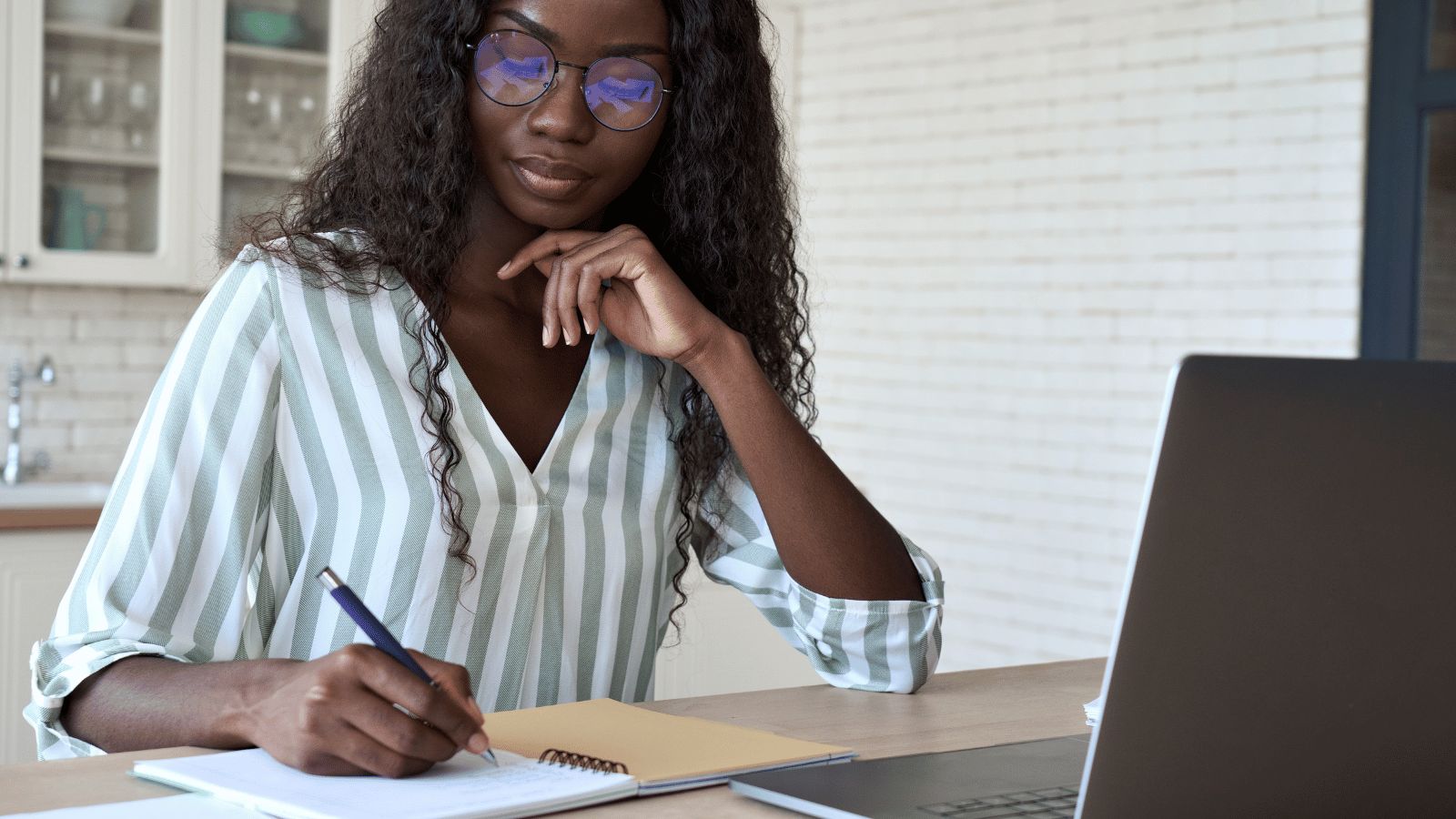 There always seems to be an endless collection of paperwork associated with education. How are you tracking attendance? Where are your records? How do you provide reports for families? If you and your childcare staff are still using the traditional pen and paper, you're likely drowning in paperwork.
As technology advances, its benefits and uses can be felt inside and outside the classroom. Early childhood education software is technology that can support your childcare business needs and help you manage and operate your facility more efficiently.
Keep reading to learn the benefits of using early childhood education software and what features to look for to help your program run smoothly.

Benefits of using early childhood education software
Technology is a powerful tool to have in the classroom and your daily business operations. For educators and administrators, early childhood education software can improve the daily experience of your staff and strengthen the overall quality and financial health of your childcare program. For young children, it allows you to facilitate learning through interactive media and track their progress toward developmental goals.
The benefits of using early childhood education software include:
Streamlining administrative tasks
Childcare educators and administrators are tasked with keeping track of a lot of information. This may include recording attendance, writing daily progress reports, handling licensing or registration requirements, managing enrollment, and invoicing families for services provided. Not only does this require you to use a lot of paper, but it also requires storing it. Additionally, you might not even be aware that you have duplicate, or even triplicate copies stored in multiple places, making it hard to consolidate information.
While early childhood education software can help you cut down on your paper usage, that's just the beginning. It makes life easier by automating these tasks and cutting down the time it takes to complete them. By centralizing your information, these programs help streamline operations, reduce errors, and strengthen the efficiency of your staff and program.
Focusing on the children
The role of your childcare staff includes both administrative and childcare responsibilities. When your staff spends less time on administrative tasks, they can spend more time focusing on the children and putting their efforts toward creating active lesson plans.
This allows educators and administrators to get to know the children in their care and cater to their specific needs.
Promoting and strengthening communication
Early childhood education software promotes and strengthens communication between staff and families. Traditionally, communication between staff and families would include phone calls, emails, or notices sent home with children or by mail.
However, with a software solution, you can share information and progress updates with families in real time, instead of waiting for a call back to share information. By creating an online portal for families, you can give them around-the-clock access to both time-sensitive and general information, such as making payments, learning about in-class activities, and accessing school calendars.
Gaining detailed information on child development
In addition to making it easier to streamline administrative tasks and focus on the children, early childhood education software allows you to gain more insight into the children's progress and development. For example, instead of using pen and paper for attendance, you can use software to inform you on just how often a child is absent, which can guide you in determining whether it's affecting their performance.
With a software solution, you can also store and access photos and videos. The information aggregated by these programs can help you create a detailed profile on the development and progress of each child. This information can be shared with families and other educators to ensure that the children receive the attention and care they need, both inside and outside the classroom.
To fully experience these benefits, you'll need to look for early childhood education software features that lighten your administrative work, strengthen staff-family relations, and free up more time to focus on the children.
Billing
Managing billing and payments is a large part of operating an early childhood education program. One of the best features of billing solutions is that it automates the process, giving families easy access to bills or invoices and helping you receive tuition payments on time. Quality software solutions like brightwheel's billing feature allows you to create and send one-time or recurring invoices, on a date of your choosing, while offering auto-pay to families to eliminate late payments.
The billing features of early childhood education software help you manage your program's finances by centralizing your records in one place. You can also create custom reports, which will come in handy during tax season. There is also flexibility with payment methods, allowing families to choose the payment method that is most convenient for them, including credit card or bank transfer payments. This software can also help manage subsidy payments your center receives, enabling you to track money owed to your center and money received from agencies.
Childcare administration
In early childhood education, just as much work is required for administrative tasks as it is for educating the children. The childcare management functionality of software can streamline everyday processes, minimizing the time spent on administrative tasks and maximizing the time spent with the children.
Early childhood education software can also help your program streamline the admissions process in many ways. The software allows families to sign and submit forms online and provides open communication for contacting those on your waitlist. To save time after enrollment, you can enable families to create their child's profile, so it is complete by the time they're enrolled in the program.
The management functions can also help you scale your program. You can circulate documents such as forms, event flyers, menus, or handbooks, to both families and staff. This software also offers detailed reporting on the children, staff, and program, which you can use to ensure that you're maintaining compliance with childcare licensing and registration laws.
Family communication
Early education is a collaborative effort between educators and families. To keep them working together, there needs to be open communication to keep families engaged in your program and invested in their child's progress.
Communication solutions allow educators and administrators to message parents and families directly through an app. This keeps families informed on the daily progress of their children. You can share pictures and videos directly through the app—making families feel like active participants in the classroom—and also send announcements about important events and activities.
Lesson planning
Although lesson planning is essential to successful teaching and learning outcomes, it can be time-consuming. A tool like brightwheel's lesson plan software is designed to help you save time during lesson and curriculum planning.
This program includes digital lessons and hands-on learning materials that are easy for educators to implement in the classroom. Instead of spending time looking up your state's early learning standards, you can refer to the software, which has them preloaded. It also contains DRDP learning frameworks and Montessori progress indicators. The curriculum planning solutions provided by this program also make providing progress reports easier. Instead of manually compiling all the information, the software can help create data-rich reports that include photos, videos, and more.
Childhood observation
Early childhood education requires formal and informal assessments to evaluate child development. Software programs have features that help with both.
Your educators may use informal techniques, such as observation and samples of work, for early assessment. Early childhood education software can store staff observation notes as well as pictures and videos. This information is collected in the program and can be used to enhance formal assessment techniques, such as portfolios and progress report cards, to gauge a child's learning and understanding while identifying their strengths and weaknesses.
The information in these programs makes sharing child observations and assessments with other staff and families easier than ever before. All individuals who play a role in a child's early education and development have around-the-clock access to their progress.
Manage your childcare business efficiently
Early childhood education software may not simplify every aspect of running a childcare business, but it can help save you valuable time and improve your business operations. By streamlining tasks related to billing and operations, strengthening communication between staff and families, and increasing opportunities to focus on children and their development, the right early childhood education software can fit your business needs and help you run your program efficiently.
---
Brightwheel is the complete solution for early education providers, enabling you to streamline your center's operations and build a stand-out reputation. Brightwheel connects the most critical aspects of running your center—including sign in and out, parent communications, tuition billing, and licensing and compliance—in one easy-to-use tool, along with providing best-in-class customer support and coaching. Brightwheel is trusted by thousands of early education centers and millions of parents. Learn more at mybrightwheel.com.