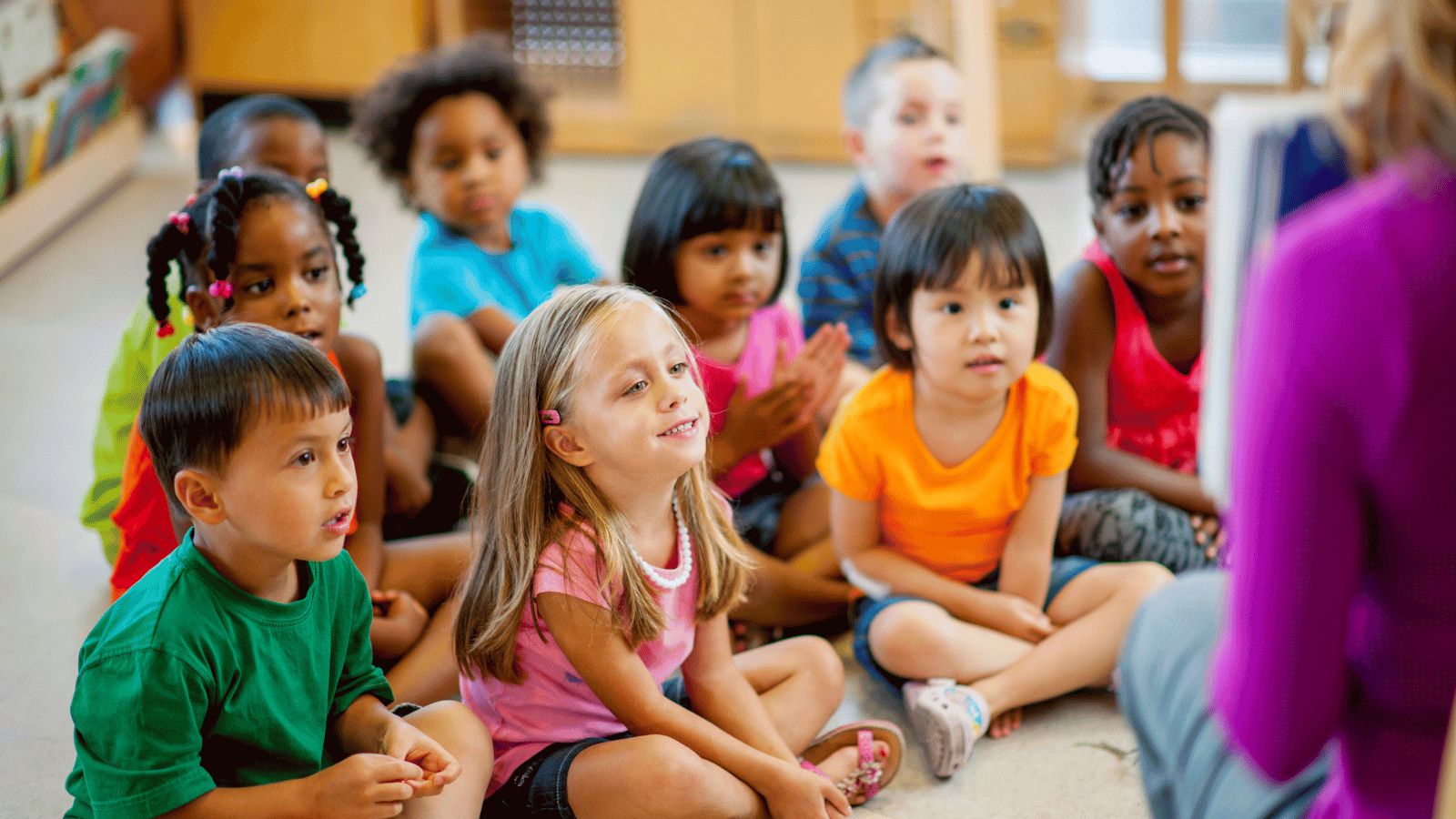 It's never too early to teach children the importance of diversity, equity, and inclusion (DEI). As an educator or childcare director, fostering a culture that prioritizes these values is essential.
This means emphasizing DEI in all facets of your business—from finding ways to create a classroom environment that encourages learning, discussing, questioning, and celebrating one another's differences, to hiring staff that reflects the diversity of the children around them.
Diversity, equity, and inclusion in the early childhood education context
Early childhood is when children have the opportunity to experience a melting pot of different cultures, genders, religions, physical abilities, and more. Children are impacted by these areas in their formative years and are more aware than one may think when it comes to bias and stereotyping. Parents often assume their children are too young to learn or understand race and diversity. However, research shows that toddlers and children under five can understand messages and ideas about race, while infants as young as six months see the differences in skin color.
Additionally, by age five, children begin associating certain traits, stereotypes, social status, and characteristics with race based on what they've learned from the people and environment around them. Children are like sponges; early on, they soak up what happens around them and mimic what they see and hear. Therefore, when it comes to early childhood education, it's important to promote diverse, equitable, and inclusive learning environments to combat the racism and bias that are prevalent today.
Source
The significance of diversity, equity, and inclusion in early care and education
Although children can subconsciously pick up on these differences at six months of age, they're not yet at an age where they can form opinions on their differences. However, early childhood education opens the door to having these conversations and molding minds to approach these topics positively and openly.
Children are impressionable during early childhood and are still learning right from wrong. As their teacher, you can help them understand, accept, respect, and appreciate people's differences. Over time they'll learn how to form their own opinions, feelings, and attitudes towards people who may be completely different from them.
Exposing them to diverse ways of being ultimately instills compassion, kindness, open-mindedness, and empathy and teaches children how to treat people with respect, regardless of their background. Celebrating these differences also improves their self-confidence and how they see themselves.
How to promote diversity, equity, and inclusion at your center
The children at your center come from all different walks of life, so it's important to find ways to incorporate and promote diversity, inclusion, and equity. Whether it's finding ways to represent different religions, socioeconomic backgrounds, ethnicities, cultures, and family units, reinforcing respect and acceptance for these differences is key.
DEI examples in curriculum
Planning a curriculum that showcases the differences amongst people helps children recognize inequities in social structure, challenges stereotypes, gives everyone a voice, and helps them develop social action skills to support and help others who may be differently abled.
Below are strategies to consider when incorporating values of diversity, equity, and inclusion in your childcare or preschool curriculum:
Create activities that allow children to share details about who they are, their culture, and their background. Children will get exposed to facts about different ethnicities, cultural traditions, religions, genders, family types, physical abilities, and more.
Provide various books, dolls, toys, and learning materials highlighting characters with diverse backgrounds, mental and physical qualities, religions, and more. Some books that showcase these differences include Hair Love, What Happened to You, and This Beach is Loud. This allows children to point out the similarities they see in themselves and the characters and teaches them how to interact with people who may not look or act like them.
Prioritize values of diversity, equity, and inclusion in your lesson plans. How you structure your curriculum and teaching methods can also influence how children learn about diversity, equity, and inclusion. For example, the Reggio Emilia approach aims to ensure that every child feels like they belong. It also aims to strengthen their sense of identity as an individual. This approach can promote diversity and inclusion surrounding their unique needs, learning, and physical abilities.
Plan celebrations, such as holidays that reflect the diversity of the children in your program. Everything from the decorations to the food you serve should include all backgrounds.
Incorporate activities inspired by events such as

Black History Month

in February, Women's History Month in March, and Asian American and Pacific Islander Heritage Month in May that celebrate and recognize the contributions and achievements of people from different cultural backgrounds.
Examples of classroom and program-based policies
To advance diversity, equity, and inclusion in childhood education, you can enforce various policies and practices for your staff and children's families.
Create diverse and inclusive experiences. Ensure that all the children are represented in their daily experiences. Use your lesson plans, school decor, and more to reflect everyone's similarities and differences.
Build equitable and accessible spaces. No child should feel limited in their abilities to access certain areas or participate in various activities. Find ways to implement equitable and accessible spaces into lessons, activities, and areas within the classroom.
Create an environment that supports multiple voices. Give families and children the opportunity to voice their opinions and issues regarding any implicit biases or barriers they face related to DEI.
DEI examples in administrative practices
Every child brings their own unique and diverse background to the classroom, along with early childhood teachers and staff. Studies show that children benefit academically and emotionally by having teachers who look like them.
Expand your hiring standards. Recruiting and retaining a team that reflects your center's diversity impacts how they feel, communicate, and interact. It also opens up the possibilities of who and what they will become. Reexamine your job requirements and qualifications, challenge your views and opinions, and start a dialogue with your colleagues on how your center can do better to ensure diversity, equity, and inclusivity in its hiring practices.
Create policies and protocols for challenging behaviors. Find ways to support children who exhibit challenging behaviors. Start a dialogue between their families and your staff about what steps can be taken to address issues and concerns effectively and equitably.

Utilize software to manage subsidies and streamline billing. Government programs can provide funds to families who need financial assistance to pay for child care. As a childcare provider, participating in a government financial assistance program and enrolling such families can promote values of diversity, equity, and inclusion at your center. Consider incorporating a software to help you manage your subsidies like brightwheel's subsidies feature. This software will easily track and manage subsidies from agencies and simplify the billing process by providing a holistic view of the total balance for each child across all payers.
DEI examples in communication to staff, families, and the larger community
Incorporating DEI values into your communications allows everyone, including teachers, staff, children, and families, to feel accepted. It raises awareness of implicit biases while creating a welcoming environment for everyone.
Families and teachers can build a trusting relationship that empowers both parties to change how they perceive and interact with others regardless of their race, gender, ethnicity, religion, culture, or background. Here are some ways to create a welcoming environment for everyone:
Speak the language. Hire staff or have translation and interpretation resources that support effective communication with current and prospective children and their families who speak a different language.
Remove participation-related barriers. One aspect of implicit biases is that they often limit how involved members of marginalized groups can be in leadership and decision-making. Address any factors that can create a barrier to families and the community in attending meetings and volunteering at the center. For example, consider changing the date or time of a meeting to accommodate the schedules of working families.
Incorporating DEI into early childhood education
Diversity, equity, and inclusion don't have to be touchy subjects when educating young children. However, by avoiding these topics, we're bound to contribute to harmful stereotypes and biases that negatively impact society.
As an educator, exposing your class to all the differences that make everyone unique is essential. Creating an anti-bias curriculum exposes children to meaningful conversations, discussions, and learning experiences that build acceptance and help build up their sense of self.