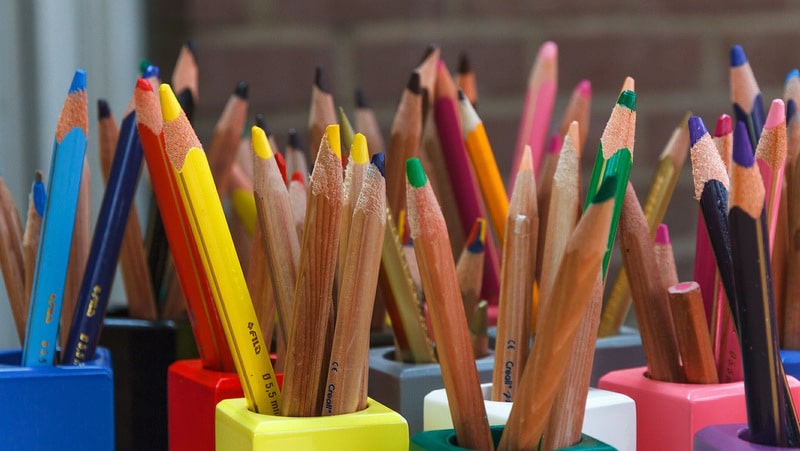 February is Black History Month! Officially observed from February 1st to March 1st in the United States since 1976, Black History Month is a time to recognize and celebrate Black people's achievements and contributions throughout history. Other countries around the world, including Canada and the United Kingdom, also celebrate Black History Month.
According to National Geographic Kids, Black History Month "honors all Black people from all periods of U.S. history, from the enslaved people first brought over from Africa in the early 17th century to African Americans living in the United States today."
Why is Black History Month important for children?
Children of all ages notice physical differences like skin color. A study from the University of Toronto suggests that children as young as six months tend to have a preference for same-race faces and are biased towards those of different races.
Fortunately, children are never too young to learn about the beauty of humanity, and you can incorporate Black History Month activities for children to teach important concepts. Like the ABCs and 123s, social behaviors like empathy and noticing and celebrating differences need to be taught in the early childhood classroom.
We can support this learning through an anti-bias curriculum, which includes representing diversity through literature, music, materials, and activities and inviting conversations about difference.
For infants and toddlers, this can mean offering board books that center on diverse characters, representing diversity through dolls, toys, and other classroom materials, and playing music from various musicians.
As children move into preschool, you can have them participate in more advanced activities for Black History Month, such as picture book readings and explorations that invite questions and thoughtful discussions about race.
How to highlight African American culture for children
Celebrating Black History Month can invite questions from children about racism and injustice, which can be challenging for educators and parents to navigate.
But Black History Month is a perfect opportunity to lean into a child's curiosity and teach them how to discuss their differences respectfully. When planning Black History Month activities, keep the following tips in mind.
Teach children that the purpose of Black History Month is to remember and celebrate.
Black History Month exists as a time we set aside to acknowledge what African Americans accomplished in the face of severe injustice and celebrate those achievements.
To help introduce the concept, you may want to compare it to how we celebrate someone on their birthday, or explain that we're learning about what happened before birth so we don't forget how important it is.
Black History Month activities should focus on both celebration and acknowledging injustice.
It wasn't easy for African Americans to accomplish all the things that children will learn about during Black History Month. Teachers and families should acknowledge the struggles and sacrifices and celebrate African Americans' great triumphs throughout history. This teaches children—particularly Black children—that Black History is about much more than slavery.
Emphasize the significant role of African Americans in the big picture of American history.
Use Black History Month to introduce children to the various African American key players who built and contributed to the advancement of American society. In addition, remind children that Black history and culture are highly influential and essential parts of American history.
Creative and educational Black History Month activities for children
Need ideas for Black History Month activities for preschool and beyond? Try our collection of playlists, book suggestions, activity ideas, and other resources to help you celebrate Black history in your early childhood classroom this February and all year!
Black History Month activities that are music-related
Listen to Black musical artists
Many Black creators are making amazing music and video content for young children. This list that features several Black music artists for children is a great starting point.
Listen to stories with Nanny Nikki, sing songs with Uncle Devin, and learn new words in Spanish with Ms. Niki's Music Class. Many artists have also made their songs and videos available on YouTube and Spotify. This Spotify playlist features almost 4 hours of children's songs by African Americans.
Discover music from different Black cultures
Putumayo Kids is known for its world music collections and kid-friendly music from many different cultures. Celebrate Black heritage with African, Caribbean, and American music!
Put on a playlist of jazz music for children
Jazz at Lincoln Center, directed by famous trumpeter Wynton Marsalis, has compiled a playlist of jazz for children. This playlist features jazzy renditions of Sesame Street songs, kid favorites, and classic tunes performed by jazz icons such as Ella Fitzgerald, Dizzy Gillespie, and Charlie Parker.
View the Soul Science Lab concert
Together, music artists and educators Chen Lo and Asante' Amin are the duo known as Soul Science Lab. Their free "#ConcertforKids" on YouTube includes storytelling and showcases the soul, funk, and hip-hop genres that originated in African American communities.
Black History Month books for children
Literature is a great way to introduce new subjects and ideas that inspire different activities, from science to literacy to art!
Read Antiracist Baby to small children
Ibram X. Kendi, the author of How to Be an Antiracist, offers a board book for little ones: Antiracist Baby. Bright, bold illustrations by Ashley Lukashevsky accompany Antiracist Baby's quest to make the world a more just place for all (ages 0 - 2).
Music-inspired board books
Cedella Marley, reggae artist and daughter of Bob Marley, has written two board books for children inspired by her father's music: One Love and Every Little Thing.
These songs of hope, joy, and community pair beautifully with the pictures by author-illustrator Vanessa Brantley Newton. Invite children to listen to Bob Marley's original songs after reading the books (ages 0 - 2).
Books featuring Black children and families
Many books are more suited to older children, but Here Wee Read has compiled a list of Black History Month books perfect for preschool (ages 3 - 5) and created a great list of board books featuring Black babies and families (ages 0 - 2).
Romper's list of 31 Children's Books Featuring Black Characters includes fiction and non-fiction stories for your classroom (ages 3 - 5). And this list of Coretta Scott King Book Award Winners is rich with great recommendations, as these awards are "given to outstanding African American authors and illustrators of books for children and young adults that demonstrate an appreciation of African American culture and universal human values."
Books about Black historical figures
Introduce little ones to influential change makers in history with My First: Little People, Big Dreams, preschool-friendly versions of titles from the Little People, Big Dreams series.
These books tell the stories of inspirational figures like Harriet Tubman, Maya Angelou, Rosa Parks, Wilma Rudolph, and Josephine Baker (ages 2 - 4). Next, the ABCs of Black History by Rio Cortez and Lauren Semmer is an excellent introduction to the people, places, and terms of Black history (ages 3 - 5).
Other educational Black History Month activities for children
Teach Black history through folk art
Artist and author Faith Ringgold uses folk art and quilting styles to illustrate her children's stories. Ringgold has written many books for children, including three for very young children: Counting to Tar Beach, Cassie's Colorful Day, and Cassie's Word Quilt.
Make a story quilt together using squares of fabric or paper as a companion activity. Find this activity and four others inspired by Black artists at We Are Teachers.
Introduce children to George Washington Carver
Invite children to learn about George Washington Carver, a pioneer in agricultural science. Carver is known for his work with peanuts, soybeans, and sweet potatoes. Young botanists can grow their owne sweet potato plants with this fun experiment!
Learn about space and Black history
Space enthusiasts will enjoy learning about Mae Jemison and Neil Degrasse Tyson. Check out Mae Among the Stars by Roda Ahmed and talk with children about what might be needed for a trip to space. This could be a great imaginary play prompt!
The book Look Up with Me by Jennifer Berne, with an introduction by Degrasse Tyson, offers an introduction to the astrophysicist's life and fun facts for budding astronomers. Invite children to share their knowledge about space and make meteor paintings!
Illustrate Black history with art
Paint portraits inspired by contemporary artists Kehinde Wiley and Amy Sherald. Wiley, who painted the portrait of President Barack Obama, and Sherald, who painted the portrait of First Lady Michelle Obama, both have beautiful and distinct styles.
Invite students to explore their paintings. What do they notice about them? What colors and shapes do they see? Children can use art materials of all colors and shades to create self-portraits or portraits of significant figures in Black history. The book Parker Looks Up by Parker and Jessica Curry is perfect companion reading!
Make a collage
Creating collages is a fun and educational activity even for young children. Guide preschoolers and all ages through this Black History Month activity by finding photos of Black figures online and printing them or providing magazines that children can use to cut out images. While children are gluing the photos side by side to make a collage, use this time to educate them on each person's contribution to Black history.
Black history find-a-word puzzles
Brandi from the blog Mama Knows It All created free printables that help familiarize children with influential people, events, and inventions in Black history. Use them as-is for older children or customize the idea to suit younger ages.
For example, while children search for and find words, use the opportunity to teach them about the Black history figures featured in the puzzle.
Cook traditional African American recipes
Food is a wonderful way to learn about Black history. African American food has significantly impacted our culture, and the recipes speak deeply into Black history's culinary influence.
Modern cookbooks such as Jubilee and Watermelon and Redbirds pay tribute to historic and culturally treasured recipes. Food52 also has a list of 38 Black History Month recipes that would be suitable to make with little helpers.
Black History Month resources
How to talk to children about racism
Learning about Black history means learning about the ongoing fight for freedom and justice against the forces of racism and oppression. This article from NAEYC shares helpful books, activity ideas, and topic questions for having these conversations with young children.
The National Museum of African American History
Explore the National Museum of African American History in-person or online. The Smithsonian museum in Washington D.C. has online access to the collection. The website even features a section dedicated to early childhood education!
Helpful anti-bias websites
EmbraceRace, The Conscious Kid, and Learning For Justice have book lists, articles, guides, webinars, and more to support your school community's anti-bias education goals. You can also find them on Facebook, Twitter, and Instagram.
Diverse classroom materials
If you notice a lack of diversity in your classroom toys and materials, check out these lists from Colours of Us featuring dolls, puppets, puzzles, and more!
Anti-bias curriculum
When offering art supplies, check that they represent many different skin and eye colors, hair colors, and textures (especially if using fabric or yarn). For a deeper look at anti-bias curriculum practices, see this article from NAEYC.
Celebrate Black History Month all year
Black History Month is a great opportunity to recognize and celebrate Black history in your early education program in February and beyond. Return to these resources to help you create an inclusive curriculum for every month of the year.
Honor the diversity of your community by acknowledging other important celebrations throughout the year: