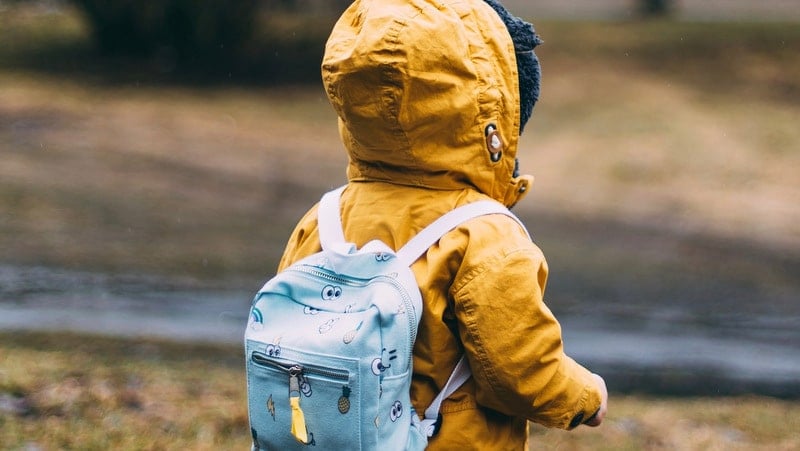 The forms you use for your early childhood education program are often so simple that you may easily overlook their potential for improvement.
Take daycare sign-in sheets, for example. Daily or monthly attendance sheets are vital in accounting for children's whereabouts at your program and gathering accurate attendance data for licensing record keeping and billing purposes.
Optimizing your childcare center or preschool's check-in experience can make the process easier for families and staff. A simplified process can also save your childcare business time, money, and frustration.
Let's look at the pros and cons of traditional printable sign-in sheets and explore the benefits of moving to a more modern, digital solution for child check-in and attendance tracking.
Traditional printable preschool sign-in sheets
Printable childcare sign-in sheets are typically structured one of two ways:
Sign-in sheets by child: Each child has their own check-in sheet that records their attendance throughout the week
Sign-in sheets by week: The attendance of all children in your program is noted on a single sheet every week
Both have benefits and drawbacks to consider before choosing the most suitable method for your program.
Daycare sign-in sheets by child
Pros:
This method stores all of a child's attendance information in one place. You don't need to cross-reference an entire class roster to calculate which days or how many sessions a child has attended.
If you bill parents based on how many days a child comes to your childcare or daycare center, or if you have a surcharge for certain activities, attendance sheets by child can make calculating invoices easy.
A child's sign-in sheet also gives families a concise overview of their attendance and drop-off times, and its information remains relatively confidential.
Cons:
Customized daycare sign-in and out sheets can make drop-off and pick-up more hectic for families, who have to find the right paper to sign. You'll also have more sheets to keep track of, store, and file.
This method also makes calculating total attendance more difficult, as you must consult each child's attendance record to reach a group total. In addition, this can make adding up business income and expenses more time-consuming.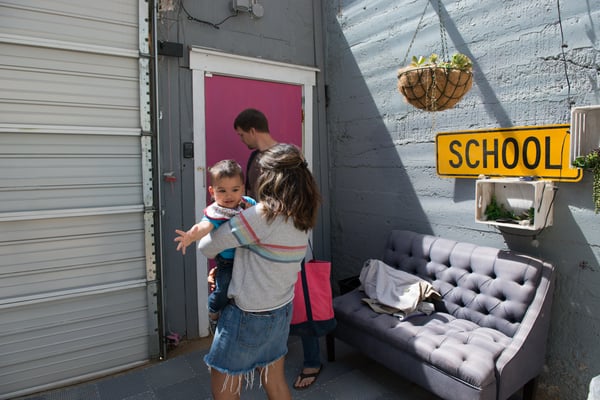 Daycare sign-in sheets by week
Pros:
Having one sign-in sheet per week is much less paper for staff and families to manage at drop-off. In addition, it can simplify your preschool or childcare center's morning procedures and reduce some of the sign-in chaos.
It is also easier on your bottom line to print one sign-in sheet per week rather than printing separate sheets for each child. Using one sheet per week will also take up much less storage space at your center.
Tracking children's attendance by week makes it easy to work with your weekly or monthly attendance numbers. You can also see who participated in which activities, which is convenient for calculating weekly or monthly costs and expenses.
Cons:
If you split attendance at your childcare center by days of the week, such as a Monday/Wednesday/Friday group and a Tuesday/Thursday group, you will need to print more than one attendance sheet every Monday morning. If you have a more flexible daily schedule, a weekly sheet may not be able to accommodate this.

Additionally, it is harder to see the attendance of one child at a glance and you will still need a separate sign-out sheet.

Paper sign-in sheets are not a one-size-fits-all solution. What you choose to use depends on how your childcare center runs, how many children you have, and your scheduling and billing practices.
Digital sign-in sheets: The best of both worlds
Using digital sign-in and sign-out sheets at your center offers many benefits to your staff and families. An efficient, digital drop-off means that families and teachers can improve the quality of their connections in the morning with a simple way to record attendance. A digital check-in system can also save you time on administrative tasks, giving you the ability to run reports quickly and integrate attendance data with billing.
Easy to use and access
Digital sign-in and sign-out solutions allow families to sign in quickly and securely. You and your staff can view sign-in information by child, classroom, or length of time. And the best news? Digital sign-in sheets are more manageable for families to use than paper forms.
With digital sign-in and sign-out sheets, you don't have to worry about physical storage because all your check-in data is stored in the cloud for easy access when you need it, saving you administrative costs on paper and ink.
Simplified process for staff and families
With a tool like brightwheel's attendance tracking feature, families can use an app to sign their children into child care. Every enrolled child will be in your digital system, and families can select their child's picture on your digital device. Then, they can digitally sign their name or use a unique four-digit passcode to securely mark their child as dropped off or picked up. Families can also use their devices to scan a QR code at your center to quickly and securely sign their child in, add notes, and even sign in multiple children at once.
Accurate reporting
When you're ready to look at your attendance data to calculate bills or check tardiness or late pick-ups, you can quickly run a check-in report that allows you to sort that data. In addition, the configuration options and automated reporting of electronic sign-in save you and your staff time both at check-in and when it comes time to look at your records for billing, enrollment, or preparing for a meeting with your child's guardian.
Using digital sign-in and sign-out is just as secure as paper sign-in because each family has a unique code to verify their identity. Families can quickly get in and out during drop-off without waiting for staff to oversee the check-in process.
Integrated attendance data with billing
Integrating the monthly attendance sheet with your childcare billing system is one of the most convenient features of a digital sign-in and sign-out system. Rather than tally the number of sessions a child has attended or which days they attended manually you can automatically generate an invoice based on what has been logged in your digital sign-in system. Childcare software that includes a billing system can also generate payment logs that record each family's payments and gives you a centralized view of your finances.
Simplify your sign-in process
Digital sign-in sheets minimize your check-in efforts and maximize your control over your daily attendance data. They also simplify your administrative work regarding billing, maintaining attendance records, and calculating costs. Using a digital sign-in system at your childcare center can help you reduce friction during hectic times while maintaining a secure process to manage attendance daily.
---
Brightwheel is the complete solution for early education providers, enabling you to streamline your center's operations and build a stand-out reputation. Brightwheel connects the most critical aspects of running your center—including sign in and out, parent communications, tuition billing, and licensing and compliance—in one easy-to-use tool, along with providing best-in-class customer support and coaching. Brightwheel is trusted by thousands of early education centers and millions of parents. Learn more at mybrightwheel.com.