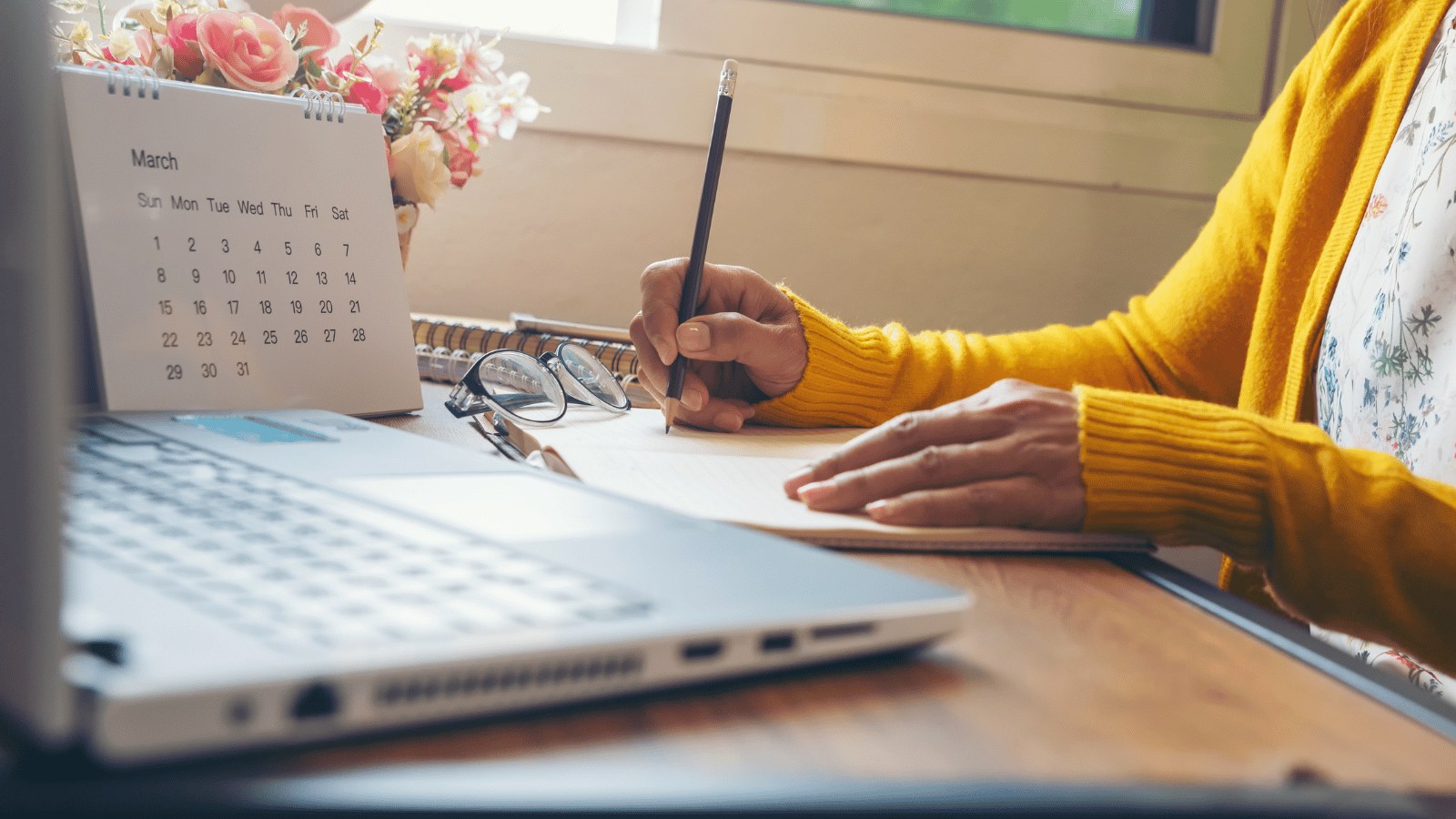 For many, talking about money can be a sensitive topic. When running a childcare business, this is especially the case when it comes to asking for payment on unpaid invoices. Sending payment reminders to your families can be uncomfortable, but it's a necessary part of owning a business. With a clear payment policy in place and an organized billing system, you can stay on top of late payments and ensure your childcare business gets paid on time.
How to ask for payment
As a childcare business owner or administrator, it's important to protect the financial health of your business. In order for you to pay your bills on time, you need to receive prompt and complete payment each month from your families. It's important to create an organized billing system to send invoices and keep track of payments, and have clear procedures to follow in the event of unpaid invoices.
Establish a payment policy
The first line of defense for ensuring that you receive payment on time is to have a clear payment policy and communicate it to all families. Your payment policy can include deadlines for invoice payments (such as the 1st of the month) and the consequences of late payments (e.g., charging a $15 late fee on the 6th day of the month). Include your payment policy in your family handbook along with your other policies and procedures and consider having parents sign off on the policy to indicate they've read and understood your policy around payments. A clear policy will also help protect you in case of any payment disputes.
Offer multiple payment options
Offer multiple forms of payment so each family can use what's convenient for them. Payment options can include check, cash, credit card, and bank transfers. Accepting various payment methods can help reduce barriers to paying on time, as families can choose their preferred way to pay.
Set up a reminder schedule
When you enter into a contract with a new family, they'll receive invoices from you at the frequency you set with them. But sometimes one email with your payment reminder can get lost in an already crowded email inbox. Multiple reminders will give parents a heads up so they can start preparing payment in advance and continue to be reminded in the event the due date has passed. This is an example of what your email reminder schedule may look like:
Payment reminder two weeks before payment is due
Payment reminder one week before payment is due
Payment reminder one day before payment is due
Payment reminder the day payment is due
Payment reminder one day after payment is due
Payment reminder one week after payment is due
Payment reminder two weeks after payment is due
Payment reminder one month after payment is due

In addition to email reminders, sending payment reminders via a childcare app, like brightwheel, can be extra convenient for you and families as they can receive a notification sent directly to their mobile device with the same app they use for daily communications with your center. Parents will be prompted to make a payment and can even set up autopay directly in the app. This easy-to-use feature saves you time and gives families flexibility.


Send an overdue invoice
Even after you have done your due diligence as a business owner by informing families when payment will be due and sending them multiple reminders, there still may be times where you don't receive payment on time. In those situations, you can send the family an overdue invoice letter. This makes it clear to them that payment is past due and provides a sense of urgency for it to be paid.
Make a phone call
Discussing payments over the phone can be intimidating, but sometimes a phone call can help you understand the family's situation and discuss possible solutions. When calling a family, be cordial and explain why you are calling. Be polite, not accusatory, about late or missed payments. Ask questions to get a better understanding of why the family has missed their payment, listen to what they say, and summarize what payment arrangement you agree upon before ending the call. If they don't answer, leave a voicemail and send a text message that reiterates the purpose of the call.
Charge a late payment fee
As a business owner, you can establish a policy for what happens if a family doesn't pay an invoice by the due date. Charging a late payment fee offers an incentive for families to pay on time. You can either charge a one-time fee or a recurring fee for each day between the due date and when payment is received.
Payment reminder template
Remember to be polite, professional, and concise when writing a payment reminder email to families. Ensure to personalize the email with the parent's name and include other important elements like the child's name, the amount due, the payment deadline, and expected action. Below is a sample payment reminder email template you can use or reference.
Dear [Name],
Hello from [your business name].
We are writing this email as a gentle reminder of the outstanding childcare fees for your child, [child's name], in the amount of [amount] for the month of [month, year]. We have attached a copy of the invoice again for your reference.
We kindly request your prompt payment of the total due amount of [amount due] by [due date].
If you have any questions regarding your payment, we are happy to help.
Thank you in advance,
[Your name]
Payment reminder FAQs
Can I write off unpaid invoices?
You can write off unpaid invoices if certain requirements are met. Having an accounting software is a great help because the unpaid invoice needs to be recorded in your business' accounting books to qualify. You also need to be paying your taxes on an accrual basis because the income on the unpaid invoice still needs to be reported on your tax returns for you to be able to write it off.
As the merchant, you'll need to prove that you reasonably did attempt to collect the payment. The last requirement is whether the invoice is likely to be paid in the future or whether it can be deemed "worthless." It has to be a fair assumption that the family is not likely to pay the invoice in the future. These are the basic conditions to write off unpaid taxes, but actual eligibility will depend on your unique situation.
What can I do to prevent late or abandoned payments?
First, ensure that families understand your payment policy, including due dates and the consequences for late payments. Send multiple reminders to your families so monthly payments don't fall through the cracks and consider charging a late fee as a way to encourage on-time payments. Here are some other strategies you can implement:
Consider billing software: A tool like brightwheel's billing feature sends automated invoices to families, reducing paperwork and enabling families to securely pay online.
Request advance deposits: As a part of your payment policy, you might ask for a portion of your payment upfront before you begin caring for a child.
Make payments simple and easy: Accepting a variety of payment methods or having one efficient payment processor makes it easier for families to send payments and for your business to receive them.
Communicate frequently: Check in with families on a regular basis to keep them updated on their child's progress, building trust in your program which can help you navigate any issues in the future.
Can I charge late payment fees?
Yes, charging a late fee is a standard business practice. In fact, late payment fees are an effective way of getting your families to pay on time, as having to pay an additional fee is often a deterrent for being late with your payment. If you don't receive payment by your due date grace period, a typical late fee to charge is $25. However, you know your customers best, and you may choose to charge a smaller late fee such as $10. You could also consider charging a fee such as $5 for each day the payment is late.
What are some tips for writing a professional payment reminder email?
Having a simple yet professional payment reminder email template can help save you time when you send payment reminders for overdue invoices. Here are some tips to remember:
Send reminders in a timely manner: Set up a reminder schedule to increase the chances of on-time payments. Consider sending a reminder a few days before the due date and immediately after if the payment deadline is missed. Remain persistent and send more than one reminder if necessary.
Use clear and concise language: Include a simple, direct email subject line and attach the invoice again that clearly states the total amount due and the due date. Reference your payment policy and the consequences for continued late or missed payments.
Be polite: Approach your families in a friendly, polite way and offer helpful information to get your invoices paid in a timely fashion. Remind them of the different ways they can pay and how they can reach out to you with any questions.
Follow up with a phone call: If your multiple email reminders go unanswered, try following up via phone. Sometimes a phone call can add a little more urgency to your request.
What can I do if someone refuses to pay?
If your continued reminders and attempts to collect payment have been unsuccessful, the next step is to take action to get your unpaid invoice paid. You have a few options for what to do next. Each one will have different pros and cons, so choose one that is right for you and your business. You can:
Hire a debt collection agency: This option will do the work for you to retrieve the money you're owed, but their fees are often expensive and could add up to as much as 50% of the amount they collect for you.
Go to small claims court: In some cases and depending on the amount you are owed, it might make sense to engage in legal proceedings. Keep in mind that this option will involve legal fees.
Refuse service: If there is a family that has not made payments, your business has the option to no longer provide childcare services until payment is made.
Make unpaid invoices a thing of the past
Childcare businesses provide an important, necessary service to families with young children. Your business deserves to be paid on time for the work that it provides. Encouraging families to meet your payment deadlines starts with a clear payment policy. The key is to be persistent and polite with your reminders, and have an efficient billing system in place to help your business get paid on time every time.
---
Brightwheel is the complete solution for early education providers, enabling you to streamline your center's operations and build a stand-out reputation. Brightwheel connects the most critical aspects of running your center—including sign in and out, parent communications, tuition billing, and licensing and compliance—in one easy-to-use tool, along with providing best-in-class customer support and coaching. Brightwheel is trusted by thousands of early education centers and millions of parents. Learn more at mybrightwheel.com.