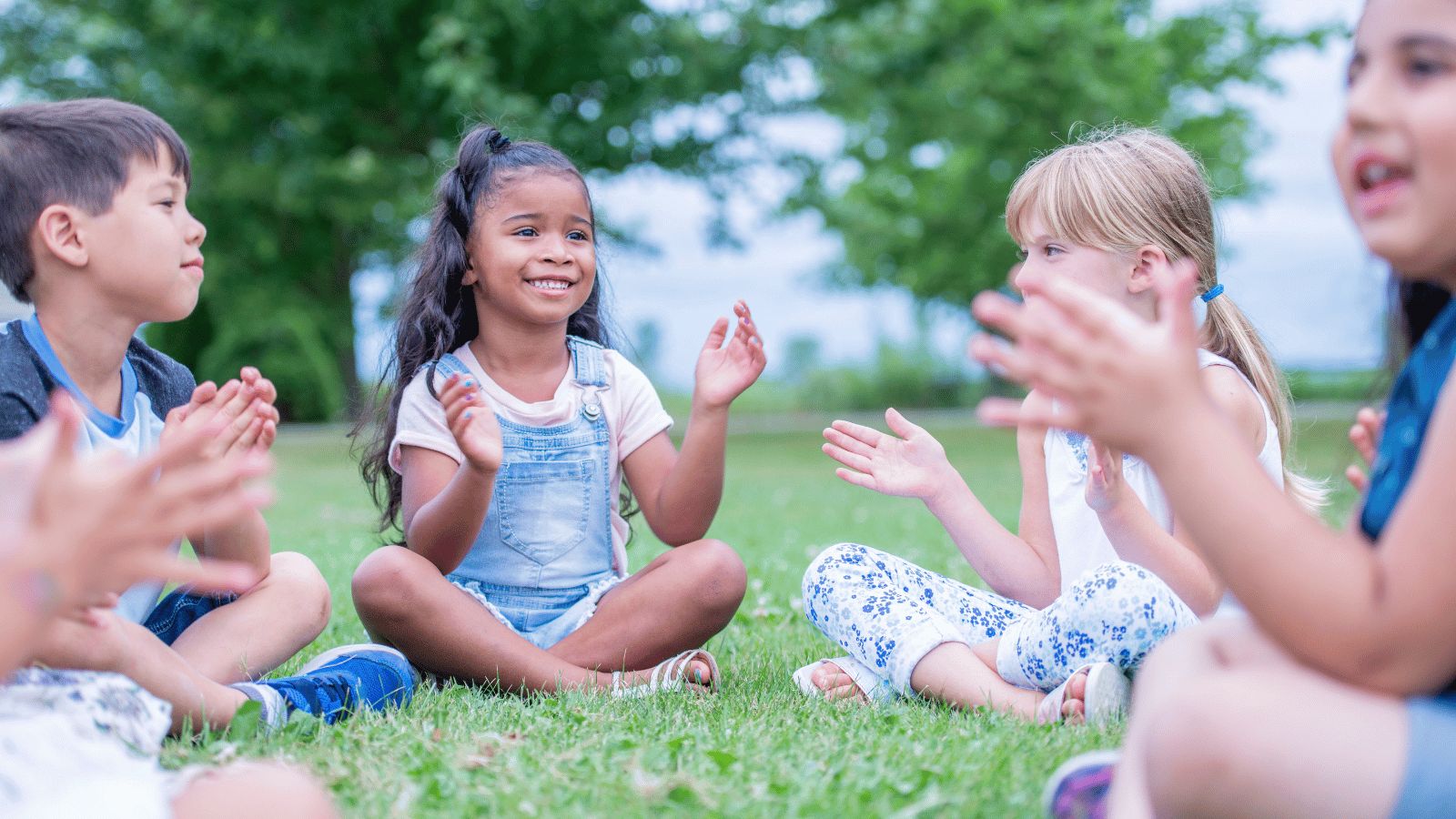 The summer season offers preschoolers many learning opportunities. Getting children involved in summer activities will encourage exploration and foster children's curiosity about the world around them, helping them develop problem-solving and critical thinking skills.
As a childcare professional, you want to ensure that your preschoolers' summer activities are safe and educational. This article will help you get inspired with ideas that you and your children will enjoy.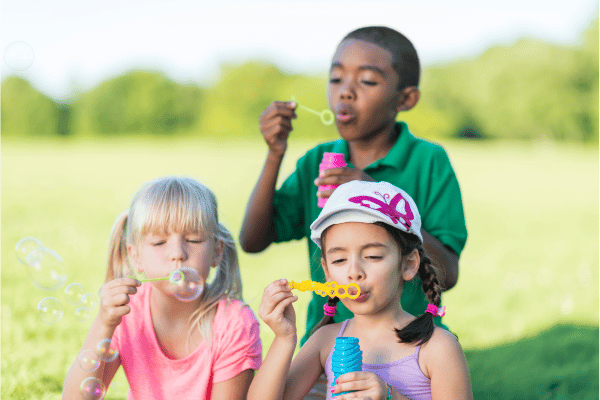 Summer themes for preschool
When planning summer activities for your preschoolers, using themes is a great way to structure activities that will keep them engaged as they explore the world around them.
Most of the materials you will need for your summer activities can be found at your local craft store or online stores, such as Amazon. Alternatively, consider some DIY ideas that will allow you to use materials you already have in your classroom.
Here are some themes you can explore with your preschoolers this summer:
Alphabet theme
Alphabet themes introduce children to the fundamentals of language and literacy through play.
To bring this theme to life in your classroom, provide materials like magnetic letters, alphabet charts or flashcards, and letter cut-outs for children to use in creative projects. You can even make your own alphabet letters using large wooden letters or painted stones with letters of the alphabet painted on them.
Children can learn their ABCs through fun activities such as matching letters with objects, making alphabet books and posters, playing letter sorting games, singing songs about the alphabet, and learning letter formation.
You can take advantage of the warm weather during the summer by teaching your children alphabet themes outside. You can organize an alphabet scavenger hunt and have the children search for objects in nature that begin with each letter of the alphabet.
Nature theme
The summer months offer opportunities to experience nature in full bloom, and it's a great time to bring the beauty of nature into your classroom. To do this, introduce themes such as animals and plants, or explore habitats like forests, oceans, and deserts.
Materials like toys, puppets, nature books and magazines, stuffed animals, and aquariums can help bring nature themes to life. You can also provide items like bug catchers and binoculars for hands-on activities.
You can also consider setting up a pretend beach with sand, shells, and other ocean-related items, organizing an outdoor scavenger hunt to help children spot different plants, or reading stories about animals and discussing their characteristics.
Color theme
Preschoolers love to explore colors—and summer is the perfect time for this. Introducing color themes allows children to learn the names of different colors and be creative.
Introduce children to color exploration through activities such as mixing paint, making art using different colored paper or objects, sorting objects by color, or matching items of different colors.
Consider creating art projects that incorporate colors, such as painting with watercolors and coloring large posters. You can include color-themed supplies and materials like crayons, stickers, finger paint, pencils, markers, activity books, and colored sand for further exploration. Color-mixing projects can be messy, so you may want to bring these activities outdoors in the summer so children can explore and create in an environment that lends itself to easier clean up.
Number theme
Number themes allow preschoolers to learn about numbers and develop their understanding of basic mathematical concepts. Helping preschoolers strengthen their early math skills during the summer can prepare them for the math lessons they'll learn in kindergarten in the fall.
Introduce the concept of numbers through math activities like number matching, counting games, or sorting objects according to their size or shape. You can use materials such as counting sets, number blocks or magnets, or flashcards to teach number recognition.
Music and movement theme
Encourage your preschoolers to explore the joys of summer through music and dance. Music themes allow children to explore their creativity and develop physical skills such as balance and coordination.
Play summer-related songs, such as summer tunes and ocean soundtracks, and incorporate instruments like bells and drums for the children to play as they sing and dance to the songs.
Encourage children to move with the beat of the music, and introduce props like balloons, ribbons, and scarves to add fun to the movement. On sunny days, you can create a space outdoors, such as a pretend dance floor, that gives children room to express themselves freely through movements while enjoying the summer sun.
June activities for preschoolers
The start of summer is an exciting time for preschoolers, and June is a great month for getting creative with summer themes. Here are some activity ideas for your preschool classroom:
Play dough rainbow fish
This activity aims to help preschoolers learn about colors and practice fine motor skills. You need play dough and materials like googly eyes, sequins, glitter, and fish-shaped cookie cutters. Help the children roll out the play dough on a flat surface and use the cookie cutters to cut out fish shapes. Have the children add googly eyes, sequins, and glitter to decorate their fish.
Sensory bin exploration
A sensory bin encourages children to explore their senses and teaches them about their environment. The best part is you can set up your bins according to any theme, even summer. To do this, you will need a container filled with sand, shells, and plastic beach toys. Let the children explore and feel the different textures of the items in the sensory bin and scoop and pour the sand.
Sand art
This sand art activity will help children learn about colors and develop their creativity. You will need different colors of sand, yarn, craft glue, paper, scissors, and paint brushes. Apply a thick layer of craft glue to the paper with a paint brush. Cut the yarn and create shapes on the paper. Sprinkle different colored sand on the paper using a spoon or your hands. When dry, shake off excess sand.
Constellation craft
This constellation craft is the perfect activity to pair with an outer space theme. You'll need black or dark blue construction paper, white or yellow chalk, and glow-in-the-dark star stickers. Have your children draw any shape they like on a piece of paper using the chalk and then add the star stickers to create their very own constellation.
Juneteenth-inspired confetti poppers
Celebrate the end of slavery in America with a fun Juneteenth preschool activity. These DIY confetti poppers are super easy to make, and if you have noise-sensitive children, they're perfect because they don't make a loud pop. This activity will cause a bit of a mess, but it's also an opportunity for the children to learn how to clean up afterward.
Rainbow necklace
Make a simple, rainbow necklace using string and colorful beads, painted pasta, or cereal to celebrate Pride Month with your preschoolers. This craft activity helps build a child's communication skills as they collaborate with their peers, and it also enhances their fine motor skills.
July activities for preschoolers
Make the most of this month by incorporating patriotic colors and shapes into your activities.
Fireworks art
This fireworks painting activity is a simple way for children to experiment with color and practice fine motor skills. For this activity, you'll need red, white, and blue paint, construction paper, craft rolls, and paper plates. To create the fireworks paint stamper, cut one end of a craft roll in strips halfway to the middle and bend backwards. Dip the stampers into the paint and stamp onto the construction paper. Let your preschoolers experiment with different colors and placement.
Red, white, and blue process art
This art activity uses very simple materials with minimal clean-up. You'll need contact paper, red, white, and blue tissue paper cut into small pieces, scissors, and a marker. To start, cut tissue paper into small squares and put in a bowl. Next, use a marker to draw stars on the contact paper. Cut the stars out and remove the backing so the sticky side is exposed. Then, let your children stick the tissue paper to the star shapes. You can even dump the tissue paper on the stars and shake off the excess.
Patriotic stars counting clip cards
This counting clip cards activity is great for connecting basic math concepts, such as counting, with the Independence Day holiday. You will need clothespins, counting clip cards print outs, or create your own using card stock. Be sure to create them in red, white, and blue to align with the holiday theme.
Space sensory bin
Mark the anniversary of the first moon landing (July 20, 1969) with a fascinating space sensory bin. It's easy to make and enhances children's tactile senses, fine motor skills, and vocabulary. Use black beans or water beads for your filler, then add small space items like planets, rocks, astronauts, space shuttles, and rockets. Consider pairing this space sensory bin with a space book for an engaging activity. Some exciting options include:
August activities for preschoolers
As summer ends and fall approaches, keep your preschoolers engaged and learning with activities that incorporate seasonal themes.
Handprint butterfly
This handprint butterfly craft helps foster children's creativity and fine motor skills. Here is a step-by-step guide on how to make a handprint butterfly.
Popsicle stick puzzles
Popsicle sticks are a staple craft supply and can be used in a variety of ways. This popsicle stick number puzzle activity can help teach number recognition skills. You will need popsicle sticks and markers for this activity. Place three popsicle sticks together and write a large number across them. Use a different color marker for each number. Mix up the popsicle sticks and have your children find which ones go together to create a number. The different colors will help give your children a hint about which three sticks go together.
Nature collage
During the month of August, children can get inspired by the vibrant colors of nature and create a beautiful collage. This activity helps develop children's fine motor skills, teaches them about different shapes and colors, and encourages creativity. Collect several natural materials, such as leaves, twigs, grass and flower petals. You will also need some glue sticks, scissors, and construction paper. Here is a step-by-step guide on how to make a nature collage.
Summer sun sponge painting
Sponge painting is a classic preschool activity that helps children practice their fine motor skills and explore their creativity. You will need yellow and orange paint, sponges cut into circles and rectangles, and white paper. Help the children dip their sponges in the paint and press them onto the paper to create a sun. For a more vibrant result, use yellow and orange shades. Once the "suns" are dry, allow the children to use glitter, buttons, or markers to personalize their masterpieces. Here is a step-by-step guide on how to make a summer sun sponge painting.
All about me poster
The beginning of the school year is the best time for children to get to know each other. An "all about me" poster activity is the perfect ice-breaker to help the children connect and for you to learn more about the new children in your classroom. Print out a fillable poster and help each child fill it out. It should have space for the child's name, age, favorite animal, favorite food, favorite color, things they love, pets, best friend, and a space for their photograph. Then, have each child share their poster with the class.
Outdoor summer activities for preschoolers
Outdoor activities are perfect for summertime weather. While lesson planning, you can create summer learning activities using simple materials that are easy to find at craft stores or even in your backyard.
Here are some outdoor summer activities to consider in your classroom.
Treasure hunt
Treasure hunts help preschoolers learn problem-solving skills, how to follow directions, and how to work together to find "treasure." To play this game, create a list of items for children to find, a simple map or directions to follow, and a "treasure chest" that can be filled with the items they will hunt for. Hide the objects on your list throughout the outdoor playing area and have your children follow the map to collect all the items. Once they've found all the items, place them in the treasure chest.
Water play
Water play is an excellent outdoor activity for children on hot summer days. Water activities are a great sensory experience and help children practice problem-solving, cooperation, and teamwork skills.
For this activity, you need a small area for water play, such as a plastic tub and cups, funnels, strainers, spoons, and sponges. You can also add in some squirt bottles or toy boats. Encourage children to use the available items to scoop, pour, and measure water as they please.
Rainbow soap foam
In this activity, children use their senses to explore a rainbow of soap foam. This is an easy way for them to learn about mixing colors and enhance sensory exploration, creativity, and color recognition. You will need a shallow plastic container, dish soap, water, and food coloring. Fill the shallow container with water and add a few drops of dish soap. Add food coloring and stir the mixture until foam forms. Let your preschoolers explore the scented rainbow foam by touching and manipulating it.
Heat and water safety for children
Outdoor play is a huge part of fun summer activities and is essential for children's physical and mental health. However, hot summer temperatures can present significant health risks to children as children's bodies heat up three to five times faster than adults' bodies. Heat-related risks include dehydration, heat cramps, heat exhaustion, and heat stroke. Keep your children safe from heat-related complications with the tips below:
Encourage the children to hydrate throughout the day, even before they feel thirsty
Take breaks every 20 minutes to cool down (and drink water) during an activity
Advise their families to have the children wear light clothing
Look out for signs of dehydration like headaches, lightheadedness, dry lips and tongue, and lack of energy
Contact the child's family or pediatrician if you notice signs of severe dehydration like sunken eyes, no tears when crying, dry mouth and tongue, and extreme tiredness
Children aged 3 to 5 need approximately 4 to 5 cups of beverages per day (including water or milk). However, you may need to adjust these amounts depending on the child's activity level and the heat and humidity level.
Along with hot temperatures, summer also brings an increase in water-related play. Anything that contains water, like swimming pools, tubs, and even buckets of water, poses a high drowning risk for preschoolers. Children can drown in one to two inches of water, which usually happens silently. So, seemingly innocent water play activities like rainbow bubbles or sensory bins with water are potentially dangerous if not supervised properly. Keep children safe from drowning with the tips below:
Whether you have a large inflatable pool or an actual one, it should be surrounded by a secure fence on all sides
Never leave small children without supervision—they're quick on their feet and love exploring
Closely and constantly supervise all water-related activities
Learn CPR so that you're ready to respond in case of an emergency
Avoid leaving open-top water-filled containers lying around. Empty all containers immediately after use
Following the above heat and water safety guidelines will keep your children safe while they have fun in the sun.
Summer fun
Summertime is the perfect opportunity to get your children outside and explore sensory activities that take advantage of the warmer weather. Pairing seasonal themes with learning objectives will keep your preschoolers engaged as they explore and create all summer long.