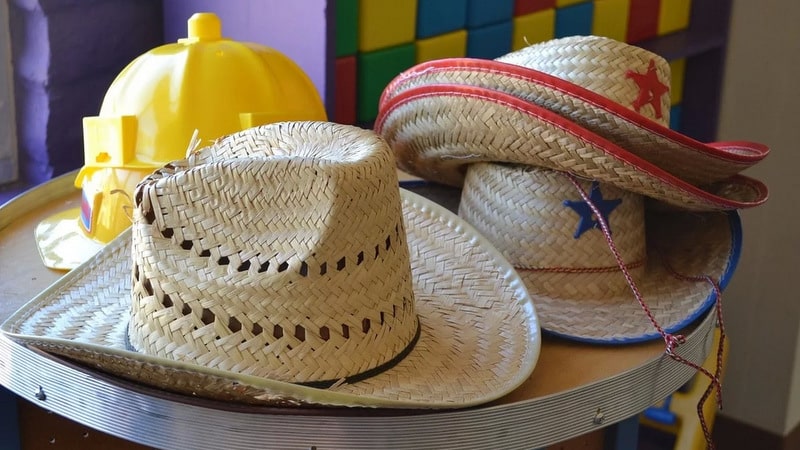 To quote the inimitable Fred Rogers, "Play is really the work of childhood."
In recent years the importance of play for the youngest learners has been threatened by the pressure to develop kindergarten readiness in preschool. Common core has set the stage for more academic rigor in kindergarten, and this pressure can be felt in preschool as programs look to prepare the littlest ones for what's in store once they reach elementary school.
But ample time for play should still be included in a preschooler's daily schedule. And the truth is that playtime and "academic" time aren't mutually exclusive. According to Dr. Alison Gopnik, professor of psychology at the University of California-Berkeley and expert on cognitive development, "Children learn through exploring and playing. Exploration and play during preschool turns us into adults who are flexible and sophisticated thinkers."
But what kind of play is important in preschool?
Constructive play.
Kids need ample opportunity to engage in constructive play, the kind that happens at block centers or in the sandbox. These activities build physical skills like motor and spatial development, but also give way to cognitive development in problem solving and idea testing. How high can I build a block tower? Which shovel should I use to fill up my sand bucket? These activities build mathematical concepts, but also foster character traits such as flexibility, perseverance, and creativity. Not to mention the self esteem kids feel when they've accomplished a task.
Fantasy/make-believe play.
Setting kids' imaginations on fire should have a place in all early childhood settings. Giving kids opportunities for open-ended, make-believe play helps with social skills such as empathy and role-playing. Assigning roles, re-imagining props, looking at things from different perspectives. Pretend play also builds the early literacy skills of storytelling and understanding narrative structures.
Game play.
From Memory to Red Rover to Chutes and Ladders, games develop the idea of social contracts and build tenacity, integrity, honesty, and patience. Here the lesson of "you win some, you lose some" can be tough, but can also lead to strategy and negotiation skills. Games build a healthy sense of competition and give kids the chance to self-regulate as well as play coach or referee to their peers. Any academic skill can be taught through a game, whether it's sorting, matching, comparing, or counting.
Outdoor play.
Fresh air and sunshine should be part of every young child's daily schedule, if possible. Kids need time to run and climb and explore to build important motor skills like running, jumping, or catching a ball. Whether walking a balance beam, scaling a jungle gym, or playing tag, outdoor play can also build a sense of connection with the natural world and the environment. The playground often does double duty as a setting for make-believe games invented by groups of friends, further building on social development.
There is no doubt that play is essential for healthy child development, and should play a huge part in every preschooler's daily life. According to the National Association for the Education of Young Children, "research shows the links between play and foundational capacities such as memory, self-regulation, oral language abilities, social skills, and success in school."
Brightwheel is an easy-to-use app for preschools, daycares, and families. Download it today and get started!