How an in-home provider gets 100% of her families to pay on time
Program Type

In-home program

Brightwheel Impact

On-time payments
Favorite Features

Autopay

Document Hub

Learning Observations

Reporting
Monique is a childcare owner with deep roots in early education. Her grandmother was one of the very first Montessori teachers in San Diego, and Monique started studying child development in high school.
After 27 years serving in every type of role – from teacher aid to teacher to Director at Head Starts, private schools, and large centers, Monique fulfilled a lifelong dream and opened her own in-home program in 2021.
A loyal fan of brightwheel
Monique signed up with brightwheel the minute she started planning her program's opening. From having used paper and other childcare tools in the past, she knew the difference brightwheel makes for families, staff, and the operations of a program.
I talk about brightwheel all the time with other early educators. I have a lot of experience with different types of management programs, and by far, brightwheel is the best.
100% on-time payments with autopay
One reason why brightwheel is a no-brainer for Monique is the way it eliminates all past due payments from families.
Monique's decades of experience in the industry informed her decision to make autopay a requirement in her tuition contract. She sets clear expectations upfront when a family starts at her program, and she makes sure they fully understand the agreement before signing. As a result, 100% of her payments are on time!
Monique saves both time and stress now that she no longer needs to send reminders, chase down payments, nor manage late fees. 
Brightwheel billing also makes it easy for Monique to manage tax reporting at the end of the year. Families can quickly download their payment summaries directly in the app. It also only takes a few clicks to download her own reports for filing taxes as a business owner.
If I am doing taxes at the end of the year or if I am getting audited, I just go into brightwheel, download and print my reports, and I'm done. I truly love brightwheel.
Showcasing a quality learning environment
Another reason why Monique loves brightwheel is the way it keeps families informed on the high quality education her program provides. Early educators, especially in a home environment, are sometimes wrongly characterized as babysitters. This is not something Monique needs to worry about, as brightwheel gives her an avenue to demonstrate developmental progress and associated learning standards to her customers.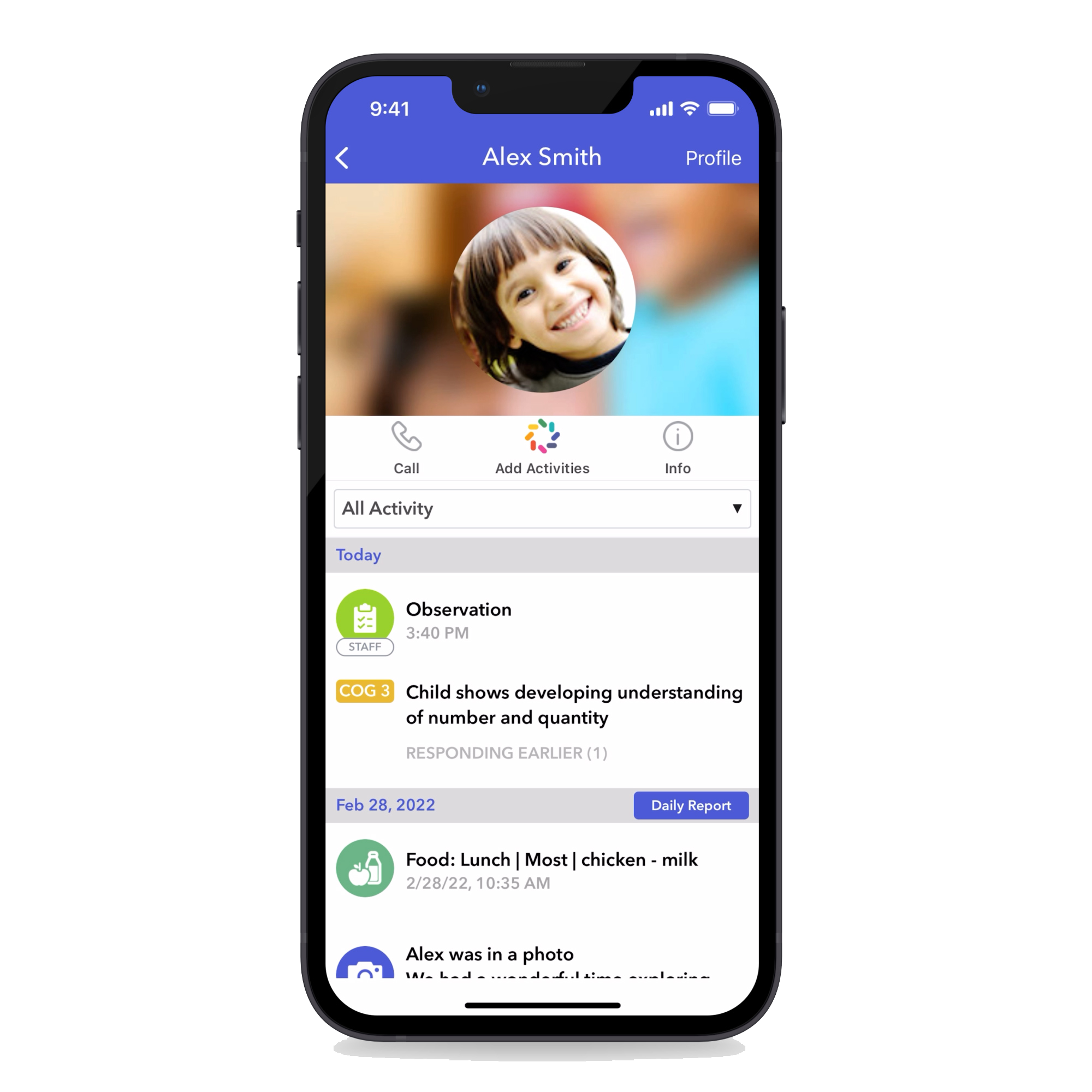 Ready to get started?
Get set up quickly, save hours each week, and
elevate your program with brightwheel.