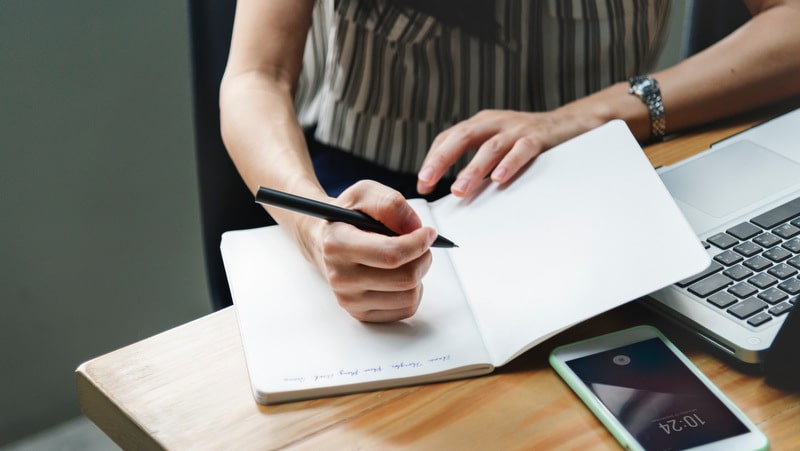 This post is part of our series that covers all the basics you need to create or update your program's administrative paperwork. Read more at 7 Child Care Forms You Need To Run A Better Business.
Child care application forms are a necessary part of the childcare business, but not all child care forms are made equal. Because handling child care application forms can be time consuming for administrators and parents alike, streamlining the process of applying makes life easier for everyone.
Staff who need to track applications, contact parents about enrollment, and prepare for the next group of children can spend less time on administration. Parents who are searching for childcare want application forms that are easy to navigate and keep track of.

A good child care application form brings the best of both worlds for administrators and applicants. Here's how to strike that balance and make enrollment as painless as possible for everyone involved.
Child care application forms should be easy on administrators
Application forms can take time for your staff to handle, especially when it comes time to follow up on applications and make enrollment decisions. Using technology to manage enrollment can reduce this burden.

A web form or a dedicated application email address through which parents can submit information makes it easy for staff to keep your system up to date. All applications are automatically received and stored digitally, which means nobody has to worry about gathering applications as they come in. If a parent calls to check on their application's status, it's easy for staff to pull up information digitally and know that information, like total applications received, is up to date.
Using child care management software can help you keep track of applications and enrollment status and is a superior way to keep all of your application information in one place. Updating application status or finding parent information is easy when data is centralized.

Keeping your applications and enrollment data in one place can also make it easier to forecast your availability. With brightwheel, you can easily run a report that shows your enrollment numbers based on the current age of children in your care, and you can also determine what your enrollment will look like based on the age of the children at any future date.
Child care application forms should be convenient for parents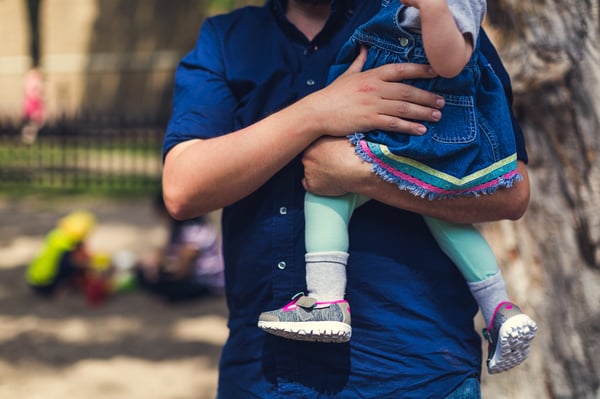 It should be as easy as possible for parents to apply to your program. It's likely that families are looking at multiple child care programs before deciding who they will trust their child with. Be thoughtful about how you present application forms:

Make your child care application forms easy to find. On your website and/or in print materials, application forms should be clearly labeled and easy to navigate to.
Detail clear information. Applying for child care is more than sending a form in and crossing fingers, so be clear about enrollment periods and application-submission guidelines.
Make application forms accessible. Do you need to offer a form in more than one language? Can families fill out and return your form online or by mail without having to travel to your facility multiple times?
Let parents know what to expect. After all forms are submitted, how long before parents hear from you? How should they contact you if they have questions or need to update their information?
In addition, it's in everyone's best interest to be up front about the likelihood of a child getting a spot in your program. For parents, this can help inform a decision about whether to apply; for staff, it's a proactive measure to manage parent expectations. Direct parents to your waiting-list policies at the bottom of your application information page.
Child care application forms should have the information you need for enrollment
Neither parents nor administrators want to spend unnecessary time gathering enrollment information, whether it involves back-and-forth email correspondence or repeated data entry. Therefore, your child care application forms should collect basic background information on children and parents, such as contact information, age, and address, as well as emergency contacts.

Round out your enrollment process and help staff prepare for a new group of children by including questions that help you understand what to expect of each child (e.g., do they have siblings?).

Need help evaluating your current process or creating new forms? Learn what to include on child care enrollment forms here.
Take the stress out of applying for child care
The enrollment process keeps a child care business running, but it comes with a lot of moving parts that can be time-consuming to manage. Streamlining the process is beneficial to both parents and administrators: It allows staff to prepare for enrollment while continuing to run your program's day-to-day activities, rather than wasting time wrestling with countless forms.

Use technology to your advantage to make things easier for everyone.
Further reading:
Interested in learning more about how brightwheel can help delight your parents and manage your center? Download it today or book a demo with us!