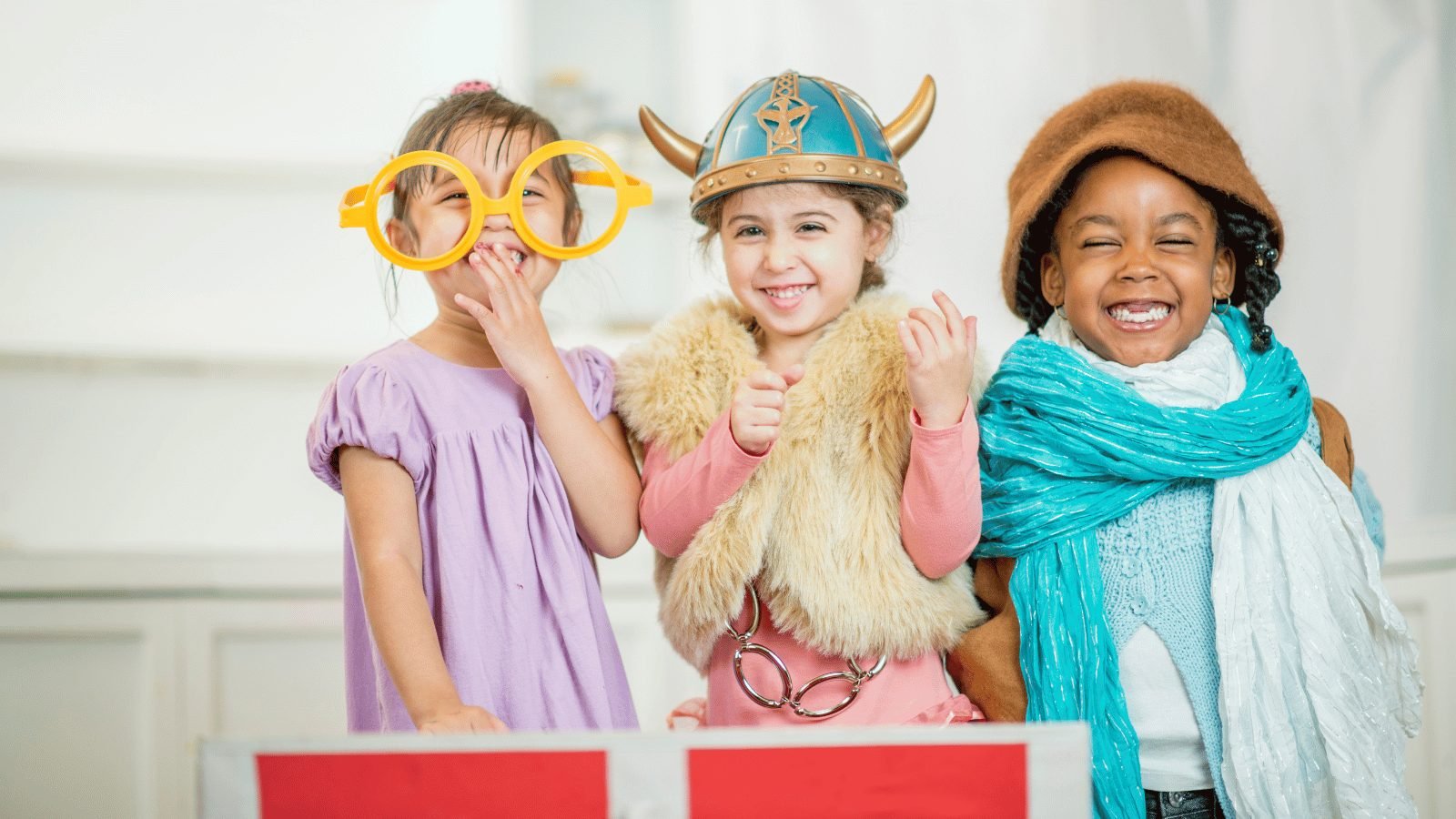 March is Women's History Month in the United States. Since the country's earliest days, women have been paving the way, breaking down walls, and demanding change. While we may occasionally mention women's contributions, Women's History Month is a powerful time to recognize and celebrate the various achievements and vital impact women have had throughout American history.
Here's your guide to introducing and celebrating Women's History Month with your preschoolers.
What is Women's History Month?
In 1981, Congress authorized the celebration of Women's History Week. In 1987, it grew from a weeklong celebration with the official designation of March as Women's History Month. Since 1995, Presidents have issued annual proclamations celebrating the contributions of women throughout United States history across various industries.
The purpose of this month is to reflect on the often overlooked contributions of women made to society and celebrate the notable achievements of women such as Rosa Parks, Susan B. Anthony, Sacagawea, and Sandra Day O'Connor—just to name a few. Women's History Month is also celebrated in Canada in October each year.
How to explain Women's History Month to preschoolers
Introducing the concept of Women's History Month to preschoolers can help them understand the vital role women have played in shaping our country.
An easy way to explain Women's History Month is to ask them to think about all the influential women in their lives and the contributions they make daily. Once they start listing their mom, teacher, sister, grandmother, aunt, or doctor, you can brainstorm ways they impact their lives, like ensuring they eat, bathe, learn, and stay healthy.
When they understand how women in their lives have impacted them, it'll be easy for them to comprehend why we want to learn about the contributions of women on a larger scale.
Choose a few women they'd easily connect to and share their contributions. Some good ideas are:
Michelle Obama: The first Black First Lady of the United States during former President Barack Obama's term.
Josephine Cochrane: She was an inventor and secured a patent for the first mechanical dishwasher in 1866.
Madam C.J. Walker: The first female self-made millionaire in the United States due to her line of hair care products and cosmetics.
Betsy Ross: She sewed and suggested changes to the American flag.
Discussing prominent women throughout history is also important because it promotes values of diversity, equity, and inclusion at your center. These values can help children understand, accept, and respect people's differences, recognize inequities, and challenge stereotypes.
How to celebrate Women's History Month
When considering how to celebrate Women's History Month in your preschool classroom, it's crucial to think about the complete picture of women's experiences.
Teach the importance of Women's History Month
Share why we celebrate Women's History Month. First, make sure your preschoolers understand the concept of celebration. You can do this by connecting to people we celebrate in our lives. Talk about birthday celebrations, Mother's Day, and Father's Day. These are all times when we celebrate people who are important to us. Then, discuss how we celebrate women during Women's History Month because they're important to the history of America.
Acknowledge that history wasn't always fair to women
Uncomfortable questions about why things happened the way they did throughout history might pop up. For example, if you discuss Rosa Parks, there might be questions about why she couldn't ride on the bus where she wanted to. Or if you celebrate Susan B. Anthony, there might be questions about why women couldn't vote. You want to acknowledge that throughout history, women and other groups have been mistreated at times. This is also something to keep in mind when you're celebrating Black History Month in your classroom.
Share the beauty of being a woman throughout history
While there were challenging times for women throughout history, be sure they know it wasn't all a struggle. You'll also want to share stories of women who are important simply because of how brilliant they are. Allow their contributions to be the primary story instead of what they had to endure to make those achievements possible.
Celebrate women of all backgrounds
Celebrating well-known women often discussed in women's history is easy, but many unsung heroes don't get the acknowledgment they deserve. Use Women's History Month to celebrate women we don't often hear about. Also, share how women of different ethnic, racial, and religious backgrounds made America what it is today. Allowing children to see themselves and the people they know and love in the conversation about being influential in history can change how they see themselves and others.
As you develop lessons to teach Women's History Month, know that you don't have to start from scratch. The brightwheel lesson planning tool takes the guesswork out of your early childhood curriculum. You'll find pre-loaded standards from all 50 states that you can base your lessons on and modify to meet your own standards. Our lesson plans are intuitive, customizable, and fit your children's level.
Women's History Month activities for preschool
There are many ways to acknowledge and celebrate Women's History Month with your preschool children.
These are great options to try throughout March and any time of the year.
Women's History Month books for children
Children can learn about the contributions of women in history through books. Incorporate books throughout Women's History Month to teach them the stories of female figures in history.
Science-related Women's History Month activities
Science has benefited from the contributions of women throughout history. Introduce your class to historical female figures in science with these STEAM (science, technology, engineering, art, math) activities.
Make an astronaut helmet
Sally Ride was the first woman to go to outer space. This is the perfect activity for preschoolers who dream of being an astronaut, and the options are endless. Let your child picture themselves in space by printing their photo and putting it on the head of a printable astronaut suit. Go all out with star stickers and a moon cutout.
Using simple materials like paper plates, construction paper, and markers, help your children make their own DIY space helmet. Like Sally Ride, they can put on their helmet and explore outer space!
Build a bridge
Read the book Secret Engineer: How Emily Roebling Built the Brooklyn Bridge. Then, complete a fun engineering activity that challenges children to build a bridge using craft sticks.
You'll need regular or jumbo size craft sticks, cardboard, duct tape, a deep plastic container, and toy cars to complete this activity. To start, roll out a piece of duct tape with the sticky side up, and then secure the tape to the floor with another piece of tape so it doesn't move while you're creating your bridge. Place your craft sticks on the duct tape until your bridge reaches the desired length. Cut the duct tape and fold any extra tape onto the ends, as that makes it easier to hold the craft sticks as you complete the next step.
Place your bridge over your plastic container and pretend the container is a lake or other body of water the vehicle must cross. Tape the ends of the bridge to the ends of the plastic dish to secure your bridge. Next, tape a cardboard ramp on each side of the bridge so your vehicle can safely cross it. Now it's time to drive your toy car across the bridge to see if it holds.
Fly a paper airplane
Read the book I Am Amelia Earhart, about the first female pilot to fly solo across the Atlantic Ocean. Then, challenge the children to build and test their own paper airplanes.
To build paper airplanes, you'll just need a piece of paper. You can also print out a basic paper airplane diagram as a visual. Place the sheet of paper on a flat surface and follow the folding directions as outlined in the paper airplane diagram. Then, throw the airplane to see how far it'll fly.
Launch a balloon rocket
Before starting this activity, read the book Mae Among the Stars which tells the story of Mae Jemison, the first Black woman to travel in space. Then, set up this balloon rocket STEM activity with your class. In this exciting science experiment, your class will see how far they can make their balloon rocket fly.
To make your balloon rocket, you'll need a latex party balloon, yarn (about 6 feet), a drinking straw, tape, scissors and two chairs. First, tie one end of the yarn to the back of a chair. Then, thread the drinking straw onto the other end of the yarn and tie it to the other chair. Then, place the chairs apart from each other until the yarn is stretched as far as it can go.
Next, inflate the balloon leaving the end untied and hold onto the opening to keep the air in. Attach the balloon to the straw using your tape. The final step is to pull the balloon to one end of the yarn (make sure it touches a chair) and let it go. Your balloon will fly across the string like a rocket.
Art and literature Women's History Month activities
Women have excelled in the arts and literature throughout history. Teach about the important contributions they've made with these activities.
Enjoy the ballet
Misty Copeland was the first Black woman promoted to principal dancer for the American Ballet Theater, one of the leading classical ballet companies in the US. Allow your children to learn about Copeland's groundbreaking career in ballet.
You can start by reading My Little Golden Book About Misty Copeland, then show a short clip of her dancing, like this performance from Swan Lake. Then, create a ballerina paper hand puppet using brown paper lunch bags.
Learn about braille
Helen Keller was the first blind and deaf person to earn a bachelor of arts degree and write a book. She was also an advocate for women's rights and the rights of those with disabilities. You can celebrate Hellen Keller by introducing your class to braille with a simple game of braille bingo. Explain that just like we read by looking at letters, those who are blind read by feeling letters.
Create paper flowers
Georgia O'Keeffe was a visual artist known for her paintings and drawings. She especially loved painting flowers. After sharing some of O'Keefe's work with your class, create your own paper flowers inspired by the artist's style using construction paper, tissue paper, scissors, and glue. There's no better way to honor an artist's legacy than by creating art.
Women's history is American history
Women's History Month is a time to honor and celebrate the contributions of women to American history. However, you don't have to stop the celebrations when March is over. You can turn to these activities throughout the year as you incorporate women's history into your curriculum.
Honor the diversity of your community by acknowledging other important celebrations throughout the year: