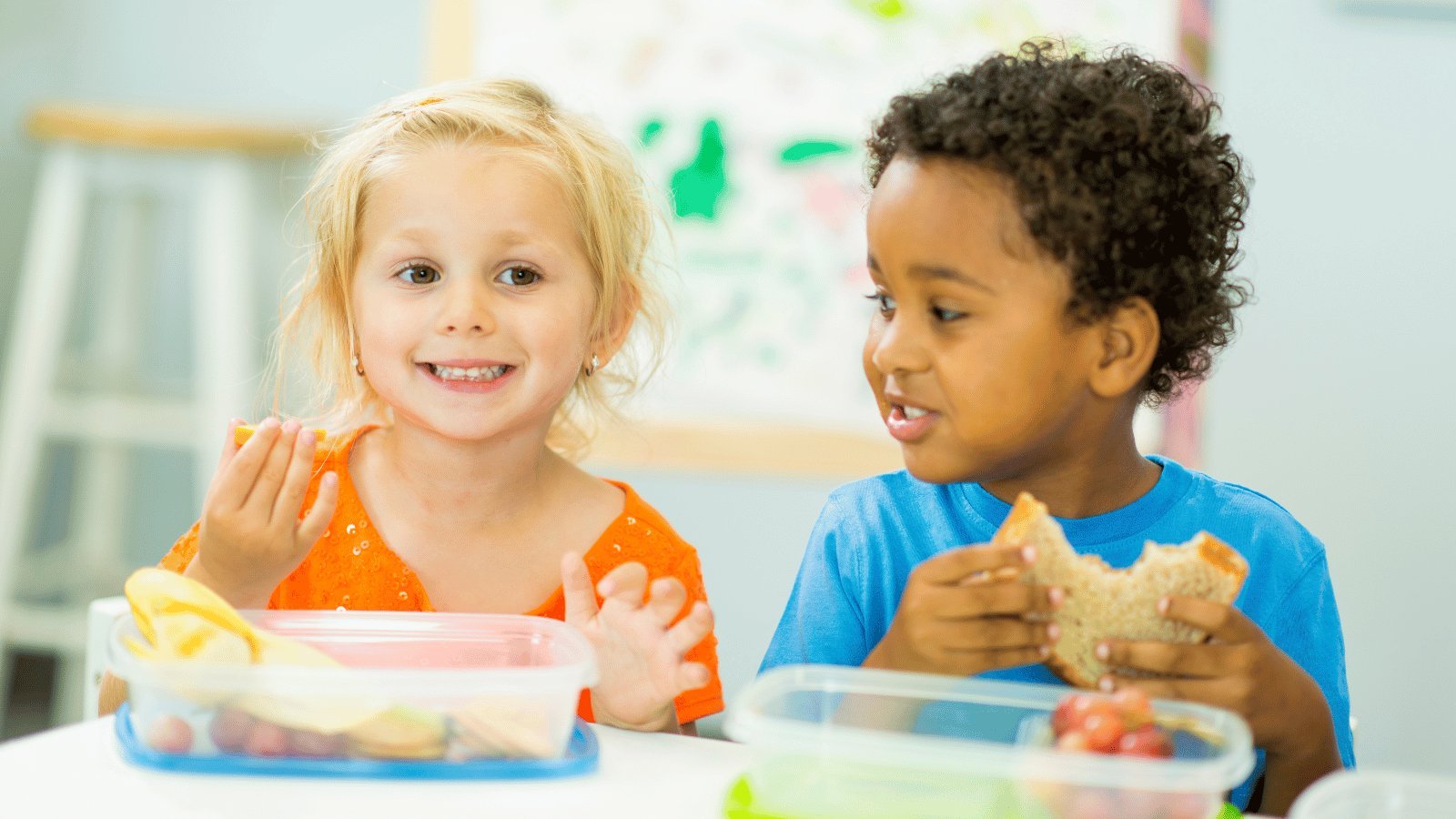 Eighty-five million Americans are living with life-threatening food allergies. Every three minutes, a food allergy reaction sends someone to the emergency room. Food allergies are on the rise, and with children spending a large amount of their time in childcare facilities where they eat and drink, it's necessary to have policies in place to protect them. Legislation like Elijah's Law is working to make that happen.
In this article, we'll discuss Elijah's Law and how its policies are affecting how food allergies are managed in child care.
What is Elijah's Law?
Elijah's Law is a bill that requires childcare facilities to take the appropriate steps to reduce anaphylaxis-related incidents by managing the food allergies of the children in their care. Anaphylaxis is a severe, potentially life-threatening allergic reaction to an allergen. When a person is exposed to the allergen, anaphylaxis happens quickly after exposure and can result in whole-body, respiratory, skin, and gastrointestinal reactions, including difficulty breathing, lightheadedness, swelling, nausea, vomiting, and shock.
In 2019, New York passed legislation called "Elijah's Law, named after three-year-old Elijah Silvera, who went into anaphylaxis and died, in 2017, after his daycare served him a grilled cheese sandwich. This happened despite the facility having documentation of Elijah's life-threatening dairy allergy. The daycare failed to follow the proper procedure for treating anaphylaxis, which included notifying his family of what he'd eaten and calling 911.
Elijah's Law was created to ensure that childcare programs make important, potentially life-saving changes to their facility policies. However, because standards for food allergy policies are set and governed by the states, as of 2022, Elijah's Law is not a federal bill. New York and Illinois are the only states that have passed the bill.
The Asthma and Allergy Foundation of America (AAFA), alongside the Elijah-Alavi Foundation, created by the Silvera family, identified nine key standards that protect children with food allergies in childcare settings. They conducted a review of all US states and territories to see how their regulations measured up against the following key standards:
1. The state requires up-to-date health records to include known allergies.
2. The state requires a food allergy care plan for children with food allergies.
3. The state requires childcare personnel to receive training for the prevention, recognition, and treatment of allergic reactions to food.
4. The state requires childcare personnel to receive training on the administration of epinephrine auto-injectors.
5. The state allows the stocking of undesignated epinephrine auto-injectors at childcare facilities.
6. The state requires emergency services be contacted immediately whenever epinephrine has been administered.
7. The state requires the parent/guardian be notified of possible allergic reaction.
8. The state requires childcare facilities to have food service policies that address food allergies.
9. The state requires a child's food allergies to be posted prominently in the childcare facility and/or in the food preparation area.
In their review, the AAFA discovered that New York was the only state that met all nine key policy standards. Note that, while Elijah's Law was passed in Illinois at the time of the review, the changes were not yet reflected in the state licensing regulations. Florida met eight of the nine policy standards, with its only exception being policy standard number four. The following is a breakdown of the number of states (including Washington, D.C.) and territories that met these standards:
9 standards: 1
8 standards: 1
7 standards: 5
6 standards: 3
5 standards: 6
4 standards: 7
3 standards: 10
2 standards: 11
1 standard: 6
According to the AAFA, the review was created to help lawmakers understand what protections their states already have and what additional protections should be added.
Common food allergies in children
The Centers for Disease Control and Prevention (CDC) estimates that one in 13 children is affected by food allergies in the United States. That's approximately 8% of children. Although children can outgrow food allergies, most food allergies are lifelong.
The most common food allergies are:
Milk
Eggs
Peanuts
Wheat
Soy
Tree nuts
Fish
Shellfish

Milk, eggs, and peanuts are the most common allergies among young children. Egg allergies affect approximately 1.3% of children under 5 years old, milk allergies affect about 2.5% of children younger than three-years-old, and peanut allergies affect about 2% of children in the United States.
Who should be aware of each child's allergies?
Young children can spend anywhere between two to 12 hours a day in child care. Childcare providers and staff are responsible for guaranteeing the health and safety of the children while in their care. This includes protecting children from food-related allergies. Parents or guardians, primary healthcare providers, and childcare staff are all responsible and accountable for the prevention, recognition, and treatment of allergic reactions to food in children.
Caring for Our Children (CFOC) is a set of national standards that represent the best practices for quality health and safety practices in early childcare education settings. They have outlined general requirements—based on evidence, expertise, and experience—for the care of children with food allergies. These guidelines indicate what the proper procedures are and who is responsible for carrying them out to prevent a reaction and implement the appropriate actions in the event that a reaction occurs.
Each child with a food allergy who attends an early childcare facility should have a care plan prepared by their primary healthcare provider. This plan should include a written list of the food(s) that the child is allergic to and instructions for preventative measures to limit exposure to the food. The child's primary healthcare provider should also create a detailed treatment plan with the names, dosage, and methods of administration of all medications to be used in the event of an allergic reaction. The care plan should also identify specific symptoms to indicate which and how many medications should be administered.
Ensure easy access to your child records, including critical health information like food allergies, with a tool like brightwheel's center management feature. A software like this can simplify your record keeping and communication with families and also keep you organized with other tasks like menu planning and meal tracking.
Once a care plan has been created by the child's doctor and shared with the childcare facility via the family, CFOC lists additional general childcare center food allergy policies to protect children:
Based on the child's care plan, the child's caregivers should receive training, demonstrate competence in, and implement measures for:

Preventing exposure to the specific food(s) to which the child is allergic
Recognizing the symptoms of an allergic reaction
Treating allergic reactions

Parents/guardians and staff should arrange for the facility to have the necessary medications, proper storage of such medications, and the equipment and training to manage the child's food allergy while the child is at the early care and education facility.
Caregivers/teachers should promptly and properly administer prescribed medications in the event of an allergic reaction according to the instructions in the care plan.
The facility should notify parents/guardians immediately of any suspected allergic reactions and the ingestion of the problem food or contact with the problem food, even if a reaction does not occur.
The facility should recommend to the family that the child's primary health care provider be notified if the child has required treatment by the facility for a food allergic reaction.
The facility should contact the emergency medical services (EMS) system immediately if the child has any serious allergic reaction and/or whenever epinephrine (e.g., EpiPen, EpiPen Jr) has been administered, even if the child appears to have recovered from the allergic reaction.
Parents/guardians of all children in the child's class should be advised to avoid any known allergens in class treats or special foods brought into the early care and education setting.
Individual child's food allergies should be posted prominently in the classroom where staff can view them and/or wherever food is served.
The written childcare plan, a mobile phone, and a list of the proper medications for appropriate treatment if the child develops an acute allergic reaction should be routinely carried on field trips or transport out of the early care and education setting.
As you can see, managing a child's food allergy is a combined effort. In addition to the effort put in by families, doctors, and childcare staff, it is also beneficial to educate children about best practices for monitoring their allergies, for example, reminding them not to share food with their peers.
Food allergy training
According to Food Allergy Research & Education (FARE), nearly six million children in the United States have food allergies, with over 60% of food allergy reactions at school taking place in preschools and childcare facilities. To help childcare providers protect children, the organization created an hour-long webinar to train childcare staff in:
Food allergies
Recognizing and treating allergic reactions
Food allergy management
Preparing and serving food
As part of their initiatives, FARE also offers their Food Allergy Academy, a series of training courses in pediatric food allergies, current trends in food allergies, and more.
According to the AAFA's review of state policies, food allergy training is not a requirement in 23 states; however, the training to prevent, recognize, and treat food allergies in children can save lives.
Protect your children
Food allergies are common, and while anaphylaxis is rare, it is a life-threatening reaction that could potentially happen in childcare facilities. Organizations like the Asthma and Allergy Foundation of America and the Elijah-Alavi Foundation are working to educate states and childcare providers on the benefits of passing Elijah's Law to reduce anaphylaxis-related incidents in childcare settings. Protecting a child from food allergies requires a collective effort from parents, doctors, and childcare staff; however, it is up to providers to train and educate themselves to truly protect children while in their care.