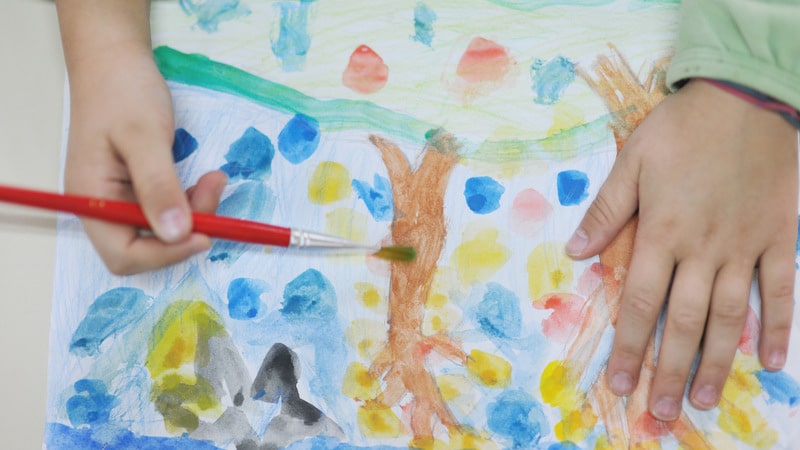 You're a preschool teacher, so we know you must be highly organized and creative, with excellent time management and multitasking skills. Basically as close to a superhero as they come. But even you could use a little help from technology! How do you keep track of late pickups and parent teacher conference sign ups? What about posting photos of your kids' latest art project, or jotting down an on-the-fly observation? Where do you get inspiration for fresh lesson ideas? How will you use the new set of iPads that were just donated to your school?
You've got questions, we've got answers. Here are 5 tools every preschool teacher should be using.

We'd bet a million bucks that if you're a teacher you're using Pinterest. But are you using it to its full potential? Sure you can search for lesson ideas, but you can also organize your school year, find teachers to collaborate with, and keep up-to-date on teaching methods.
If you can't find what you're looking for on Pinterest, chances are you'll find it here. This site houses boatloads of valuable original resources created by teachers for other teachers.
This easy-to-use mobile app will help you manage your day and stay in touch with families. Use brightwheel to record and track daily events and activities in the classroom, and parents get real-time updates delivered to their mobile device throughout the day. This powerful app also offers secure, digital check-in/check-out, and an automated paperless billing system. Brightwheel is a great way to keep your families looped in on daily activities.
While we're on the subject of going paperless, we can't discount the power of Google Drive. This tool has endless uses, from creating documents, notes, and presentations to collaborating on a drawing. With 5 gb of free storage, use Google Drive to complete all of your professional tasks and have it all stored safely in the cloud.
If you've got iPads available in your preschool classroom, this app is great for developing the fine motor control necessary for writing and drawing. It is easy and fun to use, and kids get practice with letters, numbers, and shapes.
Brightwheel is everything you need for your preschool or daycare, in one simple app. Download it today!