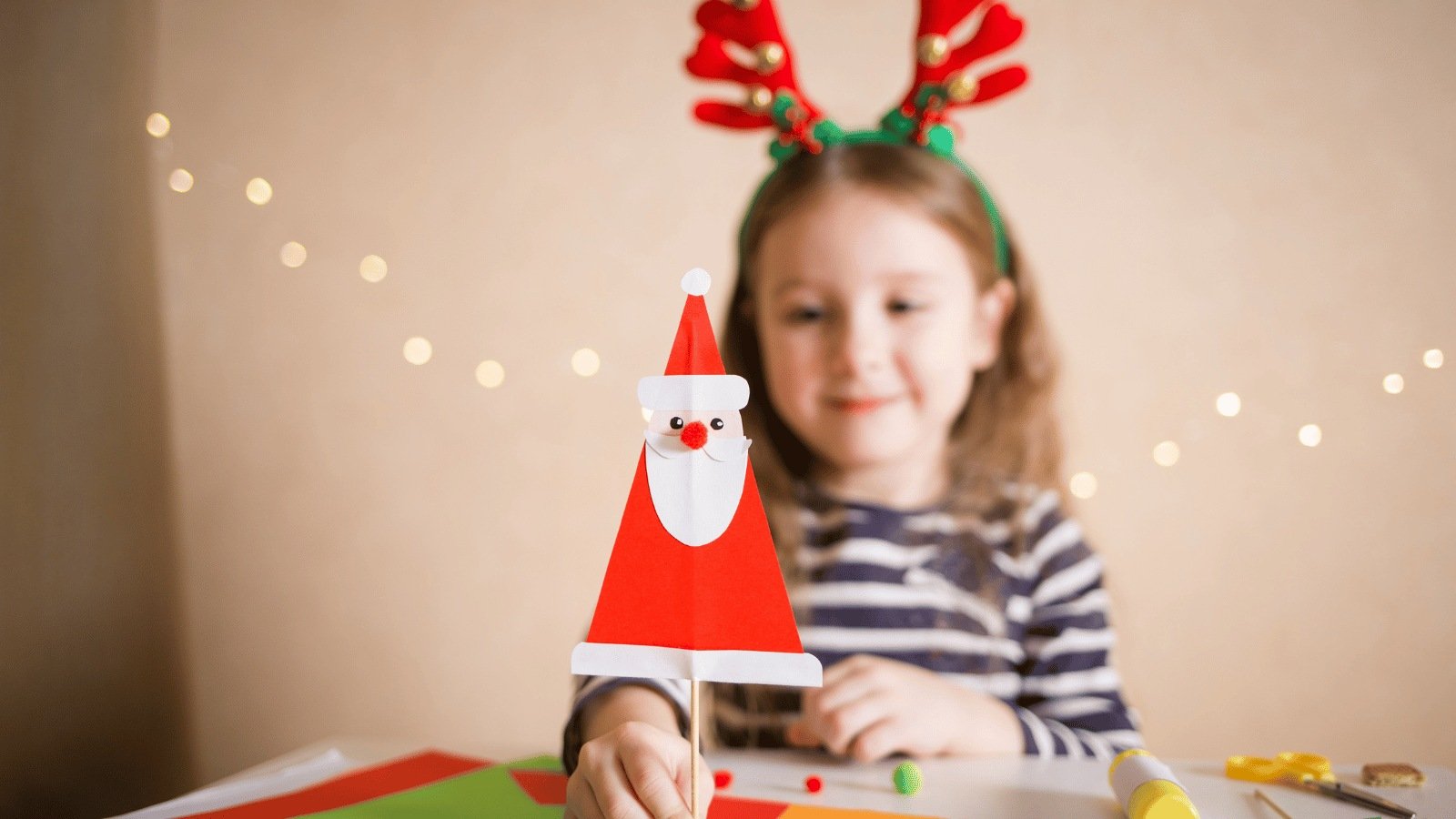 The winter season brings colder weather, dressing in warm layers, drinking hot cocoa, and plenty of learning opportunities for your preschool class. Even though the weather outside may be frightful, the months of December through February offer plenty of inspiration for winter activities for preschoolers.
Not only does this time of year allow you to teach new concepts to your class, but you can also use this time to incorporate seasonal themes and activities that promote children's sensory, fine motor, and language skills.
Read on for festive winter activity ideas that are sure to fill those long winter days with learning and fun!
Winter themes for preschool
Incorporating themes in your lesson planning approach can be a way to bring more fun and interaction into your classroom. With themes, you can organize lessons around one central topic, encouraging children to make connections, think critically, and develop a deeper understanding of the world around them. As you create your preschool lesson plans, integrate simple, engaging activities using everyday materials that explore the winter theme.
Winter clothes theme
This theme centers around different pieces of winter clothes and the proper way to wear them. Introduce this concept by having children paint or color items like boots, mittens, ear muffs, or scarves on a single sheet of paper. Collect all the drawings, and have the children identify each of them. Ask them questions like, "Emily's hands are cold. What does she need to keep them warm?"
Holiday traditions theme
This is an excellent activity to involve your families in the learning experience and expose your children to new holiday traditions. Have the children tell the class about their family holiday traditions—food, gifts, books, songs, and celebrations. Ask them to bring at least one element of their tradition to show or share with the class.
Gingerbread theme
For this theme, you can incorporate plenty of art activities that will help children practice their fine motor skills. Have children practice their pencil grip and color gingerbread printouts or use finger paint or sponges to paint a gingerbread figure on an easel. For a table activity, you can have a gingerbread picture puzzle they can put together. The children can also squeeze play dough into gingerbread-shaped cookie cutters to make little figures.
Snowflake theme
This December preschool theme can help you teach about different types of weather in the colder months. For an art activity, have the children paint snowflake crafts with shimmery liquid watercolors and stick them on a large piece of paper for a wall display. For a sensory bin activity, add dyed blue and white rice, snowflake shapes, and scoops to a container for the children to play with. You can also challenge children to cut out snowflake shapes from pieces of paper to practice fine motor and scissor-cutting skills.
Winter animals theme
While some animals hibernate during winter, others are out and about. Plan activities around both. Consider a puppet show for circle time where the puppet is a winter animal, like a squirrel or beaver. Introduce the animal to the children and have a short conversation with it before reading a winter animal story like When Winter Comes by Nancy Van Laan. For a dramatic play activity, set up a pretend bear cave with a big stuffed bear inside. Read the book Bear Snores On by Karma Wilson to teach about the concept of hibernation.
Reindeer theme
Preschoolers will enjoy learning about these fascinating animals during the winter months. During this theme, you can teach your children where reindeer live, when, where, and why they migrate, what they eat, and why they are called reindeer. You can then have your class color pictures of reindeer and create antler headbands.
Arctic theme
Even though winter may only last a few months in your area, you can teach your class about places where winter weather can last all year. During an Arctic theme, you can teach your children where these extreme locations are in the world and about the animals and people who live there. Then, you can plan activities that will help your preschoolers learn more about the locations, like looking at a globe, drawing pictures of polar bears and penguins, and making paper plate walruses and snow owl paintings.
Chinese New Year theme
Chinese New Year is celebrated by millions of people around the world, and incorporating it into your classroom as a theme can be a fun way for all of your preschoolers to celebrate. Not only will it make children who celebrate it feel included, but it will also introduce the holiday and its customs to children who don't celebrate it. During this theme, you can read books about the holiday to your class and hand out empty red envelopes to your preschoolers and encourage them to add small pictures and tokens to them and hand them out to their friends.
Holiday songs theme
Because the winter months are filled with holidays, it could be fun to focus on all of the songs associated with them. Music is a great learning tool, so this can be the perfect opportunity to help children learn about holidays they don't celebrate. During this theme, you can introduce a song every day and encourage the children to draw scenes from them. Then, you can hang the drawings up in your classroom as a fun daily collage.
Save educators hours every month and support child development with brightwheel's Experience Curriculum. This all-in-one education platform gives you and your staff access to lessons, assessments, messaging, billing, admissions, and more—all from the brightwheel app. Enhance your program quality with expert-designed lesson plans and high-quality, hands-on learning materials for baby, toddler, and preschool age groups.
Holiday activities for preschoolers
The holiday season can be a great source of inspiration for your December preschool themes. Get your class in the festive spirit with these creative activities:
Build a marshmallow snowman
This marshmallow snowman activity supports children's fine motor skill development. You'll need paper, mini marshmallows, a marker, and pretzel sticks. First, draw three circles on the paper to outline the snowman. Place glue along the circles' edges and have the children place the marshmallows on top of the glue. You can also use cotton balls in place of marshmallows. Next, glue on the pretzel arms and draw in eyes, a nose, and buttons.
Play with a winter-themed dice
For this activity, you'll need a large dice. You can buy a dry-erase one from the store or make one with a small gift box. On each side of the dice, write actions like "prance like a reindeer," "swirl like a snowflake," and "roll like a snowball." Then, have each child toss the dice and do the action that the dice rolls on.
Create handprint mittens
This craft makes an excellent holiday decoration gift for family members. For this handprint mitten craft, have the children cover their hands in white paint and press them onto colored paper (let each child pick a color). While the paint is still wet, sprinkle glitter on the hand prints. Using safety scissors, have them cut out the prints in a mitten shape. Then let them glue pom poms to the cuffs and a string to hold them together.
Read books about holiday traditions
Reading books to your class is a great way for them to learn, grow, and develop key skills. When preschoolers are read to, it enhances their language skills and increases their attention span and vocabulary. For a holiday-centered activity, read books that celebrate diverse holidays and traditions so your class can learn about the wonderful cultures and customs around the world.
Make a gingerbread ornament
Making gingerbread ornaments is a great way to celebrate the holidays. This activity is not only fun but also helps preschoolers to develop their fine motor skills and attention spans. To make your gingerbread ornaments, you can either buy pre-made gingerbread figures or create them by cutting gingerbread figures out of cardboard or by gathering ingredients to bake homemade ornaments. Once you have your gingerbread ornaments, you can provide buttons, googly eyes, ribbons, glitter, and other fun decorations for the children to complete their creations.
January activities for preschoolers
New year activities for preschool should be fun and educational. Start the year on a joyful note with these exciting activities:
Make confetti
For this activity, you'll need multiple one-hole punchers. Use punchers that punch out different shapes, like flowers and hearts. Let the children squeeze as many holes as possible on papers of different colors. The squeezing action helps strengthen their finger muscles. Next, use the punched-out shapes to decorate a banner for the classroom, or have the children sort them by color or shape and then throw them in the air.
Create a snow window
This snow window activity is excellent for children's creative and motor skills development. You'll need contact paper, painter's tape, q-tips, cotton pads, cotton balls, and a window. First, tape the contact paper onto the window with the sticky side out. Now, you've created a canvas for the children to stick the cotton balls, cotton swabs, and cotton pads, building snowmen, snowflakes, and other creations against a backdrop of the outdoors.
Go on a snowflake scavenger hunt
Hide paper snowflakes or manipulatives around the room for the children to find. Make this activity more interesting by reading a letter from "Mr. Snowman" saying he's lost a certain number of snowflakes and needs help finding them. Include a picture of a snowflake in the letter so they know what they're looking for. Once they think they've found them all, count them together to ensure they're all there.
Celebrate diversity and equality
On Martin Luther King, Jr. Day, you can celebrate this great man by teaching your class about the principles he stood for. He championed human rights and equality, and it's never too early to teach children that everyone should be treated with dignity and respect. During this theme, you can encourage your class to create a banner with multi-colored handprints to symbolize diversity and unity. You can also read age-appropriate books about Martin Luther King, Jr. and his message of peace and equality, such as Martin's Big Words: The Life of Dr. Martin Luther King, Jr. by Doreen Rappaport, Who Was Martin Luther King, Jr? by Lisbeth Kaiser, and Martin Luther King, Jr.: A Kid's Book About Advancing Civil Rights with Nonviolence by Mary Nhin.
Taste hot cocoa
Since the weather in January is pretty chilly in many parts of the world, this is the perfect time to enjoy a cup of hot cocoa with your preschoolers. For this activity, be sure to stock up on warm water, hot chocolate mix, and various toppings like marshmallows, cinnamon, and chocolate syrup. While this sensory activity can engage children's taste buds, you can also discuss why the chocolate mix dissolves in water and why marshmallows float and chocolate syrup sinks.
February activities for preschoolers
The month of February is still a great time to incorporate snow activities for preschoolers and other educational lessons inspired by the second month of the year. Try these winter activity ideas to keep your class engaged:
Valentine's Day-themed sensory bin
This activity promotes children's sensory development and fine motor skills. Create a sensory bin with dyed rice, red paper confetti, little heart-shaped paper boxes, and scoops. Place all items in the sensory bin and let the children take over, scooping the rice into the boxes and pouring it back. The act of scooping and pouring strengthens their fingers and hand muscles, preparing them for future writing.
Melting snow experiment
Snow activities for preschoolers aren't limited to the outdoors. In this science experiment, you'll bring the snow indoors. Place a small heap of snow on two plates. Leave one heap as is, and sprinkle salt over the other. Ask the children to observe which one is melting faster. You can also use a magnifying glass to closely examine the ice crystals melting.
President's Day activity
To commemorate President's Day, have a circle time activity. Ask the children who the president is and what the president does. Briefly explain the president's duties to them. Share facts about the current president, like his childhood and family. Show them pictures of the president, his family, and the White House.
Black history storytime
Black History Month is officially observed in the United States in February and is a time to recognize and celebrate Black people's achievements and contributions throughout history. While there are many Black History Month activities you can incorporate in your classroom, books are one great way to introduce this topic to preschoolers:
Candy heart color sort
This color sorting activity helps children learn about color patterning, which facilitates cognitive development. You'll need a bag of candy hearts and different colored pieces of paper. Have children sort and match the candy hearts to the corresponding colored paper.
Outdoor winter activities for preschoolers
Contrary to popular belief, children need to play outside during winter. Playing outdoors is excellent for getting fresh air, vitamin D, and exercise as long as they're dressed up nice and warm. As you plan your curriculum for the winter months, consider including active and educational outdoor activities for your preschoolers.
Build a snowman
If it snows in your area, this classic outdoor winter activity is a must-do. You'll need a scarf, hat, branches, carrot, and buttons. Help the children roll and assemble the snowballs and decorate the snowman. Choose a shady area to keep the snowman from melting quickly. You can even go beyond building a snowman and encourage children to make other creations like a castle or an animal. Let them use natural accessories around them, like leaves to decorate.
Try a water-to-ice experiment
Turning water into ice outdoors in winter makes for an exciting science experiment. Fill different sized containers with water at different levels. Challenge the children to observe which freezes faster and which takes the longest. Ask them why they think that is so. Make the activity enjoyable by putting drops of food coloring in the containers before freezing. When it freezes, pop out the colored blocks onto the snow for the children to build something.
Go on a scavenger hunt
For this fun outdoor activity, put the children in small groups and create a list of items for them to find, for example, sticks, rocks, pinecones, leaves, and animal prints. Give them a container to collect as many items as they can. Add descriptors like "something smooth," "something hard," or "something brown" to build their observation, categorization, and sensory skills.
Blow bubbles
Blowing bubbles isn't just a summer activity. The only difference is that during summer, the bubbles pop when they touch a surface, while in winter, they crystallize, forming a paper-thin bubble shell. Watch the children's amazement at this discovery. Note that this activity works best when temperatures fall below freezing and if the bubble solution is cold beforehand.
Make a simple bird feeder
Use this fun activity to teach the children about the bird species and other wildlife that stick around during winter. Have the children mix nut butter with corn meal, then coat an empty tissue paper roll with the mixture or spread it into a pinecone. Let them roll the paper roll or pinecone in birdseed until fully covered. Tie a string around the pinecone or thread yarn through the paper roll and tie the ends. Hang the bird feeder in a tree and wait for the birds. Have the children describe the birds they see visiting.
A fun-filled and educational winter
The winter season is the perfect opportunity to incorporate seasonal themes to teach your class new concepts and practice their existing skills. With various themes to explore, you can keep your children busy learning and having fun all season long. A little bit of inspiration and preparation is all you need for a successful winter.
---
Brightwheel is the complete solution for early education providers, enabling you to streamline your center's operations and build a stand-out reputation. Brightwheel connects the most critical aspects of running your center—including sign in and out, parent communications, tuition billing, and licensing and compliance—in one easy-to-use tool, along with providing best-in-class customer support and coaching. Brightwheel is trusted by thousands of early education centers and millions of parents. Learn more at mybrightwheel.com.