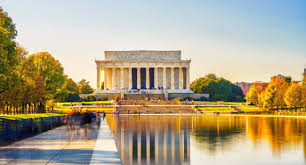 We're excited to be heading to Washington DC next week for the NAEYC Annual Conference. It's one of our favorite events of the year - not to mention the largest early childhood education gathering in the world - and we wouldn't miss it. You'll find us in booth 408 at the convention center from Wednesday, November 14th through Saturday the 17th.
Our team will be on hand to demo our functionality, listen to feedback, and answer questions. We'll also be raffling off some tablets and other special prizes!
Our team builds new features and improvements based directly on your feedback, so we especially value this chance to connect face to face and hear your thoughts. We love to chat in person with teachers and administrators, and especially look forward to soaking in all of the latest industry trends, best practices, and early childhood resources that this annual event has to offer.
We'll also be inviting happy customers to apply to become a brightwheel ambassador. Has brightwheel changed the way you operate? Do you love brightwheel and tell everyone you know about it? This new program is an opportunity to connect with other brightwheel centers around the country and join the brightwheel team as an official brand ambassador. You can read all about it here. If you're interested in applying, please stop by and let us know, or drop us a note at ambassador@mybrightwheel.com.
And finally, we'll be hosting a happy hour the evening of Thursday the 15th near the convention center. It'll be an opportunity to unwind and connect with the larger brightwheel community. Save your drink here!
Whether you're a brightwheel pioneer or a new customer, we're excited to meet you. Please follow us/stay in touch via the official NAEYC 2018 conference app, just search the Apple app store or the Google Play store and download. You can also follow us on Twitter, Facebook, and Instagram, where we'll be posting with the official conference hashtag: #naeycAC.