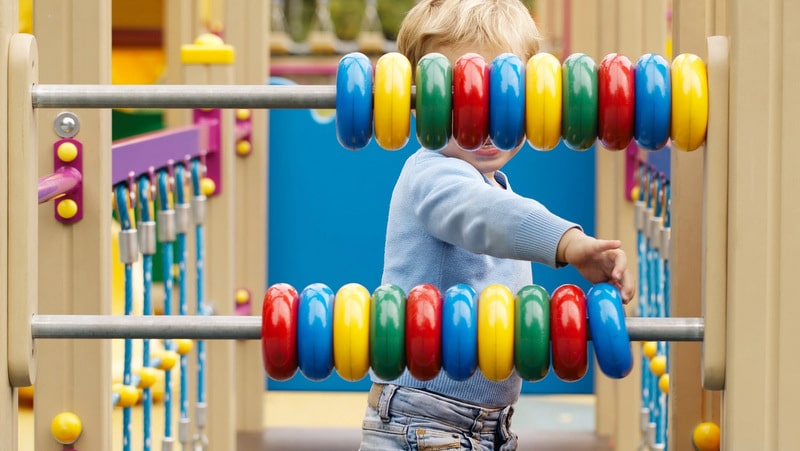 The majority of child care providers are feeling the financial strain presented by COVID-19. With many centers remaining closed, and a few starting to reopen far under capacity, providers are grappling with how to maintain financial stability to ensure the long-term success of their businesses. This resource will walk you through the most important steps you can take to set your child care business up for success.
A special thanks to Certified Child Care Coach and author of Child Care Millionaire: Secrets to Building a Profitable 7 or 8 Figure Child Care Business, Brian Duprey, for his contributions to this resource.
Refocus on business fundamentals
According to Certified Child Care Coach, Brian Duprey, the COVID-19 crisis is forcing providers to "go back in time and rebuild their centers from scratch again". If you haven't already, now is the time to get a concrete understanding of your cash flow:
Compare your revenue and expenses from the past two months with your pre-COVID-19 cash flow.
Calculate how many months of operating budget you will have to work with based on your current revenue and expenses.
Where would this leave you in an optimistic scenario in which life "gets back to normal" in the summer?
What about a more cautious (and likely) scenario in which full-capacity operation isn't possible for many months?
If there are gaps, how much money would you need to continue operations? This will help you determine the impact of reducing your expenses and maintaining or increasing revenue, and how much financial relief to seek from loans or grants.
While this may sound worrisome, it's beneficial for business owners to have a financial plan for both best-case and worst-case scenarios. Having a solid understanding of your finances will help you not only weather this storm, but to operate from a place of strength in the future.


Continue seeking financial relief options
Coach Brian Duprey advises centers to continue seeking financial relief options, whether it be from the federal or state government, or from private corporations.
According to Coach Brian, all child care providers should try to take advantage of the Payment Protection Program (PPP), a federally funded loan program, to help cover the costs of payroll, utilities, and rent over the next two months. If you've already received funds from the PPP, you shouldn't stop there. The goal at this time should be to gather as much cash as possible for when you need it during harder economic times, such as if your enrollment capacity continues to remain low for months to come.
Keep in mind, financial relief loans and grants are intended to give you some breathing room over the next several months. In other words, it provides time to create revenue and build savings while your essential expenses are covered.


Work to maintain, then increase revenue
According to Coach Brian, if there's one thing you need to remember about revenue, it's that it should be coming in on a monthly basis. Just as your expenses, such as rent and payroll, don't pause, your revenue shouldn't either.
Maintain revenue via tuition
One of the primary ways providers have maintained revenue is by charging some form of tuition, even during a temporary closure. Although there's no "right" way to manage tuition, there are a few common models we've seen being used:
Charge full tuition - no change to standard tuition amount.
Charge partial tuition or a recurring hold fee - charge a portion of the standard tuition amount while continuing to deliver value to families, such as providing distance learning options or allowing families to reserve their child's spot by paying a recurring hold fee. One provider who is remaining open offered this option to parents who are keeping their children at home. They said parents were "extremely supportive, and appreciative that we're giving them the option to hold their spot."
Charge partial tuition or a hold fee, plus opt-in contributions - charge a portion of the standard amount and provide families the option to contribute an additional amount if desired. As one California-based parent shared, "Our center is charging us a partial fee to cover rent and some payroll. We are planning to pay extra since it helps our teachers get paid. They take such great care of our kids."
If your center has been closed for the last couple of months and you haven't been collecting tuition, you'll want to start collecting payments as soon as you reopen. Even for families who opt to keep their children at home for longer, many centers are planning to charge full or partial tuition in exchange for holding their child's spot until they are ready to return, keeping their current tuition rate even if your center increases prices, or waiving any reapplication fees.
When deciding whether you should continue charging tuition during these challenging times and how much, you should consider the following factors:
The ongoing support you're providing to families. Investing in continued support, even when students are at home, such as distance learning, will help your families, keep your staff engaged, and make it easier for you to maintain revenue.
The communities you serve. Some families have the financial means to continue paying full or partial tuition, whereas for others, this would be a significant financial burden. Talk to your families to understand which options are feasible for them.
The length of your waitlist. If your center is in high demand and your existing families have already patiently waited to enroll in your center, they may be willing to pay a small fee to ensure they keep their spot for when they return.

Most importantly, you should think of ways to help reduce the burden on families during this difficult time, such as accepting weekly payments instead of larger sum monthly payments, while also ensuring that you maintain as much financial stability as possible. Doing so will allow you to continue serving your community through and after this challenging period. Learn more about how to manage tuition and communicate changes to families here.
Create new revenue streams
In addition to collecting tuition and/or hold fees, you may want to explore new revenue streams for your child care business. For example,
Enroll new students.

Work with your state licensing group

to identify closed centers who may be looking for open centers where they can refer families.

Start a summer program for school-age children. Coach Brian is planning to reserve a classroom in each of his centers for school-age children, where he will be offering classes to help students catch up on the curriculum they may have missed while their schools were closed and to prepare them for the next grade.
Open a virtual academy. Although many providers have already started to provide distance learning options, many are now creating "virtual classrooms" and daily lesson plans for both enrolled and non-enrolled families to continue learning at home. Coach Brian's center has started offering virtual classes to non-enrolled families for $50-$100 a week.

Re-open as soon as safely possible
If your center is temporarily closed, you'll want to reopen as soon as safely possible, especially if you haven't been charging tuition during your closure. Although your local authorities will determine the earliest date you can reopen your center, it's your own preparation timeline that will dictate when you'll be able to open safely and in compliance with COVID-19 safety guidelines. Read our Providers' Guide to Reopening to learn the steps that you can take to reopen safety and smoothly.
Reduce your expenses
Just as you're getting creative with how to bring in revenue, you should proactively think of ways to limit your expenses. Identify your largest expenses, any recurring payments, and any new expenses such as cleaning supplies or additional staff to meet new ratio requirements. Then, consider asking for lower payments for the next few months and add the difference to future payments over an extended period. Many vendors may be willing to work with you, so consider negotiating for discounts or delayed payments on these expenses:
Rent or mortgage payments
Loan payments
Phone, internet, and cable contracts
Insurance premiums
When thinking about which expenses to reduce, don't forget to include your own personal expenses incurred within your home. Now is the time to save up as much as you can, on all fronts, so you have enough cash to last longer-term.
Coach Brian uses this cash flow calculator to manage his own centers' expenses, and has all of his clients do the same. You can easily plug in all of your revenue, loans and grants, and expenses into the calculator to forecast your cash flow over the next several months. Doing so will allow you to make better business decisions around enrollment, payroll, and more, and it will provide more clarity into the long-term sustainability of your business.
Many providers are expecting big spikes in enrollment around September 2020 and January 2021, so your goal now should be to put your business in the financial position to weather the storm at least until then. To learn more about how to manage the financial health of your preschool or childcare business, listen to our Q&A webinar with Coach Brian Duprey here.


Maintain a positive mindset
Just as important as understanding your business financials is maintaining a positive mindset. Doing so will help you make decisions with more confidence, decrease your stress levels, and allow you to be more present and impactful in all areas of your life. Here are a few tips to help you maintain a positive mindset:
Reflect on how far you've come with your child care or preschool center.
Acknowledge the positive impact your efforts have on your community.
Focus on what's in your control.
Build a network of trusted colleagues, peers, friends, and family to support you along the way.
Remember you're not in this alone. Brightwheel and the early education community are rooting for you. We encourage you to join our upcoming webinars (and listen to past ones) to learn what other providers are doing to get through the crisis.
We know how difficult it is to make plans for your business in such uncertain times and hope this resource will help you feel more in control of the financial health of your center. We are in this together as an early childhood learning community, and our top priority is supporting your needs. If you have any feedback or ideas on what else we should cover, please let us know by emailing us at resources@mybrightwheel.com.
Brightwheel is the complete solution for early education providers, enabling you to streamline your center's operations and build a stand-out reputation. Brightwheel connects the most critical aspects of running your center—including sign in and out, parent communications, tuition billing, and licensing and compliance—in one easy-to-use tool, along with providing best-in-class customer support and coaching. Brightwheel is trusted by thousands of early education centers and millions of parents. Learn more at mybrightwheel.com.